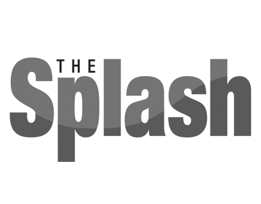 Cover Story: Eye on the bottom line
2/27/2013 3:57:29 PM
By Josh Johnson
Splash Staff Writer
On one hand, some local restaurants are expanding and investing in their properties, and the RV and vehicle sales markets are improving.
On another, major properties like the old Blockbuster Video and Ashley Furniture locations have been vacant for two years or more.
While indicators like property tax and the utility tax are more predictable revenue streams, Liberty Lake Mayor Steve Peterson and Finance Director RJ Stevenson have repeatedly emphasized that the sales tax is the one to watch. Ebbing and flowing along with the economic trends in everything from household spending to real estate sales, Stevenson gives regular reports to the City Council to update and monitor the numbers. His next such presentation will take place at the March 5 meeting.
City leaders watch closely as businesses come and go in the community, and Peterson cited two reasons for a careful eye. Not only do businesses provide more opportunities for sales and the resulting revenue, but they also bring more employees and more potential consumers into the local market.
Advertisement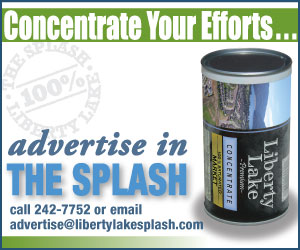 "We want people to live here, work here and come back and shop here," Peterson said. "The more diverse we are from a retail standpoint is good for us."
He emphasized spending dollars in city limits whenever possible, particularly with the cost of gas just to take a roundtrip downtown.
It's an area where strides can still be made, said Tammy Daley, who owns Expect A Lot Visual Images with her husband, Brian. The couple recently moved their business into a larger warehouse space in Colbert. Daley said while she loves the community of Liberty Lake, she believes it suffers a similar problem to Spokane Valley: It's not a destination for a night on the town or other entertainment options outside of the community's summer events.
"For people who don't live in Liberty Lake, it is a drive-by community for the most part unless there is something you are specifically going there for," Daley said.
THE SHIFTY SALES TAX
While revenue from sources like the property tax and utility tax is less likely to fluctuate, sales taxes that peaked in 2007 have been more difficult to predict.

Where is the tax collected?
Common sources of sales tax in the city of Liberty Lake include sales of RVs and vehicles, home sales and revenue from retail sites such as Home Depot, shops and restaurants, Mayor Steve Peterson said.

How much can the city expect to collect?
From a high in 2007 of $2.2 million, city sales tax revenue steadily declined to $1.6 million in 2010, the year the City Council decided to add a utility tax to bolster the city budget. In 2011 and 2012, sales tax revenue grew back to about $1.9 million. The 2013 budget was adopted with a $1.94 million estimate of anticipated sales tax revenue.

- Josh Johnson

Attracting the crowd
Peterson talked of economic development in a scope larger than just attracting business, but attracting people as well. He singled out the Liberty Lake Ball Fields the city is planning to develop adjacent to Liberty Lake Elementary School as both keeping and attracting a customer base in the community.
"Where are they going to eat when they're done playing baseball?" he asked. "You always had to go out of town to get a sandwich. Now you don't."
Of course, attracting business is also a priority. Peterson said work with Eastern Washington University students to study a retail incubator concept as well as TIF and LIFT infrastructure funding in the River District are the types of tools that will enable the city to recruit diverse businesses.
Business friendliness
On the northwest corner of Liberty Lake, Freedom RV has written its own success story. General Manager Mike Stanisich said sales growth of 30 to 60 percent each of the past three years have fueled expansion plans (see Freedom RV photos below story). The company is hiring technicians and has grown to 50 employees.
Stanisich attributed the growth to a combination of the company's business model and positive economic indicators such as low interest rates and a healthy stock market - not to any benefit of residing in Liberty Lake.
"The city's not really business friendly as far as advertising and signage," Stanisich said, noting the types of banners and balloons that neighboring businesses in Post Falls and Spokane Valley are able to use to promote themselves. He added the city seems to have become more lenient in the past year.
Daley, whose business was not only subject to signage restrictions but was also tasked with helping other Liberty Lake businesses with their signage needs, was sympathetic to the debate.
"I think the city is really trying to walk that fine line between having a community be aesthetically pleasing and allowing businesses to get their name out there," she said. "It is hard."
She said the sign ordinance had no bearing on Expect A Lot's decision to move.
Meanwhile, city officials gauge how much the stops and starts of businesses like Expect A Lot and Freedom RV impact their ability to maintain Liberty Lake's infrastructure, health and sense of community.
For the first time, the 2013 budget devoted the utility tax funds to road preservation, a move Peterson has said provides a dedicated and reliable source for the needed infrastructure. Meanwhile, he is monitoring the sales tax to see if it will meet what he called a more "traditional forecast" of $1.94 million for 2013. In 2012, the city budgeted $1.8 million and collected about $100,000 more.
"We're very optimistic for the future," Peterson said. "We're very optimistic for this year."
RETAIL SNAPSHOTS
| | |
| --- | --- |
| EXPECT-A-LOT VISUAL IMAGES | Expect A Lot Visual Images moved out of its offices at 21980 E. Country Vista Drive earlier this year. Owner Tammy Daley said the business consolidated its operations in warehouse space in Colbert. She said the business' specialty of vehicle wraps and decals require installation at temperatures above 55 degrees, limiting its capability to profitably operate year-round in a smaller, retail location. She said the business phone number, 927-3444, is the same, and the business still makes deliveries and sales calls to Liberty Lake "at least once a week." |
| BARLOWS RESTAURANT | This rendering shows a new Barlows restaurant location as it would be seen from the corner of Liberty Lake Road and Appleway Avenue. Owners Michael and Alicia Fry said that the business has maximized what it is able to do in its current location at 1400 N. Meadowwood Lane. They plan to move this fall into new construction on the long-vacant lot between Starbucks and Taco Bell in the Albertsons shopping plaza along Liberty Lake Road. For more, read the story here. |
| SAN FRANCISCO SOURDOUGH EATERY | Randy Youngdell, who has owned a San Francisco Sourdough franchise in Rathdrum for the past four years, purchased the Liberty Lake franchise (23801 E. Appleway Ave.) earlier this year. He and his son, Riley, who manages the location, closed the store Feb. 1 for six 14- to 16-hour days of remodeling, the vast majority of it done by the Youngdells. The store now offers expanded hours. For more, read the story here. |
| JIMMY JOHN'S GOURMET SANDWICHES | Although the company has yet to release its official announcement, multiple sources confirmed that Jimmy John's is remodeling 1,430 square feet with plans to open on the north side of the Windermere Real Estate building, 1429 N. Liberty Lake Road. |
| FREEDOM RV, LOCATION 1 | After sales increases of 30 to 60 percent over the past three years, Freedom RV General Manager Mike Stanisich said the business recently purchased four additional acres (pictured) between its sales location at 19605 E. Cataldo Road and the adjacent HUB Sports Center. The business plans to break ground in late March on an expansion of its sales lot that will also enable more vehicle service at the location. |
| FREEDOM RV, LOCATION 2 | Continued from above, Stanisich also reported that Freedom RV purchased the longtime Bryant Motors facility on the other side of Liberty Lake at 23827 E. Appleway Ave. He said this location will be used exclusively for service for customers who purchase from Freedom RV in order to maximize their turnaround time. |
| CORNERSTONE PENTECOSTAL CHURCH | Cornerstone Pentecostal Church purchased the former Spokane Kia dealership for $1.9 million last Nov. 26, according to Spokane County records. The approximately 22,766-square-foot structure was built in 2002 and operated as an automobile dealership before being vacated in early 2011. |
| CURVES | After about nine years in business, Curves, 1235 N. Liberty Lake Road, announced plans to close at the end of February. |
| ASHLEY FURNITURE HOMESTORE | The 56,500-square foot building Ashley Furniture and Sleep City shared at 21605 E. Country Vista Drive opened in March 2008. Both businesses left in 2011. It has been vacant since. |
| GREAT HARVEST BREAD CO. | Low sales volume was cited as the reason when Great Harvest Bread Co. closed its location at 21651 E. Country Vista Drive late last year. The store had been open for about five years. |