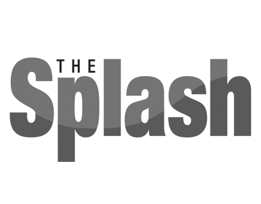 Splash photo by Craig Howard

Michelle Griffin has worked for the city of Liberty Lake since 2008 and served as parks and recreation coordinator since 2010.


More News
Griffin recognized as parks and rec catalyst
3/26/2014 12:43:38 PM
By Craig Howard
Splash Contributor
Growing up in the central California community of Turlock, Michelle Griffin learned the value of a steady work ethic.
Her family owned a ranch in town, one of many in a region known for its stout agricultural roots. From driving a tractor to tending cattle and irrigating crops, the list of chores left little room for idleness.
Griffin took to the tennis court when not studying or working on the farm and was skilled enough to play through high school and college. After graduating from Turlock High, Griffin stayed in her hometown to attend California State University Stanislaus, where she earned her bachelor's degree in business administration.
After college, Griffin migrated north to Oregon and was hired by the city of Corvallis Parks and Recreation Department. She would remain there for more than 12 years, coordinating reservations for seven facilities and more than 2,000 acres of green space and trails. She would also gain valuable experience with administrative budgets, hiring and software implementation as wells as event and program planning.
Griffin met her future husband, Greg, while living in Corvallis. The couple has one son, Joseph. The Griffins relocated to the Inland Northwest in 2006 to be closer to family. Before being hired by the city of Liberty Lake in 2008, Griffin worked for the Central Valley School District and Upper Columbia Resource Conservation and Development, where she managed the office and wrote grants. The experience would translate well into her future role as Liberty Lake's parks and recreation coordinator.
Before applying with Liberty Lake, Griffin researched Spokane County's easternmost jurisdiction, touring the parks, trails and City Hall, emerging "really impressed by what the city had to offer its citizens." She began in administrative services in 2008 and transitioned to recreation coordinator when Troy Mullenix left in late 2010.
If you reserve a facility in Liberty Lake, Griffin has had something to do with it. She also manages the community gardens at Rocky Hill Park and the municipal arboretum. She serves as the liaison between the city and groups like Friends of Pavillion Park and the Fallen Heroes Circuit Course committee while also chairing the city's safety committee. Griffin is part of the Greater Spokane Valley Healthy Communities as well, a group dedicated to improving health and wellness among local residents.
Keeping with the city's history of streamlined staff, Griffin addresses many duties, including grantwriting, record keeping and developing and monitoring operations of programs and events. She is also responsible for hiring and training employees, marketing classes and events and generating budgets. Despite the workload and minutia, Griffin maintains her smile and emphasizes that her central task "is to find and create ways for people to spend leisure time and have fun."
Q: How would you describe the progression of parks and recreation programming over the years in Liberty Lake?
A: I would describe (it) as reflective of what the city's population was at the time. Originally, when the city first incorporated, there were a few classes and offerings and now there are a broader range of opportunities with more activities available as a result of successful community partnerships. Having an active Liberty Lake Running Club, Liberty Lake Community Tennis Association, Friends of Pavillion Park and the Fallen Heroes Circuit Course committee widens the opportunities dramatically. It's impressive how involved the founders of these groups are and how much they contribute and care about the community. As the city grows, I am seeing a shift in how people want to spend their leisure time. In the past, adults traditionally turned to local leagues and recreational sports to exercise and let off steam. Now, people seem to have more time restraints and so I am working to offer creative opportunities which require less time, less equipment and sometimes fewer people.
Q: What have been some of the more popular recreation programs here in recent years?
A: Some of the more popular recreation programs have an educational component, with more people registering their children for individual and group tutoring for math, reading and music/piano lessons. Joan Peters, who is contracted by the city, is an excellent instructor who has a way of demonstrating how much fun learning can be. The demand for child care has also been increasing with more and more families needing two incomes. Last year, CHILL Day Camp exceeded capacity and if that trend continues, will allow staff to expand the program in the future. There has also been an increased demand for indoor and outdoor facility reservations, for activities such as family and class reunions, employee picnics, weddings and receptions as well as increased requests for multi-use sports fields.
Q: Are there certain programs that could be well-received but have not yet become a reality because the facilities aren't in place?
A: I believe the addition of an adaptive playground, for all children regardless of what their condition is, could be a wonderful addition to a future park. I am a strong believer that all children need a recreational outlet, whether they have cerebral palsy or special needs, and they shouldn't have to watch from the sidelines while other children play. This type of play equipment can help remove the stigma of being different while children interact and get to know each other, which I feel is a very important consideration. (Another idea would be) an active senior center offering essential services such as health education, tax information, trips, classes and activities such as billiards and computer classes. A teen center and afterschool care program would be another possibility. I also believe an outdoor, affordable, community pool offering swim lessons and which kids could walk or bike to would be a wonderful amenity to have in Liberty Lake. There currently are not facilities available for these programs, but residents will have the opportunity to voice their opinions as to whether or not these types of services are needed or desired. I am looking forward to being responsive to the city's Parks, Recreation and Open Space and Trails Master Plan survey findings to see what residents want and need.
Q: The HUB Sports Center is within Liberty Lake city limits and appears to have established itself as a stable venue that will be part of the recreation terrain for the long run. How does the HUB fit into the city's parks and recreation agenda?
A: I work with (HUB Executive Director) Phil (Champlin) to cross market classes and get the word out on all the great offerings available at the HUB. The partnership works well and allows both organizations to offer a variety of classes to residents without competing against each other or duplication of services. The HUB contributes to tourism dollars and brings revenue to hoteliers as well as offering wonderful tournaments and programs such as pickleball for seniors. I look forward to continuing to work with Phil and continuing to utilize the HUB for city of Liberty Lake programs and feel that the HUB is a valuable resource for residents as well as great venue for sporting events, classes and activities.
Q: The city has an astounding ratio of green space acreage per 1,000 residents that is far and above the state average. Do you hear feedback from other cities about Liberty Lake's bounty of parks, trails and open space?
A: I haven't heard feedback from other cities about the city's level of service, but the city presently boasts a parks and open space level of service of 79.4 acres per 1,000 (34.3 acres per 1000 not including golf courses). The standard historically used by NRPA (National Recreation and Parks Association) for open space is 6.25 to 10.5 acres per 1,000 population. This open space number does not include golf courses. NRPA standards have moved toward an idea that communities determine their open space level of service based on the needs of the community. Currently, the 14-acre Pavillion Park and 7 acres of the 14-acre Rocky Hill Park are the only city-owned and maintained parks. This level of service is what separates Liberty Lake from other communities and makes it such a desirable place to work, play and live.
Q: How does a citizen-based group like Friends of Pavillion Park impact the city's ability to deliver high-quality parks programming?
A: The Friends of Pavillion Park and Greenstone Homes have been instrumental in making Liberty Lake a wonderful place to live. They have done an amazing job providing wonderful concerts, movies, plays and events for the residents of Liberty Lake. Being able to partner with them allows the city to bring together the strengths of both the public and private sector to better maximizing efficiencies and innovations and allows the city to better support their efforts in the community. These types of partnerships provide a framework for engaging key stakeholder in collaborative efforts to keep parks and recreation programs current, relevant and sustainable.
Q: Speaking of grassroots organizations, why do you think the city has had so many groups - covering areas like tennis, running, golf and projects like the Fallen Heroes Circuit Courses - that have rallied interest in exercise and recreation?
A: I believe it is because there are a lot of passionate, dedicated, professional people in Liberty Lake who care about having a healthy community and want to contribute to making Liberty Lake one of the best places to live. The city assists these groups with equipment purchases, marketing and support so together we can have a greater impact on services. What other small city do you know of where you can watch free concerts and movies in a safe, gorgeous park, where you can work out on commercial-grade fitness equipment in a park accessible to everyone, where you can bike on beautiful trails or enjoy all the amenities offered at the Liberty Lake Municipal Library? This community is amazing because of the people.
Q: What do you like best about working for the city of Liberty Lake?
A: That's easy. It's the people I get to work with each day. Not just staff but customers and participants as well. One day I am applying for a federal grant and completing background checks and contracts with instructors and the next I am teaching children from CHILL Day Camp to fish. Every day is different, there is always a lot to do and I get to meet a wide variety of interesting, hardworking, dedicated, fun people.
Q: Where do you think Liberty Lake parks and recreation will be 20 years from now?
A: I believe the future of recreation programming will continue to be based around sustainability, preventative health care and connectivity. With more video games coming out each day and the obesity epidemic negatively impacting our children, I believe creating these connections and developing community-based solutions will gain even greater importance. Enticing people to come to Liberty Lake to take advantage of recreation and leisure opportunities available not just by car, but via beautiful trails, walkways and bike paths is important to Liberty Lake's future. Walking and biking are emerging as some of the most popular fitness trends, and I hope to someday have a bike check-out system so anyone can have the opportunity to bike in Liberty Lake. The city's trail systems offer a way to recreate and commute to work without having to drive, which I believe is instrumental to the vitality of Liberty Lake and will continue to be in the future.
Advertisement