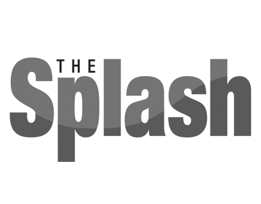 About The Current
The Current debuted in February 2012 as a way to keep local residents updated on topics and trends that are significant and unique to life in the greater Spokane Valley. The free monthly newspaper uses visual storytelling, eye-catching ads and community coverage to connect readers across Valley communities including Spokane Valley, Liberty Lake, Millwood, Otis Orchards, Newman Lake, Rockford and Valleyford. The Current is owned by Wick Enterprizes LLC, the legal entity set up in Spokane Valley, Wash., to operate The Splash monthly newsmagazine and other related publications.
Advertising
Reach residents across the Valley with our reasonable pricing and variety of ad sizes. Contact us via email at advertise@valleycurrent.com to find out more.
Distribution
From Newman Lake to Rockford, from Stateline to Havana, about 28,000 copies of The Current are distributed at the end of each month. 20,000 of which are direct mailed to every household between the Dishman Hills and Highway 27 south of Interstate 90 and the rest going to more than 220 high-traffic locations in the Valley.

We're always on the lookout for business and community partners willing to be drop-off points, so let us know if you'd like to keep your customers connected via The Current by emailing circulation@valleycurrent.com.
Subscriptions
While The Current is delivered for free to a variety of locations in the Valley, purchasing a subscription for a minimal fee allows the convenience of having each copy mailed directly to your home. Subscriptions must be received by the 15th of the month in order for the subscription to begin with the issue printed the end of that month. Click here for a mail-in subscription form.
Subscribe Online
$20 per year (one time charge) to have The Current delivered to your mail box.