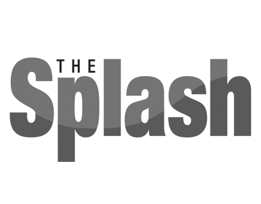 Salary commission recommends raises for mayor, council
5/20/2019 8:41:00 AM
It appears pay hikes are in order for Liberty Lake's mayor and governing board.
A report at the May 7 City Council meeting included news of recommended compensation increases for council members and the mayor, the conclusion of a salary commission that began meeting in February.
The goal of the commission, according to chair Joan Wiseman, was "to base salaries of elected officials on realistic standards and be paid according to the duties of their offices." The group looked at cities with a similar "strong mayor/council" form of government as well as comparable populations.
The last time the mayor and council received pay raises was 2014. Compensation has stood at $400 a month for council members and $1,250 for mayor since then.
The commission's recommendation – which is binding – will bump the mayor's pay to $2,250 per month while City Council representatives will make $720 a month. The changes go into effect in January.
Advertisement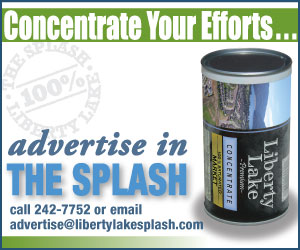 The salary commission will meet once a year, according to a policy outlined in a revised municipal ordinance.
Transportation projects awarded funding
The news out of Olympia in late April was good for the city as $20.7 million was approved by the state legislature for Liberty Lake transportation projects, namely improvements along the I-90 corridor.
The funding will take effect over the next two years and focus on the interchanges at Barker and Harvard Roads as well as a new overpass at Henry Road -- also identified in the city's TIF (tax increment financing) and LIFT (local infrastructure financing tool) plans – and upgrades to local feeder streets. The city of Liberty Lake will be responsible for any overages, currently estimated at $6 million.
The Washington State Department of Transportation (WSDOT) will manage construction. City Council will need to approval any contracts through WSDOT.
There is still some debate as to how Liberty Lake and the city of Spokane Valley will collaborate on the Barker Road roundabout with an estimated cost of $2.3 million. City Administrator Katy Allen told council on May 7 that WSDOT looks at the funded work "as one project."
A team of lobbyists hired by the city, the Central Valley School District and the Spokane Valley Fire Department (SVFD) worked to rally support in Olympia for the funding.
"It just goes to show you what good leadership and collaboration can do," SVFD Fire Chief Bryan Collins. "We're glad to be a part of it. It's an example of good government. It's remarkable getting that kind of money moved up that quickly."
The project scope will include the Barker Road roundabout on the north side of I-90 at Cataldo, Harvard Road Bridge widening to add a northbound lane, a new Henry Road westbound I-90 on-ramp and the Henry road overpass.
"To connect the north side of Liberty Lake to the south side is incredibly valuable," Allen said.
Trailhead project update
Also on May 7, City Engineer Scott Bernhard gave an update on the Trailhead Master Plan, noting that a contract has been finalized with Ameresco. The company is responsible for a project evaluation, expected to be completed by May 15. City Council has identified the renovation of the Trailhead clubhouse, pro shop and practice facilities as a top capital facilities priority this year.
A work group is also being formed for the project with the primary goal of compiling a Request for Proposals, Bernhard said. The group will meet twice a month for the first few months, scaling back to once a month. Eight applicants for the group were initially identified with seven being selected. Four are residents of the city while city staff rounds out the group.
"I think we have a good group," Bernhard said.
The next step is to develop a Request for Qualifications for design services. "We're really choosing someone based on their qualifications and experience not on their proposal," said City Administrator Katy Allen. "The proposal will come later."
City weighs in on food trucks
Director of Planning and Engineering Services Lisa Key gave council an update on proposed amendments to the food truck ordinance on May 7. The question is should food trucks should be allowed in the industrial zone. Currently, all food trucks require a temporary use permit and are only allowed during special community events and only on the public right-of-way or at certain private functions.
The topic, which the Planning Commission discussed in a March workshop, would allow for one food truck per property in the industrial zone and only as an accessory use to a primary use with limited hours of operation.
Key said the city "wants to balance that with the concerns heard from brick-and-mortar restaurants."
The more vocal feedback from local eateries was heard several years ago when council debated a change to the food truck ordinance.
"We didn't really hear from the brick-and-mortar restaurants this time," Key said.
The temporary use permit would be good for one year. The city would also conduct an annual review. For nonprofit events, the city would waive the fee.
"It's saying food trucks can be permitted outside a special event," Key said. "We may allow to opening it up to other zones but it would only be in the industrial zone now. At this point, the recommendation was to keep it kind of limited and test the waters."
The next Liberty Lake City Council meeting will take place Tuesday, May 21 at City Hall, 22710 E. Country Vista Drive, at 7 p.m. with committee workshop discussions scheduled for 6 p.m.