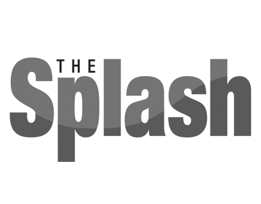 In Biz
7/29/2014 2:26:54 PM
Paddleboards for rent on lake
Center Fin SUP recently introduced stand-up paddleboard instruction, rental, tours and sales at Liberty Lake Regional Park, 3707 S. Zephyr Road. The company's selection of rental boards includes both the traditional surf-style, all-water boards as well as touring boards.
Instruction for all skill levels is provided by Professional Stand Up Paddle Association (PSUPA) certified instructors. In addition to private lessons, the family-owned business offers group lessons for ages 12 and over.
Center Fin SUP is open 5 to 8 p.m. Fridays and 9 a.m. to 7 p.m. Saturdays and Sundays. For more information, call 270-7588 or go to
www.centerfinsup.com
.
Liberty Lake resident Scott A. Gingras, a principal with Winston & Cashatt Lawyers, was recently recognized as a 2014 Rising Star in the Mountain States region by "Super Lawyers" magazine.
Super Lawyers is a rating service of exceptional lawyers from over 70 practice areas who have achieved a high-degree of peer recognition and professional success. The selection process includes independent research, peer nominations and peer evaluations and is limited to the top 5 percent of lawyers in their respective states or regions.
Telect VP receives promotion
Telect recently announced the promotion of Richard Denenny to Vice President of Sales, Marketing, and Product Development. He was hired as Telect's Vice President of Product and New Market Development in the fall of 2013.
"Richard has shown exceptional leadership and developed a strong team chemistry between Sales, Marketing and Product Development," said Wayne Williams, Telect President and CEO. "Uniting these departments under one leader brings us back to our entrepreneurial roots, and Richard has the right combination of connectedness, business acumen and a futuristic drive for growth required to lead these three teams."
Denenny was previously an attorney in Seattle and represented companies including Starbucks, Microsoft, Draper Valley Farms, Boo-Shoot Gardens, Next IT Corporation, The Odom Corporation and various start-ups. For more, go to
www.telect.com
.
STCU offers free summer carriage rides
Free carriage rides for area residents return for the end of summer. Enjoy a leisurely horse-drawn carriage ride through downtown Spokane or Coeur d'Alene on select Friday evenings throughout the month of August.
The Spokane rides depart from the corner of Wall and Main, while the Coeur d'Alene rides depart from the corner of First and Sherman. Rides are available from 5 to 9 p.m.
The free carriage rides are sponsored by STCU, Downtown Spokane and the Coeur d'Alene Downtown Association. For more, go to
www.stcu.org
.