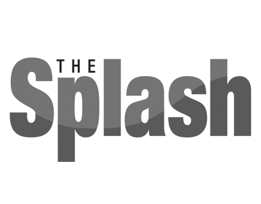 Council extends marijuana moratorium, looks ahead at zoning
7/16/2014 10:50:19 AM
By Craig Howard
Splash Contributor
Themes like public safety, state vs. federal law and zoning regulations all found their way into the discussion at last night's City Council debate over a municipal moratorium on marijuana set to run out on Aug. 4.
When the conversation subsided, the governing board voted 4-3 to extend the injunction associated with the production, processing and sale of the drug for up to another six months. The decision also came with a renewed commitment to establish clearly defined land use guidelines in case the city eventually lifts the latest moratorium or lets it expire.
Mayor Pro Tem Cris Kaminskas and Council Members Keith Kopelson, Odin Langford and Shane Brickner all voted in support of continuing the moratorium. Council Members Dan Dunne, Bob Moore and Hugh Severs cast votes in the minority.
"This gives us more time to evaluate the risks and how we're going to manage this," Kaminskas said.
Marijuana retail sites opened throughout the state on July 8, the culmination of a campaign that saw the passage of Initiative 502 in November 2012 making small amounts of marijuana legal for residents over 21 as well as legalizing the production, processing and sale of the drug. I-502 failed among voters in Liberty Lake.
The original marijuana moratorium in Liberty Lake was established in January on the heels of statements by state Attorney General Bob Ferguson, who determined that I-502 did not preclude towns and cities from installing their own regulations concerning the drug. On Tuesday night, Moore noted that jurisdictions like Wenatchee and Centralia are now facing lawsuits related to their moratoriums.
After the vote, Moore said it would be vital for the city to determine its direction on I-502 – either instituting a ban or establishing regulations for what is now allowed under state law.
"What is our strategy?" Moore questioned.
There is now a chance the conversation will find its way onto the agenda for the City Council retreat scheduled for Aug. 19. City Administrator Katy Allen encouraged council members to forward all questions related to I-502 to staff in order to prepare for the discussion.
Any zoning changes connected to I-502 retail, production or processing activities would typically go through the planning commission and come before council for approval as part of an annual cycle that is scheduled to conclude next September. Dunne, who like Moore is a former member of the planning commission, said he would not be in favor of any emergency amendments or interim regulations that would supersede the normal process.
The city has received two business applications related to I-502. Allen said both applications were deemed ineligible due to conflicts with existing land use guidelines.
In the public hearing that preceded the vote on the moratorium, citizen Charles Matthews said he was personally in favor of the moratorium continuing but acknowledged that the city would likely need to figure out a way to facilitate I-502 since it had become state law.
"Marijuana adds levels of impairment that aren't apparent to a lot of people," said Matthews, who referenced research regarding the carcinogens present in marijuana.
Pat Dockrey echoed Matthews in his recommendation that the city adhere to state law but noted that tobacco and alcohol represent more of a threat as gateway substances than marijuana.
"If you're serious about this, pass a 90-day moratorium on marijuana, tobacco and alcohol," Dockrey said.
Margaret Keeve, who has spoken out on health concerns tied to marijuana at previous meetings, said council still had the ability to set a standard within its own boundaries.
"The city can say, 'Don't do it here,'" Keeve said.
Mayor Steve Peterson said the long-term repercussions of I-502 have yet to surface as towns and cities are left to deal with the ripple effect.
"It's like the state has said, 'You guys take care of the problem; we'll take the revenue,'" Peterson said. "From my perspective, I believe we don't know enough about this to open up our neighborhoods to the sale, processing and production of marijuana."
Brickner and Kopelson both pointed out that marijuana is still considered a schedule 1 controlled substance and illegal under federal law. Brickner added that retail locations in Liberty Lake would most likely be the first stop for those in Idaho traveling across the state border.
"We need to be more educated about what's going on," Brickner said. "(I-502) wasn't thought through properly."
Severs said any decision on I-502 activities in Liberty Lake should be made "with the betterment of public safety and the community in mind."
"We need to tackle this one way or another," he said.
In other city news:
· Council authorized Peterson to enter into a contract with SiteLines (KCDA) for the purchase of exercise equipment at the newest Fallen Heroes Circuit Course slated for Town Square Park. Council also approved a rubber tile option for the site's surface.
· The city is looking into adding to the fence at Trailhead Golf Course in response to citizen concerns that the existing 20-foot barrier does not adequately protect against stray driving range balls.
· Allen provided an update on Town Square Park and Liberty Lake Ball Fields construction, noting that both projects are tracking below budget. The park is scheduled for completion at the end of September while the fields should be wrapped up by late August.
· City Attorney Sean Boutz led a presentation on the Open Government Trainings Act passed earlier this year in Olympia. The legislation provides education for public officials in the basics of open public records and public meetings.
· Finance Director R.J. Stevenson presided over the first public hearing regarding the 2015 city budget on Tuesday. Stevenson noted that revenue is up 6 percent in 2014 while expenditures have increased 11 percent from last year. The city has taken in 12 percent more in sales tax and 9.5 percent more in utility tax compared to 2013. Revenue from the real estate excise tax is at 151 percent of the anticipated budget for 2014.
· The city is considering modifications to the traffic signal at Liberty Lake Road and Appleway that would lead to better traffic flow during peak travel times. The traffic light, now close to 20 years old, would require redesigned technology at an estimated cost of around $200,000.
· Peterson acknowledged Katy Dolan on Tuesday for receiving the Association of Washington Cities Qualified Communities Award and scholarship. Dolan, who recently graduated from Central Valley High School, was involved in Honor Society, band, soccer and the city's youth leadership program. She also organized a nonprofit program called LETEM Play, which provides musical instruments to low-income students. Dolan will attend Harvard University this fall.
· Brickner said the finance committee will consider bringing back Liberty Lake Days in 2015 after the city-sponsored summer celebration was shelved this year. Brickner said the move prompted "a lot of complaints from citizens."
· Council authorized the city to spend up to $10,000 for solid waste consulting services as it works to establish a long-term agreement for waste collection and disposal. Regional facilitation of waste management will shift from the city of Spokane to Spokane County in November, although some cities have already indicated they will contract with private companies as an alternative.
· The next City Council meeting is scheduled for 7 p.m. Aug. 5.
Advertisement