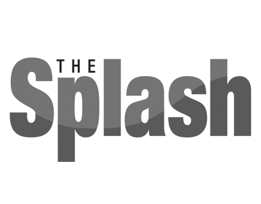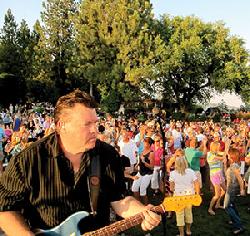 Submitted photo

A Spokane native with a national reputation, Sammy Eubanks will headline the Fourth of July concert at Pavillion Park.


More News
Red, white and blues
6/26/2014 2:31:17 PM
By Mary Kate Koch
Splash Contributor
The temperature may be hot at this year's Fourth of July concert at Pavillion Park, but the tunes promise to be stone cold. Local blues bands Sammy Eubanks and Bakin' Phat are slated to bring their smooth and swinging styling to headline one of the biggest events on the summer concert circuit.
Eubanks started playing in rock bands when he was 20 years old, but it was not until several years on the music scene that he got his first real taste of blues music. After that, Eubanks was hooked and has since flourished in the genre.
However, Eubanks is also a master at blending different sounds. He has been compared to the likes of both B.B. King and George Strait, which hints at his capacity to stand on either a blues or a country stage.
Eubanks plans on playing a compilation of old favorites and new compositions for the Fourth of July concert. Over the years, Eubanks has won over many faithful fans and seeing these friendly faces out in the crowd is in part how Eubanks also selects what songs to play.
"I'll see someone in the crowd that I recognize, and it reminds me to play a certain song they like or know," Eubanks said.
Another factor that has Eubanks excited to jam on the Fourth is the opportunity to play with Bakin' Phat again.
"This year, Bakin' Phat represented the entire state of Washington at the International Blues Challenge in Memphis," Eubanks said. "In 2013, we were the representatives. That's two basically Spokane bands in two years. That's a big deal."
According to Eubanks, the blues scene has really taken off in Spokane.
"There are people in the western part of the state thinking they should come out east to play," Eubanks said.
Bakin' Phat has only been playing together since 2012, but they have quickly become a crowd favorite. The band credits this to their particular style of "jump blues", which is a high-energy combination of swing and blues.
Although they realize that blues isn't really known as younger people's music, Bakin' Phat swears that this is only because those young people haven't truly listened to blues yet. With fresh and engaging sets, Bakin' Phat are capable of converting even the most ardent of Top-40 radio listeners.
Every year, Friends of Pavillion Park organizes the Fourth of July concert as a part of the larger summer concert series. When selecting the bands to play for Fourth of July weekend, FOPP president Bob Schneidmiller said that the board looks for bands that tour nationally but also are local to and popular in the general Spokane area.
This year, the beat will march onto the next day with a newly scheduled Post-Fourth Music Bash, which will host three more live bands with local ties. It is the first time that such an event has been included. Schneidmiller explained that the city of Liberty Lake approached FOPP with the idea as a way to add an extra family-friendly option to the weekend's festivities.
The bands slotted to play on July 5 are Haze, Hot Club of Spokane and Sidekick. Saturday's line-up offers a departure from Friday night's blues collective. Between the pop rock sounds of Haze and Hot Club of Spokane's jazz ensemble, there will be a tune for everyone to enjoy.
For Schneidmiller, the concert is his favorite part of the Fourth of July celebration.
"There is so much planning that goes into putting on this event that those attending do not see," Schneidmiller said. "Knowing how much the FOPP board, event volunteers and city administration put into make the Fourth of July a success comes alive when one sees how much the community enjoys themselves."
With such energy being poured into the Fourth of July concert and Post-Fourth Music Bash both onstage and off, attendees can expect to have a fun experience fit for the entire family.
• • •
Adding to the traditional Fourth of July concert and festivities, Friends of Pavillion Park worked with the city of Liberty Lake to expand the festivities this summer by adding a special concert the day following the Fourth of July.
What: Post-Fourth Music Bash
Who: Three local bands will be playing: Hot Club of Spokane, Haze and Sidekick.
When: 6 p.m. Saturday, July 5
Where: Pavillion Park
Cost:
As always, Pavillion Park concerts are free of charge. Feel free to donate at
www.pavillionpark.org
or support the annual Holiday Ball each December.
Advertisement