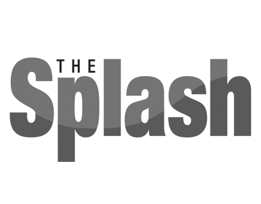 City Council: Should marijuana moratorium continue?
6/26/2014 2:29:35 PM
By Craig Howard
Splash Contributor
When the Liberty Lake City Council approved a moratorium on the growth, processing and sale of marijuana back in January, much remained uncertain regarding the statewide implementation of an initiative that had passed in November 2012.
While I-502 made small amounts of marijuana legal for those over 21 and applied taxes to the sale of the drug, cities like Yakima and Wenatchee took a cue from State Attorney General Bob Ferguson, who stated that local laws established by jurisdictions took precedence over a state referendum.
Liberty Lake followed suit, passing a six-month ban on any activity connected to I-502. Now, with the end of the moratorium approaching on Aug. 4, the governing board is faced with another decision - whether to lift the injunction, extend it for another six months or implement a permanent ban. Council can also look at current zoning regulations to provide additional safeguards against retail operations associated with the drug.
At the June 17 council meeting, Police Chief Brian Asmus provided an update of issues surrounding I-502, including news that Wenatchee - a city that had banned marijuana-related businesses within municipal limits - was facing a lawsuit for its stance.
Ultimately, council agreed to table the vote on the moratorium until its next meeting - scheduled for July 15.
"We need more time, in my opinion," said Council Member Keith Kopelson.
Opinions varied on June 17, from Mayor Pro Tem Cris Kaminskas who entertained support for the idea of a permanent ban, to fellow council members Dan Dunne and Bob Moore, who noted that the initiative had passed and was now part of state law. Marijuana still falls under the illegal definition under federal law as a schedule 1 controlled substance.
Kaminskas said her view was based on the fact that I-502 failed by over 10 percentage points on the ballot in Liberty Lake.
Several citizens chimed in on the discussion, including Mike Kennedy, who expressed support for the moratorium and urged the city to beware of "revenue and greed" in the I-502 debate.
"That is the point you're making with this decision and the message it sends to kids, the kids of the future and everyone in this room," Kennedy said. "We don't need that revenue."
Margaret Barnes pointed out that marijuana is still considered an illegal drug according to federal guidelines and told council about her work as a nurse, treating prisoners who dealt with drug problems. She called marijuana "an addictive drug that leads to other drugs."
"I ask you to keep it as far away from Liberty Lake as possible," Barnes said.
Waste discussion continues
Some light finally peeked through in the murky debate over the future of solid waste management in Spokane County last month.
At the June 3 Liberty Lake City Council meeting, City Administrator Katy Allen provided the governing board with an update on continuing discussions with Spokane County over the future of local garbage disposal. The update included an eye toward a pivotal decision made by a jurisdiction to the west that could have wide-ranging impact on the direction taken by Liberty Lake as well as the entire solid waste debate.
Allen was in attendance at the Spokane Valley City Council earlier in the evening, where a unanimous vote took place to secure a solid waste contract with Spokane-based Sunshine Disposal. The agreement represents a significant shift in a regional terrain that has traditionally seen cities and towns tethered to public entities for waste management services.
"Now that the city of Spokane Valley is going with Sunshine Disposal, I'm not sure how it's going to affect the county's price," Allen told council during her presentation.
Spokane County had originally offered a price of $104.59 a ton to municipalities as part of a new interlocal agreement. With the county taking over solid waste management facilitation from the city of Spokane this November, Liberty Lake and other jurisdictions have been researching a slew of options - both public and private - that would represent the best combination of price and service in moving forward.
With Sunshine now very much in the mix, the county's proposed price dipped to $99.70 per ton and even lower to $94.30 on the night of Spokane Valley's vote. Sunshine's offer of $92 a ton would increase slightly to $98.15 after implementation of a landfill tax and municipal administration and education costs.
Allen said an agreement with Sunshine would entail transportation and disposal services, not collection. That aspect is currently handled by Waste Management, another private company. Allen noted that the city could look at signing a contract with Waste Management as part of the arrangement. The company currently collects garbage in Liberty Lake based on a state-issued certificate that has been in place before incorporation.
While the county had originally asked for a July 1 deadline, Allen provided an update on the future of regional solid waste management at the June 17 council meeting, saying that Spokane County had lowered its proposed fees and extended its deadline. Allen added that the city has been in discussions with Sunshine Disposal and Waste Management about a possible private sector agreement as an alternative to the county. Council is expected to vote on a contract in July.
Library annual report
The Liberty Lake Library Board provided council with its annual report June 17. Board Member Lu Embrey reported expenditures totaled $411,178.03 last year, $4,501.97 under the budgeted amount.
The summer reading program included 815 participants in 2013, up 26 percent from the previous year. Attendance for all library programs totaled 5,151. There were 52,501 patron visits in 2013, a year that marked the 10th anniversary of a library that began with donated materials in a cramped space at Greenstone's Liberty Square Building.
Library Director Pamela Mogen concluded the annual report by introducing what she described as a "community-led library service model." The plan will be led by the board, Friends of the Liberty Lake Library and the Library Foundation and include a survey of citizens as well as a focus group.
"By next summer, we expect to have clarity on the Liberty Lake community's opinion on the direction the library should take," Mogen said.
The feedback would then be forwarded to the City Council, Mogen added.
• • •
In the Books, On the Docket
A look back and ahead at news from City Hall
By Craig Howard
Splash Contributor
IN THE BOOKS (JUNE)
• Concern was raised about golf balls from the Trailhead driving range sailing over the back container fence and presenting a safety risk to residents of nearby homes and pedestrians on an adjacent walking path. City Administrator Katy Allen said she would review the situation.
• The city celebrated the final payment on the note for City Hall on June 17. Mayor Steve Peterson and Mayor Pro Tem Cris Kaminskas participated in a ceremonial shredding of a copy of Ordinance 137, passed in 2005 that approved the purchase of City Hall for $1.75 million.
• Allen said the city had received a bid for a restroom at the Liberty Lake Ball Fields site for $145,000. Council decided to wait on approving the construction until the entire project was closer to completion.
• Council unanimously approved improvements to Pavillion Park. The upgrades will include lighting in the parking lot and along the walkway as well as a shade structure.
• The city will utilize Minapsys to conduct a community survey on priorities for the city prior to the City Council retreat on Aug. 19.
• Finance Director R.J. Stevenson gave an overview and update on TIF (Tax Increment Financing) and LIFT (Local Infrastructure Financing Tool), a pair of funding mechanisms supporting public infrastructure. TIF and LIFT have funded projects like the water and sewer systems for the Bitterroot development, the Harvest Parkway infrastructure and the Harvard Road roundabout.
• Council unanimously approved equipment - in an amount not to exceed $45,000 - for the next installment of the Fallen Heroes Circuit Course in the new Town Square Park.
• Allen noted that Stan Jochim was appointed as the new chair of the planning commission, replacing Bob Moore, who was sworn in as the new council representative on June 10. The city is now advertising for a replacement on the planning commission.
• Police Chief Brian Asmus presented his department's annual report, noting that each LLPD officer exceeded the required 30 hours of training in 2013. Asmus said the crime rate in Liberty Lake is 70 percent lower than the average throughout Washington state, while the violent crime rate is 95 percent lower. Property crimes in the city are 60 percent lower than the statewide average. Liberty Lake was ranked as the eighth safest city in Washington last year. Asmus said the department continues to raise awareness about domestic violence, hosting the third annual symposium on the subject last year and utilizing a program that provides an inventory of resources to domestic violence survivors. Domestic violence assaults in the city have dropped from 50 in 2011 to 26 last year. Asmus noted that adult arrests were up from 315 in 2012 to 442 last year. He said the increase is related to LLPD's proactive approach to issues like impaired driving.
• Walt Edelen, water resources program manager with the Spokane Conservation District, gave a brief presentation to council on June 3, highlighting the district's program that addresses septic tanks. The agency offers loans and grants to residents to replace septic tanks and connect to the sewer system. Help is also available to replace or repair septic tanks.
• Council unanimously approved a six-year Transportation Improvement Program that will address capital projects and preservation from 2015 to 2020. A total of $19.2 million has been set aside for capital work during that time, including just over $2 million for improvements along the Appleway corridor next year. The city has earmarked $2.9 million for road preservation over the next six years.
• The dedication of the Reading Garden at the Liberty Lake Library took place June 15.
• Council unanimously approved an agreement with Studio Cascade Inc. to begin work on a review of the city's signage policy. The company's fee of $24,465 will be covered through an increase in revenue from municipal permitting charges.
• Council approved a preliminary plat in the River District during a closed record hearing. The project - which includes 36 lots and a land tract within the city's burgeoning northside development - received previous approval with conditions by the county hearing examiner.
ON THE DOCKET (JULY)
• Council has cancelled its regular meeting scheduled for July 1 and will meet next at 7 p.m. July 15.
• The annual City Council retreat is scheduled for Aug. 19. This year's list of topics will include establishing priorities for 2015, plans for the Trailhead at Liberty Lake facility and a discussion of licensing for mobile food trucks that operate within city limits. A survey of citizens by Minapsys will gauge community priorities for the retreat.
• Council is expected to make a decision on the I-502 moratorium on July 15. The current ban on the growth, processing and sale of marijuana in city limits expires Aug. 5. Options include extending the moratorium for another six months, implementing a permanent ban or lifting the ban. Council has also discussed addressing zoning changes related to potential retail sites.
• Council will discuss a pair of possibilities for solid waste management as Spokane County prepares to take over the operation from the city of Spokane later this year. City officials have brought up the county and a private sector agreement with Sunshine Disposal and Waste Management as options.
• A workshop is scheduled for July 15 on the Open Government Training Act, including discussions about public meetings and public records.
• Chief Asmus will give a presentation on government's role in emergency management.
• Council is expected to award a contract for the Fallen Heroes Circuit Course installation at Town Square Park.
• Stevenson will provide an overview of the city's finances in the second quarter of 2014 as well as a budget forecast.
Advertisement