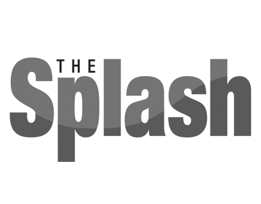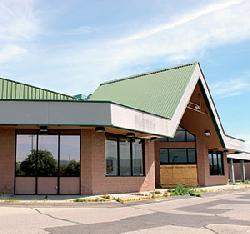 Splash photo by Treva Lind

A long-time grocery store site at Sprague and Progress in Spokane Valley is being evaluated as a potential cog in the wheel of the Central Valley School District facilities plan.


More News
CVSD pursues former Yoke's
5/28/2014 1:50:54 PM
By Treva Lind
Splash Contributor
As part of a broad facilities planning process under way, the Central Valley School District is exploring the purchase and renovation of the former Yoke's along Sprague, both to save money and offer some solutions, Superintendent Ben Small said.
On March 3, the district's school board gave approval to starting a 120-day sales agreement process to evaluate the nearly 6-acre property at 16 N. Progress - and potentially buy it for $2.375 million with loan funding or nonvoter bonds. Small expects a final board decision after analysis by early July.
If finalized, the 63,169-square-foot building could be a future home for two programs: the Central Valley Early Learning Center currently in the old U-High at 10304 E. Ninth, and Barker High School, now in the former Blake Elementary at 13313 E. Broadway.
Renovations for the Early Learning Center at the old Yoke's could start this summer, pending final approval, with a target to move the center there as early as December, Small said. Under plans to move Barker High to the site later, Summit School would then move to the vacated Barker space on Broadway, perhaps by fall 2016.
These moves create space for temporary student housing in the former Keystone Elementary currently housing Summit, and in the old U-High, for students displaced by any future renovations at other schools. The district is considering a package of proposed projects under a capital facilities bond package requiring voter approval in February 2015.
"With our capital facilities planning, we've been working about four years straight on getting a solution to our facilities issues," Small said, adding that recent online "virtual town hall meetings" called ThoughtStream drew 2,000 participants in a facilities conversation platform.
The district is gathering widespread input to help shape a package of capital projects being considered for the February 2015 construction bond ballot measure. The school board is scheduled this month to vote on what to place in that bond package for voters to consider.
In its capital facilities forum information, the district said student enrollment is growing, requiring more portable classrooms and busing issues. Many of its 23 schools are more than 30 years old, costly to maintain, outdated and have security concerns, its report said. Over the past decade, enrollment in Central Valley schools has increased from 11,338 to 12,837. Following a pause during the Great Recession, enrollment is growing with 400-plus new students over the past two years.
As a more immediate step, the district is considering a few short-term funding options to buy the Yoke's and initially renovate areas for the Early Learning Center, Small said. They include: a traditional bank loan, a state treasurer's capital asset lending program or non-voted bonds paid back over time from the learning center's sources of revenue, which include federal funding to offer early childhood programs.
The cost to remodel part of the former Yoke's for housing Barker High School, which has about 200 students, likely would need to be funded as one of the projects within the construction bond measure needing voter approval, Small said. "We don't have the funds to modernize Barker without the bond passing, so we do have to make an investment there," he said.
"We have three programs in what I'd call less-than-ideal conditions," he added. That includes the Early Learning Center with its preschool, Early Childhood Education and Assistance Program (ECEAP) and special education programs that are housed in an aging high school structure. It serves about 360 young children. Barker, as a high school, is inappropriately housed in an elementary school facility, Small said.
Meanwhile, the former Keystone Elementary building that has Summit School and the home-school partnership program SVLA, aren't in an ideal setting either, he said.
"The Yoke's building provides a permanent home for the Early Learning Center, built and designed and constructed for their needs," Small said.
The subsequent moving of Barker and Summit would free up the Keystone site to house students temporarily, likely staggered for proposed modernization projects at different times for Chester and Ponderosa elementary schools, he said. The old U-High site could be used temporarily to house Evergreen Middle School students during Evergreen's proposed remodeling.
"It saves us temporary facilities' costs," he said. "We estimated we will have $6 million savings instead of using portables for temporary housing, maximizing the use of taxpayer resources by avoiding the expense of purchasing and installing dozens of portables."
Keystone is another example of an aging building, however, he said. A major water leak closed the school on May 9. "We have many buildings like that that have been maintained very well but they're past their building life," Small said. "Yoke's is key to moving Summit to a home they could expand and grow in and is an appropriate environment for them."
Small said that because of building deterioration, the old U-High's future will need to be evaluated by the district, after its temporary use during proposed construction at other schools. Valley Christian School leases space at the old U-High that isn't used by the Early Learning Center, he said.
Advertisement