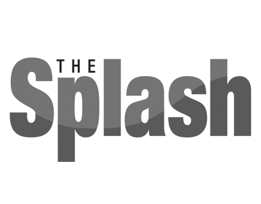 Olander steps down, Council prepares to explore sign code
5/7/2014 3:27:08 PM
By Craig Howard
Splash Contributor
The Liberty Lake City Council added the task of appointing a new colleague to its ranks on Tuesday night.
Lori Olander, who was appointed in June 2012 to replace Susan Schuler, announced early in the meeting that she would be resigning from the governing board, effective immediately. Citing the demands of her work schedule, Olander apologized for erratic attendance in the early part of the year.
"I take this very seriously and want to do a good job," Olander said. "I can't do that when I'm not showing up for meetings."
Olander added that she would be donating two months of her salary as a council member -- $800 – to the city for the acquisition of a bike rack.
Olander earned just over 56 percent of the vote to defeat challenger Debbi Haskins in the general election for council position 1 last November. She has been an outspoken critic of the utility tax and lobbied for the idea of community sports fields. On Tuesday, City Administrator Katy Allen acknowledged Olander's role in the successful campaign for the Liberty Lake Ball Fields – now under construction.
"We appreciate your dedication and service to the community," Mayor Steve Peterson told Olander after her announcement. "You brought insights and debate to council."
The process of selecting Olander's replacement will follow the same protocol as previous appointments. Prospective appointees must be residents of Liberty Lake and apply with the city. A special meeting of the City Council has been scheduled for June 10 to interview applicants with the decision on Olander's successor expected that night.
Allen noted that an appointment in early June would allow the newest addition around the dais to attend the Association of Washington Cities annual conference, set for June 17-20, in Spokane.
City to take on sign code
Tuesday's meeting also included a preliminary discussion of the city's sign code, a document that has drawn criticism from representatives of the business community for its conservative tone since it was implemented a dozen years ago. Allen said the city is looking at readdressing the code based on "concerns from businesses and citizens."
"Questions come up almost weekly about signage," Allen said. "We would like to simplify the sign code and address some of the new technology out there."
Allen said the city has had conversations with the local firm of Studio Cascade about consulting work that would include an inventory and assessment of the existing code as well as discussions with community stakeholders. The process would involve a public workshop and the city ultimately emerging with "a preferred direction."
"We've talked about establishing a form-based code instead of a prescriptive code," Allen said. "We want to make sure it works for the community and the businesses."
Mayor Pro Tem Cris Kaminskas agreed that taking steps to simplify the code made sense but warned against sacrificing aesthetic standards that have become a trademark of Liberty Lake.
"I don't want to end up looking like Sprague or Division," Kaminskas said.
In response to a concern from Council Member Shane Brickner about the idea of bringing on an outside consulting company to evaluate the code, Allen said Studio Cascade would "give us objectivity and smart sense that we don't have on staff."
"There are a lot of legal implications, current trends and smart policy surrounding signage," Allen said. "We want to make this code better. I see it as an expense that is an investment."
Council Member Dan Dunne said he was impressed with the insight Studio Cascade brought to a code discussion in 2008 when he was part of the city's planning commission.
"I think these observations and suggestions will be helpful," Dunne said.
City looks at I-502 moratorium
Also on Tuesday, Police Chief Brian Asmus provided an update for council on the implications of the city's moratorium on marijuana retail operations and manufacturing related to the statewide passage of I-502 in 2012. The moratorium expires on Aug. 4 and would require a council vote to remain in place.
Asmus recounted a statement issued by the Attorney General's office last year that indicated towns and cities were within their legal rights to issue such moratoriums. A total of three house bills were introduced in Olympia during the last legislative session to challenge the Attorney General's decision. Each of the bills died in committee.
A total of 120 jurisdictions in 27 counties across Washington have issued moratoriums related to I-502. The city of Yakima and Yakima County are considering an outright ban against marijuana production and sales.
Asmus said the state Liquor Control Board has announced there will be 18 marijuana retail licenses issued in Spokane County with eight in the city of Spokane, three in the city of Spokane Valley and seven in at-large locations that could include Liberty Lake. To this point, none of the 13 applications for at-large retail sites include Liberty Lake.
Kaminskas said she supported expanding the moratorium or applying a permanent ban. Allen said she would put together a list of options for council to review in June.
In other city news:
• Council and staff observed a moment of silence at the beginning of Tuesday's meeting in remembrance of Liberty Lake Police Sgt. Clint Gibson, who died April 25 in an off-duty incident. Gibson was a 12-year veteran of LLPD.
• Finance Director RJ Stevenson told council that the city has gone from five voting precincts to eight. The decision was made by the Spokane County Elections Office as a way to better track ballot results.
• Stevenson reported that sales tax for 2014 is up 10 percent from last year and added that revenue from the Trailhead at Liberty Lake Golf Course totaled $47,106 despite soggy weather.
• In other news from Trailhead, repairs to the banquet facility and restrooms on the lower floor have been completed along with improvements to the driving range. Both projects came in under budget.
• LLPD Officer Mike Thomas was honored with the Life Saving Award by Chief Asmus for his actions in rescuing a 16-year-old boy in February.
• Allen announced that structural repairs to the roof at the Liberty Lake Library had been completed this week at a cost of around $20,000. She commended Baker Construction for their professionalism and responsiveness in addressing the project.
• In related news, council unanimously approved Ordinance 209C, establishing a Building and Equipment Contingency Fund to address issues such as the roof repairs. The program will draw from monies in the general fund and begin with a balance of $125,000.
• A municipal open house will be held at City Hall on May 15 from 5 to 6:30 p.m.
• Council heard an update on Spokane County Emergency Management from new Deputy Director Edward Lewis and Program Specialist Phil Hartmann. Lewis brings 40 years of fire protection experience to his latest role, including 20 years as chief of Spokane Fire District No. 4.
• The next City Council meeting is scheduled for May 20 at 7 p.m.
Advertisement