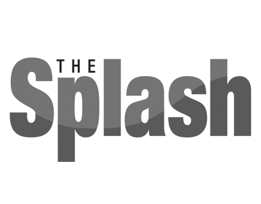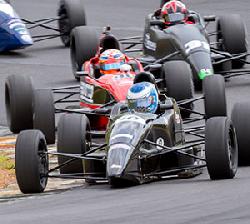 Submitted photo

Max Mällinen of Liberty Lake is a 15-year-old Central Valley High School sophomore who is yet to get his regular driver's license. That doesn't stop him from competing in the F1600 Formula F Championship Series for Swan Motorsports of Fort Worth, Texas. His father, Michael Mällinen, is a championship racer.


CV soph seeing fast rise in racing world
4/28/2014 12:25:16 PM
By Treva Lind
Splash Contributor
A need for speed drives one Liberty Lake household.
Central Valley High School sophomore Max Mällinen is steering the wheel of a race car in the F1600 Formula F Championship Series several weeks before he's even old enough to get a regular driver's license.
Mällinen, a lifelong Liberty Lake resident, is racing in the series starting this spring for Swan Motorsports of Fort Worth, Texas. He's driving Swan's black No. 10 Honda Spectrum that can reach speeds of 140 to 150 mph in the series' multiple races spread over seven weekends until mid-October.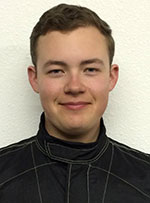 MÄLLINEN
He also is following in racing tracks already blazed by his father, Michael Mällinen, who has won several racing championships in formula car and sports prototype series races. His dad has national wins in the Formula Atlantic, the American Le Mans, IMSA Pro Atlantic C2, and Sports Car Club of America (SCCA) series races, among others.
The younger Mällinen has competed in kart racing since age 9, gaining three karting championships in the past two years. He says he's long held a goal to compete in formula car racing while watching his father's wins.
"I remember watching my dad racing on the track, and winning a lot, I might add," Max Mällinen said. "Seeing them on TV and sometimes in person, I remember thinking how cool it would be to be one of those guys."
"This is the beginning of my car racing career," Mällinen added. "I was able to receive my racing license for cars, and I'm one of the few to receive that license at 15 years of age. Actually, I received it when I was 14 years and 364 days old."
Mällinen earned selection to the Swan Motorsports team while also being on the CVHS tennis team, playing football for the Bears, and competing in USSA downhill ski racing, for which he is ranked 17th in the nation.
"This is my first year with tennis," he said. "With football, I've had a really fun time. I'm glad it keeps working out with my busy schedule."
He gained his racing competition license through SCCA, the sport's national sanctioning body. The step required training at racing schools and showing experience driving in races from his years in kart competitions.
His first real race-car drive happened at the Allen Berg Racing Schools' Willow Springs track near L.A. However, Mällinen and other students had to start at the wheel of a standard car that had a manual gear box. He ended up stalling out enough times that he now laughs about it.
"I get in, and I've never shifted before. I say, 'how do you work a gear shift?' I have all these incredible cars in front of me. I stalled it maybe 100 times. Then I got the hang of it, and it was easy."
Michael Mällinen, who works as a CEO in the semiconductor industry, gives his son credit for racing skills that go beyond ease and a desire to win. He said Max has an innate ability to understand and talk to his team about the complex technology in race cars today.
"Max is a very fast driver," said Michael, who still competes in formula car competitions for Swan Motorsports. "When Max goes out on the track, there are sensors and the engineers can track his brake pressure and everything he's doing in the car. Half the time, he's with engineers and the aerodynamicist talking about how to adjust, how to reduce drag on the car."
"They look for drivers who have the communication skills and can think fast because the machines have become so technical. Max works extremely well with the team. He has an engineering mind, so he works well with the data."
Max Mällinen trained with Swan for three years as a developmental driver, and he signed with the Swan Motorsports team for a multiyear stint to drive in the F1600 series and move up the formula racing ladder toward the Atlantic Championship Series. Over the next three years, he plans to race in F2000, Atlantic and selected European Formula 3 races to pursue his goal of becoming a professional open wheel driver.
He said this opportunity with the F1600 series is a way to start as a professional driver.
"We do get paid for this," he said. "The SCCA is the governing body, and you can do amateur all the way to professional, and this is a professional series. The next youngest driver (in F1600) I believe was 18."
Swan Motorsports owner Mirl Swan says he has followed Max Mällinen's progression in the sport.
"Max has done a fantastic job during testing, posting some good times and showing great consistency," Swan said.
When he turns 16 in June, Mällinen can claim plenty of behind-the-wheel experience to get his regular driver's license. In fact, he described his practice drives under his learner's permit around the Spokane Valley as slow and steady with his mother, Elizabeth, or father in the passenger seat.
"I don't really go fast on the streets," he said. "I actually go about five miles an hour below and usually getting honked at. I think you get the adrenaline out of your system on the track."
His brother, 12-year-old Finn, rounds out the family and also is an avid kart racer.
"I might have to be watching my rearview mirrors soon," Max said about his brother's racing prowess.
He added that his mom provides lots of support.
"Without my mom, this would be impossible," he said. "To be perfectly honest, she's the best cook I know. Without these healthy meals, I couldn't race at the level I do."
The F1600 Formula F races are held at different venues, including Watkins Glen, N.Y., Virginia, Ohio and Pittsburgh. Drivers accumulate points during series, and the driver with the most points becomes the champion.
Mällinen said his F1600 pro debut in April at a Georgia track went well despite mechanical issues, with him finishing 18th out of 26 cars. He placed fifth in a qualifying round, but then missed that day's race because of those issues. He raced Sunday despite the loss of first gear.
"It was a really incredible race with the nation's best, and international drivers from Russia, Norway and Colombia," he said. "I confirmed my thoughts that I'm fast compared to the nation."
• • •
Profiles: Max Mällinen
Age
15 (turns 16 on June 2)
Job 10 years from now
Hopefully a good way into my Formula 1 racing career.
Dream street-legal car
A Ferrari Dino. It's a fast, nimble car that's light and race-car like.
Favorite sport
Motorsports. Motorsports go incredibly fast. It's all up to you and another guy is right next to you. That's the competition. It's amazing you're so close, and you both come out fine.
Favorite race car driver
That's tough. I'd have to go with Michael Schumacher for being the most famous motorsports driver in the world. Not far behind him is Kimi Raikkonen.
Advertisement