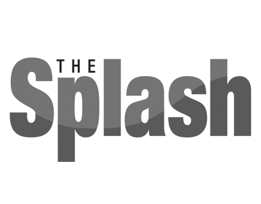 Community and Education Briefs
4/28/2014 11:00:51 AM
Splash to feature local grads
The Splash plans to recognize Liberty Lake high school graduates in its June issue. In order to participate, graduates are asked to submit name, high school, parents' names, plans after graduation and photo to
This invitation extends to all graduating seniors who live in the community, regardless of where they attend high school. Contact 242-7752 with any questions.
Service to honor LL man
A memorial service for longtime Liberty Lake resident Lyle Stephenson will be held 2 p.m. May 3 at Thornhill Valley Chapel, 1400 S. Pines Road, Spokane Valley. The service will include full military honors.
To read the story about Stephenson in the December issue of The Splash, click
here
. For more information on the service, call 924-2211.
FOPP now accepting scholarship applications
Friends of Pavillion Park will be awarding three $750 scholarships and a $1,000 Elmer Schneidmiller Community Leadership Award to students seeking post-high school education in the 2014-2015 school year. Scholarship application materials are due by May 18.
To be eligible, students must be a resident or have a parent, guardian or grandparent who is a resident of the Liberty Lake community. For the $750 scholarships, preference will be given to students who have demonstrated Pavillion Park-related community service and are pursuing degrees or certification in music, drama, visual arts, recreation, physical education, sports administration, horticulture or natural resource studies. The Elmer Schneidmiller award is selected by the Schneidmiller family and is given to an individual who has demonstrated exemplary leadership and service to the Liberty Lake community.
Scholarships are paid directly to the institution, and former recipients are not eligible. For scholarship forms, email scholarship chairperson and FOPP Vice President David Himebaugh at
davidh@pavillionpark.org
.
CV student earns scholarship
Central Valley High School senior Kelsey McCune was recently awarded a scholarship worth $4,000 to Eastern Washington University's Honors Program. She is the daughter of Michael and Sandra McCune of Liberty Lake.
In order to qualify for the scholarship, students must have a 3.6+ GPA, superior SAT scores and/or a 26+ ACT comprehensive score.
CV students honored for LETEM program
Katelyn Dolan of Liberty Lake and Philip Howard of Veradale, both seniors at Central Valley High School, were both honored at the Central Valley school board meeting April 14 for their program, Life Enhancement Through Education in Music (LETEM) that distributes instruments to students in need.
They were presented with bronze medallions to recognize their selection as distinguished finalists for Washington in the 2014 Prudential Spirit of Community Awards.
The Prudential Spirit of Community Awards is the United States' largest youth recognition program based exclusively on volunteer community service. For more information, visit
www.spirit.prudential.com
.
Colleges honor local students
The following Liberty Lake residents were recently recognized by colleges for their academic performance or for meeting graduation requirements. Information was provided via press releases submitted from schools.
Eastern Washington University

Dean's List, winter quarter

Max Barham, Kelsey Baycroft, Ryan Conley, Tyler Dines, Evelyn Fletcher, Garrett Hendrick, Sarah Herner, Miranda Hill, Madison Hilpert, Patrick Hinea, Ryan Hotchkiss, Anne Johnson, Kyle Kallestad, Zachary Ladd, Victoria Leichner, Brittany Lorenzen, Jordan Marlatt, Alexis Marlatt, Ryan McCauley, Maria Mccauley, Iliya Mikheyev, Nathan Nelson, Eric Norman, Alise Olson, Shelby Pace, Abby Pedersen, Oleg Polishchuk, Hannah Robb, Jessica Sharpe, Kendra Sherrill, Bhavneet Sidhu, Taylor Simpson, Acacia Smith, Jessica Stelzer, Connor Szott, Amber Troyer, Ashtyn Turnbow, Nicholas Valentine, Ashley Wiggs




Whitworth University

2013 fall graduates

Bryce Aguilar, Bachelor of Arts in Elementary Education; Olevia Kautzman, Bachelor of Arts in Organizational Management
Advertisement