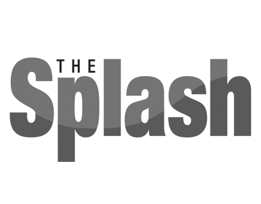 Obituary
3/26/2014 9:52:07 AM
Howard S. Dolphin
Howard was born Sept. 16, 1927, in Spokane to A.W. and Verna Dolphin, the second of four children. He passed away March 3, 2014, in Honolulu, Hawaii on his 31st visit to the place he and wife Mary Floy called their second home.
Howard graduated from West Valley High School in 1946 where he was a three-sport standout and president of the student body. After graduation Howard joined the army and was stationed in Japan after World War II. While attending Eastern Washington College he married the love of his life, Mary Floy Neyland, on March 25, 1950.
After graduating in 1953 with a degree in education, Howard began his career in the Otis Orchards School District. Early in his career Howard had a choice between administration or teaching and coaching. Coaching won out and the rest is 54 years of history. He spent 30 years in the Otis Orchards/East Valley District teaching social sciences, coaching cross country and track while serving as athletic director. In 1995 Howard was inducted in the first class of the Washington State Track and Field Coaches Hall of Fame. In 2009 Howard was inducted into the West Valley Hall of Fame for his many contributions to the students of East Valley and West Valley.
In 1961 Howard and Mary Floy, along with her sister and brother-in-law, Betty and Joe Trembly, purchased Sandy Beach Resort at Liberty Lake from Mary Floy's parents, Homer and Della Neyland. They continued running it as a resort for thirty years until 1991 when the transition to a mobile home park became complete and the resort closed.
Howard was preceded in death by his parents, A.W. and Verna O. Dolphin; brothers, Wilford Dolphin and Anthony Dolphin; and foster daughter, Debbie Finley Nesbitt. He is survived at home by his wife of 63 years, Mary Floy; sister, Gwen Rawlings, Kennewick; daughters, Leslee (Jim) McLachlan, Otis Orchards and Denise (Tim) Coyle, Liberty Lake; six grandchildren; four foster grandchildren; 13 great-grandchildren; and eight foster great-grandchildren.
A celebration of Howard's life was held March 23 at West Valley High School. Donations can be sent to Ronald McDonald House Spokane, East Valley Howard Dolphin Memorial Fund or West Valley Howard Dolphin Memorial Fund. Blood donations can be made to the Spokane Blood Bank in Howard's name.
Advertisement