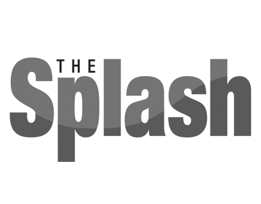 In Biz
3/26/2014 9:21:45 AM
Ely earns new title
Grant Ely will be promoted in April to chief operating officer and chief nursing officer at North Idaho Dermatology. Ely, who has been with the company for two and a half years, will be responsible for all medical and business operations of four clinics located in Liberty Lake, Coeur d'Alene, Moscow and Sandpoint.
Kuhlmann honored
Julie Kuhlmann, a sales associate and representative with Coldwell Banker Tomlinson Real Estate, has been honored as a member in the company's 2013 International Sterling Society. Coldwell Banker awards this distinction to the top 14 percent of all sales associates and representatives worldwide. Kuhlmann is a resident of Liberty Lake.
Itron selected for solar monitoring
Itron's solar monitoring solution has been selected by Clean Power Finance (CPF), a leading residential solar finance company, as the preferred metering solution for residential solar installations across North America.
As a part of the agreement, CPF will use Itron's solar monitoring solution to monitor and sub meter the energy production of the residential solar systems CPF manages.
The Itron solar monitoring solution provides easy "plug-and-play" setup and streamlined activation. Itron began shipping solar meters to CPF partners in December for implementation across North America. The revenue-grade solar meters monitor the production of residential and commercial solar systems.
Frencken now ISO certified
Frencken America has achieved International Organization for Standardization (ISO) certification for design, development and production of precision-engineered systems and complex electromechanical assemblies and components. The certification is for quality management systems.
Frencken America, whose North American office is located in Liberty Lake, is a vertically integrated system manufacturer with mechatronics design capabilities, clean room assembly, motion control components and a machine shop. US Motion, a division of Frencken America, designs and manufactures high precision, high accuracy, special environment custom motion control components and systems.
Advertisement