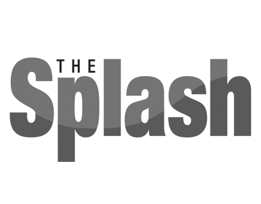 2014 version of Council takes on trash, marijuana
1/29/2014 2:39:01 PM
By Craig Howard
Splash Contributor
Hugh Severs earned a place on the Liberty Lake City Council in last November's general election, defeating Jeff Sitton with just over 56 percent of the vote.
On Jan. 7, both Severs and Sitton embarked on new journeys in the city they call home.
Severs took the oath of office at the first council meeting of 2014, officially replacing Josh Beckett who opted against running for re-election after four years on the governing board. Sitton was confirmed to the Liberty Lake Planning Commission with council unanimously approving the appointment made earlier by Mayor Steve Peterson.
"There's a lot to learn - I'm just here to do my best," said Severs after the first meeting of 2014 at City Hall.
In another shift around the dais to start the New Year, Council Member Cris Kaminskas was nominated as mayor pro tem by colleague Odin Langford, who has held the role for the past two years. The nomination was unanimously approved by council.
City Administrator Katy Allen provided a rundown of projects for 2014 on Jan. 7, starting with the Liberty Lake Ball Fields. Allen said construction of the two diamonds "will begin as soon as the ground thaws." Improvements to Pavillion Park and Rocky Hill Park are also on the agenda for this year along with a new reading garden at the library.
A proactive approach to trash
As far as waste management goes, the city made it clear at the Jan. 21 council meeting that it does not intend to let anything pile up.
With the auspices of regional solid waste transitioning from the city of Spokane to Spokane County this year, jurisdictions from Airway Heights to Liberty Lake are preparing for the possibility of a shift in cost. Yet, according to Liberty Lake City Administrator Katy Allen, area cities are still unsure exactly what sort of budget impact the change could mean.
On Jan. 21, Allen told council the ultimate price point will likely hinge on the contract the county finalizes with the city of Spokane Valley. The nearest solid waste transfer station to Liberty Lake is the site on Sullivan Road near Wellesley in Spokane Valley.
"I don't think they'll have a price for us until they know what Spokane Valley is doing," Allen said.
Instead of waiting to agree to a contract based on the county's agreement with its neighbors to the west, Allen said Liberty Lake will reach out to a collection of smaller jurisdictions like Deer Park, Millwood, Medical Lake and Airway Heights to draw up a request for proposals with the intention of securing an agreement and price that works for each city.
"If we wait, there's the chance we could be stuck with a bad price," Allen said. "We want to make sure the services and the costs are competitive."
Allen said the RFP will be patterned after a document utilized previously by Whitman County in similar waste management deliberations.
City approves marijuana moratorium
In an another decision regarding a topic that spans beyond Liberty Lake, council voted unanimously on Jan. 21 to pass Ordinance 210, a moratorium on the processing, sale and use of marijuana within city limits in relation to Initiative 502 passed in Washington in 2012. The ban - instituted for a six-month period - draws upon a recent legal opinion published by state Attorney General Bob Ferguson that states the referendum never specified that statewide regulations would have precedence over local laws.
Cities like Yakima and Walla Walla have already moved ahead in response to the Attorney General's announcement to ban the growth, use and sale of marijuana as outlined in I-502. Ferguson's opinion indicates that "normal powers of local governments to regulate within their jurisdictions" remain in place.
Meanwhile, groups like the state Liquor Control Board appear they will bring the matter up during the next legislative session. Liberty Lake Police Chief Brian Asmus told council on Tuesday that the moratorium would "give us some time to let all these things work out."
The city is required to hold a public hearing on the passage of Ordinance 210 within 60 days after its approval. Allen said that hearing is scheduled for the council meeting on Feb. 18.
• • • • • • • • •
IN THE BOOKS,
ON THE DOCKET
A look back and ahead at news from Liberty Lake City Hall
By Craig Howard
Splash Contributor
In the books (January)
• The debut of the city's renovated website was Jan. 13, with Finance Director R.J. Stevenson providing an overview of the new www.libertylakewa.gov at the Jan. 7 meeting. New features include an "emergency alert" that will notify residents of issues involving extreme weather and other urgent scenarios.
• The Liberty Lake Police Department received a $1,000 grant from Wal-Mart while Spokane Teachers Credit Union donated $1,500 to the Liberty Lake Library.
• In an effort to create additional opportunities for the area's flock of wintertime golfers, the city spent approximately $3,500 to add five garage doors at the driving range to divert the elements.
• In the aftermath of the passage of Initiative 502 in 2012, the city received two applications for marijuana-related establishments in municipal limits. City Administrator Katy Allen said both requests were ruled invalid because neither applicant has secured the necessary paperwork from the Washington Liquor Control Board, the state's licensing agency for such businesses. The city put a six-month moratorium on the processing, sale and use of marijuana at its Jan. 21 meeting based on a legal opinion by Washington Attorney General Bob Ferguson.
• Pat Dockrey addressed council in the Citizen Comments portion of the Jan. 21 council meeting, questioning why the city's Public Arts Commission, established by Ordinance 161 in 2007, was not involved in the discussion regarding community art at the Harvard Road roundabout. Council voted at the end of 2013 to remove $100,000 initially set aside for the project in the 2014 budget. Allen said that an ad-hoc citizens committee was formed to discuss roundabout art but added that a group "could be formally appointed" as the city revisits public art at a later point.
• Council unanimously approved Mayor Steve Peterson's appointment of Ralph Williams as Liberty Lake's representative to the Housing and Community Development Advisory Committee.
• Allen and Peterson were in Olympia Jan. 22-24 as part of the legislative forum sponsored by Greater Spokane Inc. The Liberty Lake contingent will discuss improvements to Interstate-90 with lawmakers that include proposed widening, bridges and interchanges along the freeway from Barker Road to the state line.
• In a wrap-up of the year-end money numbers on Jan. 7, Council Member Odin Langford updated council on some encouraging news from the most recent finance committee meeting. The report was highlighted by a $465,000 boost to the general fund beyond the projected amount for 2013. The revenue was attributed to a surge in auto and RV sales as well as an increase in both building permits and planning reviews. Income from the real estate excise tax in 2013 also surpassed predictions. The city budgeted $280,000 for the year, but received $460,000. Trailhead checked in with a banner year as well, generating $514,000, some $109,000 beyond the revenue projected for last year.
• Spokane Valley Fire Chief Bryan Collins provided council with an overview of a new program called PulsePoint on Jan. 21 that will be available as a mobile app Feb. 14. The free app will alert citizens trained in CPR and the use of Automated External Defibrillators (AEDs) in cases of cardiac arrest.
On the Docket (February)
• LED street lighting fixtures from Avista will be installed this month. The standards are part of an increased emphasis on citywide pedestrian safety that will also include illuminated crosswalks.
• Council will consider the implementation of a municipal policy regarding social media.
• A roofing contract for the public safety/library building is expected to be approved this month.
• Council will consider approval of a professional services contract with Welch Comer Engineers for the design portion of an upgrade to Appleway. Renovation of the road is scheduled to take place in 2015.
• Council will vote on a resolution updating the personnel policy and manual.
• Council will vote on a resolution amending the City Council Rules of Procedure
• Cheryl Kilday of Visit Spokane is scheduled to provide a presentation on local tourism.
• Council will hear a development update from Kevin Schneidmiller with Greenstone.
• Allen will provide a plan update on Harvard Road Mitigation.
• A public hearing will be held at the Feb. 18 council meeting regarding the six-month moratorium on marijuana growth, processing, sales and use passed by council on Jan. 21.
Advertisement