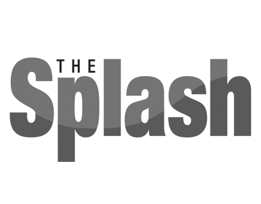 Plunge returns to Liberty Lake, raises funds for Special Olympics
1/29/2014 12:00:22 PM
By Valerie Putnam
Splash Contributor
The shock of jumping into the icy cold waters of Liberty Lake 25 times in a weekend doesn't match the pleasure Liberty Lake Police Chief Brian Asmus gets supporting the area's Special Olympics athletes during the Super Plunge and Polar Plunge events.
"When you think about what Special Olympics athletes go through their entire life, what we do is nothing compared to what they've been through," Asmus said. "To watch them compete and succeed at something and get the medal is really moving."
Asmus plans to compete in his sixth Polar Plunge "Freezin' for a Reason" fundraising event this Feb. 21 and 22. Raising money for the Special Olympics of Washington, all the activities take place in Liberty Lake Regional Park.
"It's a fun thing to do, believe it or not," Asmus said of the Polar Plunge. "The anticipation is worse than the event itself."
Freezin' for a Reason begins at dawn on Friday with the Super Plunge. Tailor made for the extreme plunger, Super Plunge participants make 24 plunges from dusk to dawn -- about once every 30 minutes. Warming tents provide participants a haven where they can thaw out between plunges.
"It sounds a lot worse than what it really is," Asmus said of the Super Plunge. "Jump in frozen water 24 times with 19 people, you get to know each other pretty well."
Asmus anticipates more than 300 participants during Saturday's Polar Plunge.
Whether as team or individual entries, participants are ranked and ordered by amount of money raised. The top fundraisers are allowed to brave the waters first.
What: Special Olympics Washington Polar Plunge, featuring several dives into the water as well as a costume contest, bingo, prize giveaways and more
When: Super Plunge (24 dives in one day) is from 7 a.m. to dusk on Friday, Feb. 21; Polar Plunge registration begins at 9 a.m. Saturday, Feb. 22 with plunge at noon
Where: Liberty Lake Regional Park
To participate:
Super Plunge participants must raise a minimum of $650; Polar Plunge participants must raise a minimum of $50 to plunge and receive a t-shirt and lunch. Register and learn more at
www.specialolympicswashington.org
.
Volunteers needed: Can you assist with parking, help with registration or monitor the VIP area during the Saturday event? If interested, call Liberty Lake Police Chief Brian Asmus at 755-1141.
Asmus is captain of the "Cop-Cicles," who by bringing in $11,000 was last year's top fundraising team to correspond with the first time the event was held at Liberty Lake. This year, Asmus stated there is a lot of friendly competition going on among teams from last year, each vying to be No. 1.
"It's good," Asmus said of the competition motivating teams to raise more money. "I am confident we will be the top fundraiser again this year."
To ensure safety for the plungers, The Spokane County Sheriff's Office dive team is on hand to offer support.
"They go into the water before we go in," Asmus said. "They make sure everybody is OK. It is well monitored."
If plunging into an icy cold lake isn't appealing, participants can raise money by staying warm and dry in the comfort of the "Chicken Coop." Coop participants are eligible to win prizes while cheering on the brave plungers.
Besides the plunge, there are family-oriented activities planned such as a bingo tent, costume contest and prize giveaways. Giveaways include gift baskets, gift cards and certificates for a Total Wine and More wine-tasting event. The top fundraiser wins round-trip tickets for two to anywhere Southwest Airlines flies.
Details are currently being ironed out for more shuttle service to and from the event. Asmus said last year's event drew a larger turnout than anticipated, making it hard for the shuttle system in place to accommodate the crowds.
Polar Plunge events are organized by law enforcement agencies around Washington state to benefit Special Olympics of Washington.
"The relationship between the Special Olympics athletes and law enforcement has been very positive," Asmus said. "This is just one of many events that we do throughout the year to help raise funds and awareness for the Special Olympics athletes."
Statewide, there are nine Polar Plunge events held in Kennewick, Yakima, Seattle, Tacoma, Anacortes, Wenatchee, Redmond and Bellingham.
The first Eastern Washington event was held in 2007 at Medical Lake. The event moved to Liberty Lake last year to increase participation.
"We're looking forward to a bigger, better year," said Jennifer Suniga, Special Olympics Washington Director of Development. "The community partners are very supportive."
Asmus hopes this year's event will raise $70,000. More than 200 plungers participated last year, raising over $50,000.
"Last year was very successful," Asmus said. "We're hoping to build on that success this year."
The money raised at this and other fundraising events help fund year-round sports training and competition for the Spokane area's 1,200 Special Olympic athletes.
The donations cover the entire cost of training, uniforms, travel expenses and health screenings for all athletes. According to Asmus, it costs Special Olympics athletes an average of $650 per year to participate.
"It's a great group of people getting together for a good cause," Asmus said of the Plunge. "It should be a good time."
Advertisement