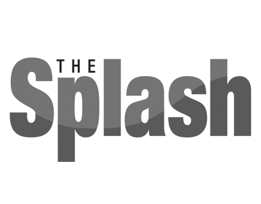 In Biz
12/31/2013
Johnson takes reins at Institute
Shaun Johnson, who started work as a personal trainer in 2006, has assumed ownership of Exercise Institute, 21651 E. Country Vista Drive.
"Here I am, seven years later, owning my own facility and helping others achieve real health and fitness," Johnson said in an email. "I would say that I am 'living the dream.'"
The Institute offers a "total body, zero momentum, high intensity resistance work ut that takes 15 minutes, one or two times a week." For more, call 928-0454.
STCU gifts FOPP, library
In December, STCU made a pair of gifts with Liberty Lake ties. The credit union gifted Friends of Pavilion Park with $1,000 and gave the Friends of Liberty Lake Municipal Library $1,500.
STCU supports many non-profit organizations with a focus on education, arts, culture and community.
Baker joins family business
Brooke Baker recently joined Baker Construction and Development Inc. to work in business development. The company was founded by her grandparents in 1951. Her father, Barry Baker, is the president and CEO.
Baker was previously employed with State Farm Insurance as an agency field specialist.
STCU CFO Before adds title
STCU Chief Financial Officer Bill Before will have Chief Lending Officer added to his existing title. In his new role, Before will oversee all consumer, commercial and real estate lending for the credit union. He will continue with his CFO responsibilities of overseeing the accounting, finance and compliance functions.
Before has worked for Liberty Lake-based STCU since 1989. He replaces Scott Adkins, who left to become president and CEO of a Seattle credit union.
Rockwood names CEO
Effective Feb. 3, Michael Patmas will assume the position of chief executive officer of Rockwood Clinic, replacing retiring CEO Craig Whiting.
Patmas is coming to Rockwood from Woodland Healthcare in Woodland, Calif., where he has been the chief medical officer since 2010.
"I am honored to be joining Rockwood," Patmas said. "Along with our strong health system partners, Rockwood is poised for sustained success. I am thrilled to have been selected and look forward to devoting the rest of my career to serving the people who make Rockwood Clinic so great."
Advertisement