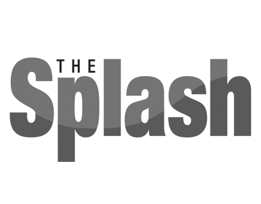 Remembering a lesson in fairness
12/31/2013
By Wendy Van Orman
Splash Guest Column
Now that my husband and I are empty nesters, we tend to reflect a lot about the kids growing up. One conversation after another makes those memories flood in like a video playing in my head. My friend was relating to me about buying a new set of hair clippers. That brought forth memories of my husband giving our boys a haircut.
As my husband was getting ready to fit the haircuts into the bit of time between school, homework and boxing practice, he wasn't quite paying attention to putting the right clipper guards on the shaver. He also started on the front of our son's head instead of the back. Zip! In one fatal swoop, a line of hair came cascading down to the floor - along with my jaw. My son had just received a rather short haircut. Well for now, it was only one hair clippers width, which looked like an inverted Mohawk. The only thing to do was correct it by doing the rest of the head with the same clipper guard. Our son is very blond and, in the end, looked as bald as a cucumber. Our other son saw what had happened and immediately chose to get the same haircut, having a bit of empathy for his brother. Time was short, and off to boxing practice they went.
The next day for our boys was a difficult one. Although it was close to school getting out for the summer, the teasing from classmates regarding the rather close haircut did not go unnoticed. At the next night of boxing, the boxing team all showed up having freshly-shaved heads to show a bit of comradeship for their teammates. I was a bit surprised to receive a phone call from our chief of police a few days later. Apparently, we had been turned in due to thinking we were training a group from Idaho!
It's funny how we are quick to judge, not knowing the circumstances. My husband (the coach) always had the boxing team do a bit of running for warm ups before the workout. Up and down in the neighborhoods they ran for the next three days that week before I received that phone call. It was a good laugh, but a great lesson as well. The sportsmanship those boys showed for their teammates was heartfelt; they wanted to level the playing field. Sometimes we become judgmental before we truly have the answers. Maybe you have one of those stories as well, one where we didn't have fairness in treating people without prejudice. Or, maybe you have a story about one of those Mohawk haircuts as well …
The memories are always coming back for the kids. Oh, and just a few days later, most of the classmates were sporting their new summer cuts as well. Yep, you guessed it - a nice new crew cut.
Today as grandparents, we have the opportunity to see new experiences from our grandbabies: The first snowflake, the first smile, crawling, walking and talking. The PACE (Partners Advancing Character Education) trait for the month of January focuses in on "fairness" - the quality of making judgments that are free from discrimination.
Wendy Van Orman is the chief financial officer of Quality Hardwood Floors in Spokane. She is also a former mayor and council member for the city of Liberty Lake. Van Orman is a wife of 31 years, a mother of three and grandmother of two. She currently serves on the PACE Leadership Board. She wrote this column as part of a monthly series highlighting the PACE character trait of the month.
Advertisement