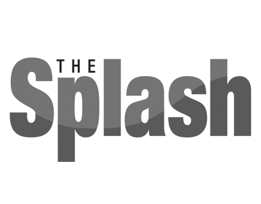 Council takes steps to improve pedestrian safety
12/4/2013 4:39:44 PM
By Craig Howard
Splash Contributor
From funds for more street lights to talk of a new, solar-powered crosswalk, illumination emerged as the prevailing theme at the Liberty Lake City Council meeting on Tuesday night.
In a 6-1 vote, the governing board approved an ordinance amending the 2013 budget to the tune of $30,000 for an LED crosswalk warning system that will be installed at the intersection of Mission and Country Vista. Weather permitting, the equipment could be in place as early as January.
Police Chief Brian Asmus told council there have been four accidents in the past three weeks involving pedestrians in marked crosswalks being struck by vehicles. While additions like street lighting and illuminated crosswalks will address the mechanical side of the issue, Asmus said the police department will also be launching an educational campaign to improve awareness.
"It will include tips for motorists and pedestrians as well as a review of state pedestrian laws," Asmus said. "We just want to keep the community safe."
Asmus said officers have reported seeing a number of pedestrians at night wearing dark, non-reflective clothing. He stressed that those out during those hours should be visible to motorists.
The police department will also be conducting pedestrian safety emphasis patrols during the winter months. Violations could result in a citation of $124.
City Administrator Katy Allen said the city has been hearing concerns about pedestrian safety from property owners, especially along Appleway. Meanwhile, the city's finance committee has been discussing ways to bolster the line item for pedestrian safety in the street fund. On Tuesday, Council Member Shane Brickner proposed that $75,000 originally earmarked for a new concession stand at Pavillion Park be moved to the fund in 2014. Mayor Pro Tem Odin Langford added that the committee is also recommending that sales tax revenue from December – above and beyond the city's projections for 2013 – be included in the fund. The amount could be around $150,000.
"We see the importance of increasing safety for pedestrians," Brickner said.
In addition to the $30,000 crosswalk, Ordinance 204-E added a pair of amendments to the 2013 budget, starting with an appropriation of $60,000 to the Harvard Road Mitigation Fund to help cover excess costs from the Harvard Road Roundabout. The final amendment included a shift of $610,000 to the Local Infrastructure Financing Tool (LIFT) fund that will include a dollar for dollar state match.
The added cost for the roundabout – involving traffic control during construction – had several council members and Mayor Steve Peterson peppering Darrel McCallum of the Washington State Department of Transportation with questions after McCallum provided an overview of the project and the reasons for the overage charges.
McCallum noted that WSDOT was focused on keeping the well-traveled intersection open during construction in order to minimize the impact on surrounding businesses. When vehicles began to back up more than anticipated, adjustments were made to traffic control and costs shifted.
"Public safety was really the key," said McCallum.
Allen noted that the additional cost to the city is now projected at $86,000.
In voicing her concern about additional city funds being spent on the roundabout, Council Member Cris Kaminskas compared the project to a house being bid to a contractor who continually tacks on costs to the original estimate.
"At what point do we know extra costs are not going to be incurred?" Kaminskas said.
Brickner expressed disappointment that council did not hear about the overage issue until November when city staff was aware of it in September.
"This goes back to communication," Brickner said.
McCallum said the roundabout "was never considered to be a lump sum project," noting that the overall work consisted of 89 bid items.
"This was a complicated, difficult project," McCallum said. "You need to have flexibility in the contract to address adjustments in onsite conditions."
Peterson countered by saying that while issues surrounding construction may fluctuate, WSDOT had more control of the management side of the project.
"We don't expect these cost differences because you should know how many hours you're going to be out there to manage things," Peterson said.
In other city news:
• Mandy Desgroselllier of the Liberty Lake Rotary Club provided a history of "Rotary in Motion," a bike ride and fundraiser held each September. The event drew 347 participants in 2013. Proceeds have benefited a number of local causes, including the arboretum, Fallen Heroes Circuit Course, Honor Flight and Rocky Hill Park.
• Allen said the city would like to establish an agreement with the engineering firm of CH2M Hill to handle larger scale transportation projects like the proposed interchange off Interstate 90 and Henry Road. Expenditures within the professional services contract would still need to be approved by council when they exceed the $5,000 limit.
• In a similar move, the city will move forward on a three-year agreement with Greenleaf Landscaping to be the designated arborist.
• City Engineer Andrew Staples gave an overview of the city's snow clearing and de-icing policies, noting that he or a representative of the Liberty Lake Police Department initiate procedures based on the weather and conditions of local streets. The cost for a single de-icing callout averages around $1,600, while plowing runs in the neighborhood of $3,600.
• Donald Millikan, chairman of the salary commission, gave a brief report on a recommendation being made to increase compensation for the mayor and representatives of the City Council starting in 2014. Millikan pointed out that the city's growth, added responsibility and comparative compensation with cities of similar populations all factored into increasing the pay for the first time since 2001. The mayor's position will go from $750 a month to $1,250 while council members will be paid $400 a month instead of $250.
Advertisement