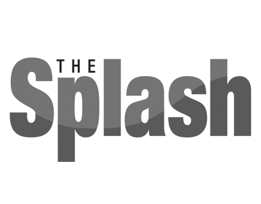 Go see Gee at 30
11/26/2013 12:57:53 PM
By Craig Howard
Splash Contributor
George Gee first arrived in Spokane 42 years ago with a degree in finance and visions of becoming a banker.
Instead, the Montana native employed a stellar work ethic and exceptional people skills to become one of the region's most successful auto dealers, building a small empire that now includes thriving sites in Liberty Lake, Coeur d'Alene and Kirkland.
This year marks Gee's 30th anniversary, a timeline that began in 1983 with the McCollum Pontiac store on Auto Row in Spokane Valley.
"I came to town to become a banker, but I couldn't afford to become a banker," Gee said. "I had some reservations about the car business at first - I'd never been in the car business and didn't know much about it."
Gee moved his Pontiac/GMC store to Liberty Lake in 2000, an ambitious transition that meant leaving the security of Sprague Avenue for unchartered territory to the east along Interstate 90.
"We had outgrown our facilities there," George said. "We had to move; we just didn't know where."
As with other dealerships under its umbrella, General Motors researched the demographics of the market and determined that Gee would be best situated along the freeway in an area that was expanding. Gee also had concerns about the recent shift to one-way traffic along the Valley's Sprague/Appleway corridor.
"When we got into this business, we decided to become involved in the community," he said. "That's why we were so excited to move to Liberty Lake because it's such a wonderful community."
Gee Automotive Companies maintains its administrative offices in Liberty Lake in addition to a trio of dealerships, featuring Kia, Porsche and GMC/Buick, respectively.
"George was the first occupant of what we now call the River District," said Liberty Lake Mayor Steve Peterson. "Everyone else was on Auto Row. People would hear that phrase, 'Go see Gee in Liberty Lake.' It became a cornerstone."
In addition to being a major benefit to the tax base, Peterson said Gee is recognized as a "tremendous corporate citizen," contributing to programs such as Friends of Pavillion Park and events like the Liberty Lake Community Yard Sales and the annual Kiwanis Golf Tournament.
"George genuinely cares about the community," Peterson said. "With a lot of business owners, it's just about them, but with George, it's not just about selling cars, it's about the positive impact the business can have in the community."
The Gee influence can be seen in other causes, like the Post Falls Food Bank and Coaches vs. Cancer. Gee's wife, Theresa - who worked 15 years at the dealership - served on the founding committee for Coaches vs. Cancer, which has now raised more than $6 million in the fight against the disease. Gee also sponsors a benefit golf tournament each summer, which has generated more than $100,000 for the YWCA and YMCA.
Gee said humble beginnings taught both he and Theresa - also from Montana - the importance of neighbors helping neighbors. Gee's father worked in a smelter, producing metal, and there would be times when Theresa's family would find unannounced deliveries of groceries on their porch.
"We're proud of our heritage and where we came from," he said. "It's been fun and very rewarding to give back."
Gee looks out for employees who may need a boost as well. When Justin Nye, who started with the company this September, was hospitalized after a severe fall in late October, Gee rallied to his side. Nye's co-workers now wear "Hope for Justin" wristbands, and the business has stepped up to donate 10 percent of total revenue from November to Nye's family.
"He's our employee," Gee said. "We want to help."
Overall, Gee employs around 175 people, many of whom live in Liberty Lake. Gee's son, Ryan, who became president of the company in 2003 and now serves as CEO, says the company's foundation has always been comprised of high-quality, dependable workers.
Even though his name adorns signage outside each of his dealerships - not to mention a road near the three sites in Liberty Lake - George is quick to give credit to folks like Rich Richardson, who helped him get his start at McCollum and Ed Tabish, a longtime business partner, who now works at Moloney + O'Neill.
"It's been a team effort," George said.
"I'm really proud of what my mom and dad started, but it wasn't their success or mine," Ryan Gee said. "It's our employees. We have just such an incredibly great group of people who work here. We feel like they are family. We've all been in this together."
When the nationwide recession hit in 2008, Gee saw sales fall 45 percent within a year. The company was able to survive the storm without massive layoffs.
"It was a scary time," Ryan Gee said. "We had a facility next door that was vacant, and we had a high amount of fixed costs. We felt if everyone could sacrifice some, we could get through it, and we did."
Business is much better at all Gee locations these days, but both George and Ryan Gee make it clear that regardless of the sales volume, the company will never outgrow its emphasis on integrity and customer service. In the post-sales realm, Gee maintains a client retention rate that is nearly double the national average.
"We'll only grow as fast as we have good quality people to join us," George said.
As he looks back on three decades, the company's most recognized people person says the wheels keep turning because of the character of those who call Gee home.
"That was our priority from the time we first started - to have great people that we were proud to have working for us," Gee said. "That's still the case today. We have people here who started 30 years ago. I'm most proud of our people."
Advertisement