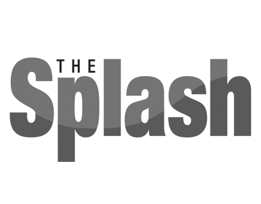 Daines among returners seeking CV three-peat
11/26/2013 12:32:22 PM
By Mike Vlahovich
Splash Contributor
Coach Rick Sloan isn't kidding when he says that Austin Daines does the dirty work for Central Valley's basketball Bears.
"He (even) helps the custodians keep the place up," the dead-serious Sloan said. "He's a very work ethic kid, a leader on and off the court."
Daines is the unsung guy, the non-scorer who not only does the little things you don't normally focus on at a game - battling on the boards, charged with defending a tough opposing post, scoring when necessary.
The Liberty Lake athlete is also the Associated Student Body president, although he plays down his role, saying that he's a figurehead. It's the vice president who attends the outside-of-school activities. But Daines is active inside the school.
A friend talked him into taking a leadership class. Later in the year, the same friend talked him into running for student body president.
"It ended up working out," Daines said.
He helps plan Stinky Sneaker activities prior to playing in the rivalry game against University. He is involved with the school's annual food drive and is active in the LDS church.
"I like to stay busy," said Daines, who plans to work for an uncle in Texas prior to going on a two-year Mormon mission, with college to follow.
What if there's a conflict between his school activities and basketball?
"I'd much rather play in the game," Daines said. "To be on the court is more exhilarating."
Like most, he worked his way up through the basketball ranks: YMCA, AAU, freshmen and junior varsity teams before earning a starting spot on varsity with the fourth-place state finishing Bears.
"Last year, I began the season competing with a senior and after a couple of games ended up starting," Daines said, except for a couple of games. "Due to a surprise vacation at Christmas, I missed practice and lost my spot."
He regained it and is one of seven state veteran seniors, led by multi-sport standouts Adam Chamberlain and Beau Byus, back with the chance to return.
Asked to assess CV's chances, Daines noted that with the graduation last year of Austin Rehkow, it will be up to the returnees to replace his scoring. During the summer, he noted that the seven worked together as a team, a fact Sloan took notice of.
"I think if we can stay healthy, we'll be solid," Sloan said.
Along with Daines, point guard Chamberlain and post Byus, A.J. Knudsen returns as the two guard, and Justin Fayant will be one of the best shooters in the Greater Spokane League, Sloan said.
"I'm not as big an offensive threat as Adam and Beau, but I do a little bit of shooting, rebound, get steals and hustle on the defensive side," Daines said.
"On the court, he's one of our top defenders," said Sloan. "He always draws a tough defensive assignment and willingly takes it on. He's a competitor and has gotten a lot better as a shooter."
Don't be fooled; he showed he could score last year. Daines averaged more than six points a game and scored in double figures three times, mainly in CV's more important games.
After winning two straight GSL titles, Daines said the team's first goal will be to "three-peat" before worrying about district, regionals and state.
Last year, Sloan said, he didn't know much about Daines and didn't know what to expect.
"He kind of emerged," he said. "He wanted to play and did whatever it cost to play.
"I don't know if I had expectations of him (then), but I do now."
Advertisement