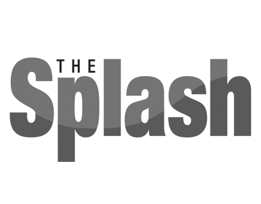 Council decides against property tax increase for 2014
11/20/2013 4:52:43 PM
By Craig Howard
Splash Contributor
As the Liberty Lake City Council prepares to install a budget for the upcoming year, the topic of revenue sources has emerged a time or two.
At Tuesday's meeting, the governing board bypassed one of those sources while looking ahead at the opportunity to increase revenue capacity for a rainy day.
Resolution 13-177 included a healthy discussion over the merits of raising the property tax rate in the city by the margin allowed each year of 1 percent. By the time the debate ended, Council members Josh Beckett, Cris Kaminskas and Lori Olander had voted against the tax hike. Mayor Pro Tem Odin Langford and Council Member Shane Brickner disagreed, but were outnumbered, as Council members Dan Dunne and Keith Kopelson missed the meeting with excused absences.
The 1 percent change would have meant a $3.50 annual increase on a home valued at $200,000 and generated just under $20,000 in 2014 for city coffers. Leaving the rate the same means the city can stow
away the capacity and utilize it at future date.
Beckett, who led the charge against the tax tack-on, said the city is now funding enough "warm and fuzzy projects and should bank the 1 percent capacity for when we need it."
Overall, property tax revenue accounts for $1.88 million annually and comprises 39 percent of the municipal budget.
Langford characterized the vote against the 1 percent shift as little more than window dressing.
"To me, it seems disingenuous," he said. "On one hand, we're spending millions of dollars, on the other hand, we're saying, 'We're going to save you 30 cents a month.'"
The Nov. 19 meeting featured another conversation about taxes that also ended with a vote for the status quo.
Olander, who has been one of the most active critics of the utility tax, raised a motion on Tuesday to decrease the rate for gas and electricity from 3 percent to 1.5 percent. At the council retreat in August, Olander and Beckett voted against maintaining the utility tax revenue at $660,000 for 2014. Kaminskas abstained from that vote, while Langford, Dunne, Kopelson and Brickner cast their support for keeping the revenue intact.
"I cannot honestly tell people that we've done all we can to reduce the utility tax," Olander said on Tuesday.
In her case to lower the rate for gas and electricity, Olander said the city should be able to procure $250,000 from a pair of funds generated through the real estate excise tax to make up for any shortfall. After Beckett gave his second to the motion, Olander asked to remove her motion in order for the city to go over the numbers and return with a budget reflecting the drop in utility tax revenue.
Langford then brought an abrupt halt to the proceedings by arguing that a motion could not be retracted after it has been seconded.
"This conversation is getting old; let's move on," Langford said.
With the motion and second on the floor, the vote to change the rate failed by a count of 3-2, with Olander and Beckett in the minority.
Tuesday's public hearing on the 2014 budget included comments from Thomas McLaughlin, a 30-year resident, who urged council to consider countdown signal lights at city intersections. The lights – utilized widely in downtown Spokane – provide motorists and pedestrians with an illuminated countdown prior to a traffic light turning yellow. McLaughlin said Spokane officials had mentioned a price tag of $90,000 for such lights at 16 intersections.
"I've seen enough accidents on Country Vista," McLaughlin said in his appeal for the devices.
McLaughlin also recommended the city look into the possibility of vintage street lights on Liberty Lake Road similar to those found in Hillyard and Coeur d'Alene. The antique-styled illumination could also include promotional banners advertising community events like the Spokane Symphony in Pavillion Park, McLaughlin said.
City Administrator Katy Allen said the city would like to pursue additional street lighting on roads like Appleway and Mission, as well as solar-powered pedestrian crossings at various intersections around town. City officials will meet with representatives of Vivint Inc. next month to address the company's concerns about improving safety for pedestrians crossing Appleway near Vivint headquarters.
Allen referred to a flashing, illuminated pedestrian crossing near Gonzaga University that she said has drastically improved conditions for those on foot and bike.
"We're talking especially about crosswalks at unsignaled intersections," Allen said. "If something like that works on Hamilton, I think it would work here."
On the money side, street lights run around $1,500 each, with a corresponding $20 monthly energy bill. An order of 50 lights would run the city $75,000, with a $20,000 annual energy bill. Municipal officials will be talking to representatives of the city of Spokane about the cost and installation of the pedestrian lighting.
In other city news:
• A budget amendment will be introduced at the next council meeting on Dec. 3 to address $86,000 in overage costs on the Harvard Road roundabout. The fees were sustained when the construction format changed and additional flagging was required to direct traffic.
• The city is looking at a contract for $9,700 with Spokane County Regional Animal Protection Service for 2014. Last year, the city logged 259 calls to SCRAPS.
• The city will find out this Thursday about a grant application to the state Transportation Improvement Board for proposed improvements on Appleway Avenue. The grant would cover $1.7 million of the project's $2.3 million cost.
• A weather station has been installed at Trailhead at Liberty Lake Golf Course providing detailed information on local temperature, humidity, wind direction and other meteorological data. Current conditions are featured on the city's website at www.libertylakewa.gov.
• The Winter Festival and Tree Lighting will be held on Friday, Dec. 6, from 5:30 to 8:30 p.m., at Liberty Lake City Hall, 22710 E. Country Vista Drive.
• The annual fall leaf pickup, sponsored by the Liberty Lake Sewer and Water District and promoted by the city, generated a record 13,000 bags last Saturday.
Advertisement