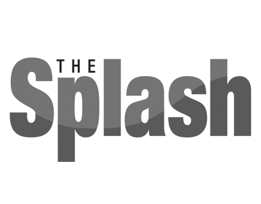 In Biz
10/30/2013 1:19:33 PM
Peterson tabbed to lead Liberty Lake Tire Rama
Josh Peterson took over as manager of the Liberty Lake Tire Rama, 22117 E. Country Vista Drive, in early September.
"It has been my privilege to meet the people of Liberty Lake and the surrounding area," Peterson said. "As the new manager of the store, I want to inform the people of Liberty Lake that along with new management, there is also a more honest, loyal, local business in your area."
Peterson moved to the store from Great Falls, Mont. Based in Montana, Tire Rama has expanded in the past few years, including purchasing Alton's Tire locations in 2008, including the Liberty Lake location.
Twisp announces staff promotions, winter hours
Alex Triplett was recently promoted to head barista at Twisp Cafe and Coffee House, 23505 E. Appleway Ave. Triplett has worked for the cafe since April.
In addition, Ian R. Nelson joined the Twisp crew as a barista Sept. 30. While at a previous job in 2012, Nelson won the Thursday Night Throwdown Inland Northwest contest for latte art.
Twisp recently changed to winter hours, open Monday through Friday 6:30 a.m. to 6 p.m., Saturdays from 7 a.m. to 3 p.m., and closed Sundays.
Jorgensen joins Farmers
Bill Jorgensen became a Liberty Lake- based independent contractor with Farmers Insurance Group office Sept. 1.
His office is housed at the Liberty Lake Portal location of Farmers Insurance District Manager Tracy Niles, 23403 E. Mission Ave., Suite 225.
Jorgensen can be reached at 924-1860 or 991-2396.
Itron unveils new smart gas meter
Itron Inc. of Liberty Lake unveiled its new smart gas meter at the European Utility Week in Amsterdam Oct. 15-17.
Featuring plug-and-play installation, the "Ecora" gas meter is an "all-in-one device with embedded communications and sensors to help utilities streamline operations and reduce costs," according to a company news release.
John L. Scott offices welcome Montgomery
Mark Montgomery , who has more than 12 years real estate experience, joined John L. Scott Real Estate recently, working from the Liberty Lake and Coeur d'Alene offices.
Licensed in Washington and Idaho, he will focus on resale. He previously worked in Coeur d'Alene for Coldwell Banker Schneidmiller Realty and Blackrock Real Estate, as well as Sullivan Homes in Spokane.
Gingras promoted at firm
Scott A. Gingras of Liberty Lake was one of two associates recently promoted to principal by the multidisciplinary regional law firm Winston and Cashatt.
Gingras joined the firm in 2011. His practice focuses on civil litigation, with an emphasis on employment and labor law, personal injury, products liability, medical negligence, insurance law and insurance defense. Gingras is vice president of the employment and labor law section of the Idaho State Bar.
Along with Collette C. Leland, Gingras was recently elected by the firm's board of directors to become principals effective Oct. 1. Winston & Cashatt has offices in Spokane and Coeur d'Alene.
Splash staffers honored
Liberty Lake Splash Graphics Editor Sarah Burk and Editor and Publisher Josh Johnson both won first-place awards in the annual Washington Better Newspaper Contest organized by the Washington Newspaper Publishers Association.
Burk was honored for the best large ad promoting a sale or event among the community newspapers in WNPA's largest two circulation categories (Group III and IV); Johnson's award was for the best business feature story among WNPA newspapers in circulation Group III, those which distribute 5,001 to 12,750 copies.
Advertisement