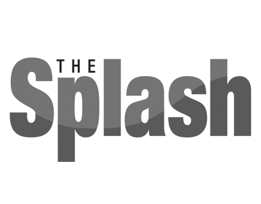 In the November Fountain: Ruefs' passion fueled in part by their appreciation of past
10/30/2013 1:14:21 PM
The Fountain is a special section
about and for Liberty Lake seniors

---
Ruefs' passion fueled in part by their appreciation of past
By Jocelyn Stott
Splash Contributor
Ray and Karen Ruef have built their own local legacy with a tip of the cap to their past. The Ruefs - he is 80, she is 75 and they celebrated 50 years of marriage this year - both have grandparents who came to the country from Europe.
The Ruef name is Swiss. Ray said his family immigrated to the United States in the 1890s. Ruef's grandfather and his two sisters knew their family farm near Bern, Switzerland, would not be able to support them all, so they sold it and bought first-class tickets to New York City to start anew. From there, Ray's relatives began the business of farming again near Silverdale, Wash., raising produce to be hauled into farmers markets like Pike's Place Market in downtown Seattle.
"Where the real farmers sold - not just the touristy ones you see now," said Ray with a chuckle.
Ray didn't inherit the farming business, however. His father worked in the shipyards of Bremerton, and Ray eventually graduated from University of Washington with a degree in business administration and foreign trade.
"I wanted to get into countries that were closed to missionaries, like Afghanistan and the Middle Eastern countries for some reason, and I thought this would get me there," he said.
Instead, Ray was drafted into the military in 1956 and served in Germany in the finance corps despite applying for stints as an Army chaplain, for which he had also trained. As his tour of duty was finishing, Ray said he felt a "burden and a call on my heart to pursue ministry - that's what those earlier tugs were about - slowly building."
So at 24 years old, he began the four-year process of becoming a pastor at Dallas Theological Seminary. After a pastoral internship near Seattle, Ray's first assignment was Liberty Lake Community Church, a journey, he was advised, "would probably only last about three years."
Karen's grandparents were also immigrants, traveling from Norway to North Dakota, whether they began farming near Minot for many of the same reasons: economic opportunity and diminishing prospects for the family farm at home. Karen grew up in Butte and, later, Polson, Mont., the daughter of a small businessman. She attended Seattle Pacific College (now University) and began teaching fourth grade in the Shoreline School District.
Karen met Ray while he was doing an internship at her community church. They soon married. Shortly thereafter, in October 1965, Ray was hired as pastor at Liberty Lake Community Church. The couple made the move east when their oldest daughter, Marilyn, was 6 months old.
Around 1979, Karen began a 24-year career of teaching and developing the Liberty Lake Community Church preschool, the first childcare/early education center in town. Karen said she is particularly blessed to have taught children who are now grown and have their own.
In addition to teaching, she also worked with the Beachcomber Garden Club, which, she says with a laugh, "was started by young women who wanted to beautify public facilities. Now we're all old and we raise funds and support our community in other ways."
After retiring as pastor of Liberty Lake Community Church, Ray later ministered at Deer Park Community Church for five years and spent another 12 at Valley Fourth Memorial Church in Spokane Valley.
Why is all this family history important? Karen says as a young person, she didn't care much about her heritage, but as she grew older she felt that learning where they came from helped her understand her parents and how their values had been shaped by their experiences.
"There was hard work, love of a country that lets you start fresh," Ray said. "They didn't expect anything to be provided, and if they didn't have enough, they just went without."
Karen added her respect for their grandparents' generation: "Imagine what that must have been like to leave everything behind that you know and move somewhere where you don't even know the language."
A passion for history and heritage is part of what has driven Ray and Karen to travel extensively, including trips to re-discover family in Europe. Ray has also organized four trips to Israel and Egypt as well as numerous bus trips for seniors to national parks and monuments in the U. S.
Ray and Karen have visited the Ruef homestead in Switzerland. It's now a duplex, and the land has been divided and developed. Several years ago, Ray, Karen and their three children traveled to Norway to meet distant relatives there.
The history they have witnessed as part of their local community is also a passion. Ray is a founding board member of the Liberty Lake Historical Society.
After nearly 50 years in Liberty Lake, building a church into a community center where children are nurtured and neighbors brought together, the Ruef family legacy may also be looked upon by their grandchildren's children - an example of marriage, community and family that is one for the history books.
FAST FACTS:
RAY AND KAREN RUEF
Married
50 years
Family
Three adult children (Marilyn, Steve and Janice), 10 grandchildren and three great-grandchildren
One thing that has changed for the better during your lifetime
Karen: Children are learning to socialize at a younger age through preschool programs.
Ray: Liberty Lake has developed into a vibrant, flourishing community over the years.
One thing you wish hadn't changed
Neighbors need to connect and take care of each other, rather than living in isolation.
Secret to 50 years of marriage
Karen: Compromise. Care about the other person as much as yourself.
Ray: It's wise to know when to keep your mouth shut!
.........
Value of Civil War letters debatable
'Collecting' column by Larry Cox
King Features Syndicate
Q: I have copies of a series of letters written by my fifth-generation grandfather in Washington County, Ky., to his son in Rushville, Ind. The letters were sent over a period of time from 1851 to 1874 and cover such topics as crop problems and the impact of the Civil War. I am wondering if they have any monetary value or what significance they would be to 19th-century American histories. - Bob, Rancho Cucamonga, Calif.
A: I spoke to several document dealers, who seem to agree that while your letters sound interesting, they would not be worth a great deal of money. For example, one told me that he had just sold a packet of two dozen letters from a Confederate soldier to his family in Mississippi, covering 1862 through the war's end. The collection sold for $750, and I suspect your letters might be worth about that amount.
The significance to the history of Washington County, Ky., however, is another matter. Two sources that might be helpful are the Historical Societies of Kentucky, P.O. Box H, Frankfort, KY 40602; and the Washington County Historical Society, 107 Carolyn Court, Springfield, KY 40069.
Q: I have a six-pack of J.R. Ewing private stock premium beer, which was brewed in San Antonio by the Pearl Brewing Company in 1980. What is the value? - Mary Lou, Albuquerque, N.M.
A: Not much. Both the J.R. Ewing and the Billy Beer from the Jimmy Carter era sell for less than $20 for an unopened six-pack. Both are curiosities, but not very valuable ones.
Write to Larry Cox in care of King Features Weekly Service, P.O. Box 536475, Orlando, FL 32853-6475, or send e-mail to questionsforcox@aol.com. Due to the large volume of mail he receives, Mr. Cox is unable to personally answer all reader questions. Do not send any materials requiring return mail.
Advertisement