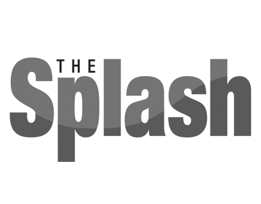 In the November Wave: Mitey Mite Bowl or Bust!
10/30/2013 1:04:04 PM
The Wave is a special section just for kids,
geared toward children in kindergarten through fifth grade

---
Mitey Mite Bowl or Bust!
By Brenna Holland
Wave Contributor
The Liberty Lake Mitey Mite Lions football players like to tackle. They enjoy scoring touchdowns and celebrating their friends' touchdowns.
And they love to win.
The Liberty Lake Mitey Mite Lions are currently undefeated and enjoying a shutout season (meaning no opponent has scored against the team).
Due to this incredible season, the team has been invited to play in the Mitey Mite Bowl, held in conjunction with the Pop Warner Super Bowl, this December in Orlando, Fla.
"It's just humbling," L.T. Young said. "Out of all the teams, we're the ones going."
The excitement among the players was evident as they enthusiastically talked about their upcoming trip to not only play football but enjoy the area.
"I'm looking forward to going to Harry Potter Land and staying in the same suite as my best friend Connor," Colby Hair said.
Team Highlights
Liberty Lake Lions Mitey Mite team members shared some of their best memories from the season so far:


"That time when I almost made the interception." Connor Echelberger
"Having fun and spending time with friends." Aaden 'Taz' Anderson
"Watching my friends get touchdowns." Andrew Sprackman
"Beating the G-Men." Wyatt Curl
"Being with the team and growing." Gage Bucher
"Winning." Connor Andreas
"Making my first touchdown." Garrett Santoro
For more…
To follow the Liberty Lake Mitey Mite Lions, go to
www.facebook.com/LibertyLakeLions
.
For parents interested in supporting the team, here's more information for an upcoming fundraising event:
Nov. 16 | Spaghetti Feed & Silent Auction
5:30 to 9:30 p.m., Newman Lake Grange Hall, 25025 E. Heather, Newman Lake. This fundraiser benefiting the Liberty Lake Lions Mitey Mite Team will include dinner, drinks and live music by The Buck Lopez Band. Tickets for this 21 and older event are available for $20 and can be purchased at the door or at
www.libertylakelions.blogspot.com
. For more: 869-6981
Other players are enthralled by the opportunity to play in a unique location.
"(We get to) Play in Disney World!" Jack Rogers said.
Some of the boys have played together since the Mitey Mite League began in the area. Ben Abshire, who coaches the Liberty Lake Mitey Mite Lions, has loved every moment coaching the boys.
Although the boys on the team are only eight or nine years old, Abshire said they are learning skills that will last them a lifetime.
"Coaching is an opportunity to affect lives," Abshire said. "Football can change kids. The number one job more important than football is to mold young men."
The Mitey Mite Program provides interested boys and girls with the fundamental skills of playing football. The program sponsors good sportsmanship and the chance to play against other boys and girls who are the same age.
Lorie Bucher, who serves as team manager and travel coordinator, is pleased with the coaching and guidance her son and peers have received at such a young age. Bucher and her husband donated pink laces to the team for Breast Cancer Awareness Month in October. All the boys have threaded the vibrant pink shoelaces through their shoes to honor the month.
"The team builds men, not just players," Bucher said.
America Recycles Day
America Recycles Day, celebrated on Nov. 15, is the only nationally-recognized day dedicated to encouraging Americans to recycle and buy recycled goods.

Spokane Regional Solid Waste System will host a variety of activities, including the America Recycles Day annual student poster contest and a recycling day at Mobius Kids. The top 30 finalists of the poster contest will be featured in Riverfront Park Square in downtown Spokane Oct. 28 through Nov. 15.
On Nov. 11 from 11 a.m. to 3 p.m., Mobius Kids Museum will offer fun recycling activities. With paid museum admission, kids can make recycled paper, explore the world of compost and worms, play "Trash Grabbers" by sorting recyclables and non-recyclables, use magnets to test metals and more. For details, go to
www.mobiusspokane.org
.

You could consider adding to the festivities by hosting a recycling lesson or special assembly at your school. If you would like to join the 42,000 Americans who have taken the pledge to recycle more, go to www.americarecyclesday.org. And be sure to not just celebrate on Nov. 15, but do your part to help the earth for the rest of the year as well!
Did you know?

Check out these fun facts about recycling:
• A variety of different materials can be recycled including paper, plastic, glass, metal, textiles and even electronics.
• Powerful magnets sort through metals at the recycling plant.
• Glass recycling is usually separated into colors because glass keeps its color after recycling.
• A glass bottle can take 40 centuries to be broken down if not recycled.
• When a tree is cut down, only a quarter of it will actually be turned into paper.
• The first year that more paper was recycled in the U.S. than dumped into landfills was 1993.
• If Americans recycled all their newspaper, that would translate into 250 million trees a year.
The art of upcycling
Brenna Holland
Upcycling is the act of using old or discarded materials to create objects of higher quality or usefulness. Upcycling can also mean using common objects to create new items with a different purpose. It's reducing, reusing and recycling with a fun twist!
Old mason jars is one example of how an item can be upcycled and repurposed. Here are a few ideas:
• Paint the jars to store crayons in a new creative way. Match certain hues with the correctly painted jar-you'll never have to worry about losing an essential crayon color again!
• Print letters of different fonts or select some cool images to insert into upside down jars to create a lovely message for all to see.
• Create your own terrarium and bring the outdoors indoors for colder months.
• Store your Legos in decorated mason jars, and there will be no more stepping on painful Lego pieces! You can even paint the jars to resemble a Lego man's yellow head.
Here is some further inspiration for creative crafts involving upcycling:
• The simplest craft that incorporates upcycling is some old-fashioned finger painting. Use an old cardboard box as a canvas, and have fun getting messy!
Advertisement