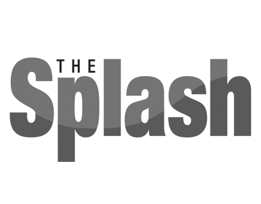 SVFD examines site options for new LL fire station
10/30/2013 11:44:28 AM
By Craig Howard
Splash Contributor
Liberty Lake's plans to create a pedestrian-friendly, tree-lined Country Vista Drive are causing the Spokane Valley Fire Department to rethink building a fire station on a long-proposed site.
The department owns a vacant parcel at 22010 E. Country Vista that is now little more than brush and weeds. It has planned to build a new station there to better serve the north and south sides of the freeway for improved fire protection in the fast-growing community, Deputy Chief Larry Rider said.
The city's capital facilities plan for 2013-18, however, has put a kink in that proposal.
The capital facilities plan calls for boulevards, curbs, landscaping and other pedestrian-friendly amenities on Country Vista and Appleway. But a tree-centered turn lane on Country Vista near a fire station could present issues for emergency vehicles headed to and from calls. The city's development code also dictates a building's width, which could be problematic for the proposed station.
"We still think this is the right area for us," said Rider, adding that he respects the city's desire for a "walkable" community. "We're not trying to interfere with the city's development concepts; we just know that would be trouble if we were trying to get on and off the street."
Both city and fire officials emphasized the need to work together to either make the Country Vista site amenable to a fire station - or to find an alternate location. SVFD is discussing backup plans on half-a-dozen sites in case the current parcel does not pan out.
Rider speculates that the department will emerge with a final decision on the site by the end of the year.
Liberty Lake City Administrator Katy Allen expressed confidence that the two sides could work together on a compromise that puts safety first.
"I can tell you that we're more than willing to work with them," she said. "I think their concern is to have full access at that property. Whatever changes we design on Country Vista will incorporate the fire district's needs."
Rider said the new Liberty Lake station would require an apparatus bay at least 54 feet long. The city's development code specifies that 25 percent of a building's width must be within 25 feet of the street.
Rider said the department has identified six alternative sites in Liberty Lake where they could build, including four plots along Country Vista not far from the current property. The remaining two are located along Appleway, one in an industrial area and another on the 6.4 acres owned by the city that could become the future home of a town square park.
The existing SVFD station in Liberty Lake was built in 1997 and is located at 2218 N. Harvard Road, a half mile away from the Country Vista site. The department is planning to move that station to the Country Vista property in combination with the construction of another station at Barker and Euclid. The Barker station and the Country Vista site would be three miles apart, providing balanced coverage for a growing community. Rider said the emergence of an area like the River District is the primary reason the department is expanding its current cadre of 10 stations.
SVFD purchased the Country Vista land, which encompasses 58,370 square feet, for $317,862. Rider said SVFD began taking a proactive approach to acquiring land for facilities in 2003. The three-acre site at Barker and Euclid was purchased from Avista for $230,000 in 2007.
"You have to be ready with the land," Rider said. "It takes a year to build a station."
Liberty Lake Mayor Steve Peterson, who recently attended a three-day strategic conference sponsored by SVFD, says he has been impressed with the department's "strategy in moving forward to respond to the needs of the community."
When it comes to the prospect of a new station, Peterson said the city will listen to SVFD.
"We'll work with them to make sure they have the access they need," he said.
Advertisement