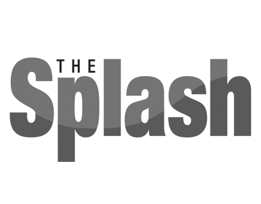 Letters to the Editor
9/26/2013 4:34:08 PM
FOPP successful thanks to community's support
On behalf of Friends of Pavillion Park, I would like to thank the Liberty Lake and surrounding communities for their great support of our 2013 movies, concerts and Montana Shakespeare Company play.
2013 was by far the best attended summer of events we have ever had. From the Fourth of July bands Six Foot Swing and Tuxedo Junction, to the Robert Cray blues concert, Montana Shakespeare in the Park's "Henry V," and ending with the Spokane Symphony on Labor Day weekend, we continued to greet larger crowds.
Support from The Liberty Lake Splash, city of Liberty Lake administration, Liberty Lake Parks Department, Liberty Lake Kiwanis, Greenstone Homes and Neighborhoods and Mormon church - for allowing use of their church parking lot for parking overflow - all helped make the summer of 2013 such a successful year. Additional support from the Liberty Lake Police, Spokane Valley Fire Department and SCOPE assured the events were safe for everyone.
In order to bring you a successful 2014, FOPP depends on donations, sponsorships, ads in the Holiday Ball program and Ball attendance at the Davenport Hotel on Dec. 7, with its silent and live auctions. Prices to the Holiday Ball have been reduced to $75 per person, making ticket sales more affordable.
If you are interested in becoming a FOPP board member, volunteering to help with our summer concerts or helping out with the Holiday Ball, we would appreciate hearing from you. Additional information can be found at
www.pavillionpark.org
or by e-mailing
bschneidmiller@pavillionpark.org
. Thanks to all!
Bob Schneidmiller
FOPP President
RIM Ride's third year a success
The Liberty Lake Centennial Rotary Club would like to thank everyone who participated in the third annual Rotary in Motion (RIM) Ride. We especially would like to thank all of the volunteers for their help and support to make this event a success.
Volunteers included the Christian Motorcycle Club, The Bike Hub, Nancy and Sam Brubaker and all of our Rotarians. Momentum Ink printed our very cool long sleeve T-shirts. Liberty Lake Quiznos' sandwiches were enjoyed by everyone. We appreciate the support from our major sponsors, including Washington Trust Bank, Greenstone, Meadowwood Technology Campus, Safeway, Liberty Closing & Escrow, Vista Window Cleaning, Mountain Dog Sign Company, The Kitchen Engine and State Farm.
This year's RIM ride was held on Sunday, Sept. 15. The Liberty Lake Rotary Club was thrilled to have 347 riders participate this year! The riders had a choice of participating in the 5-mile family ride, 15, 25, 50 or 100 mile routes. Each route had supported rest stops with great snacks, some of which were donated by Safeway. We had 52 riders complete the 100-mile challenge ride, and 109 riders complete the 50-mile scenic ride around Hauser and Newman lakes.
The proceeds from this year's ride will benefit the Liberty Lake Rotary Club, including various projects in our local Liberty Lake community.
Mark your calendar for the fourth annual Rotary in Motion (RIM) Ride: Sunday, Sept. 14, 2014.
Mandy Desgrosellier
RIM Ride Organizer
Liberty Lake Centennial Rotary
Thanks for filling the boot
On behalf of Spokane Valley Firefighter's Local 876, I would like to thank all the residents of Liberty Lake for their generosity during Fill the Boot on Sept. 14.
For the second year in a row, Local 876 has been in the streets of Liberty Lake to raise money for local children battling muscular dystrophy. Donations received on the 14th reached more than $6,800 dollars. One hundred percent of that money will go to the Muscular Dystrophy Association to help these local children in the fight for their lives. The citizens of Liberty Lake and everyone who donated to Fill the Boot are greatly appreciated. I would also like to thank Albertsons, Pizza Hut and Jimmy Johns for their food donations.
The firefighters of Local 876 always enjoy hitting the streets for a good cause as well as being able to see and meet the members of the community in which they serve. Thank you, Liberty Lake, for your generosity and hospitality!
Nick Zambryski
Firefighter, Spokane Valley Fire Department
Advertisement