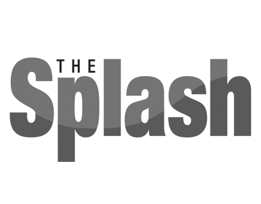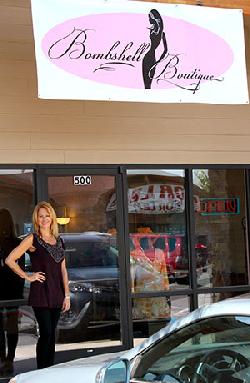 Splash photo by Valerie Putnam

Amber Doyle stands outside of Bombshell Boutique, the new store she moved from its launching ground in Millwood.


Boutique blooms out of personal challenges
9/26/2013 2:59:01 PM
By Valerie Putnam
Splash Contributor
What started out as a necessity for her health became the catalyst for Amber Doyle's new Liberty Lake business, Bombshell Boutique.
"What woman doesn't want to feel pretty," Doyle said of her business' name. "Every woman should feel like a 'bombshell.'"
The stylish 1,400-square-foot shop entices customers with natural skin care products made by Doyle, locally hand-crafted jewelry, art and repurposed furniture as well as comfortable, stylish clothing and accessories.
"I didn't have good visibility where I was at," Doyle said of moving her business from Millwood to Liberty Lake in August. "As I was expanding and adding more clothes, I need the visibility and parking - a more retail environment."
Doyle didn't set out to open her own boutique. Her store is the result of her own personal struggles with a severe allergic reaction to chemicals found in skin care products as well as her victory as an ovarian cancer survivor.
"My eyes started swelling shut," Doyle said about experiencing allergic reactions four years ago. "I would try to find organic or natural products to avoid that, but they would still have the same preservatives in it. The industry is completely unregulated."
Researching natural ingredients and essential oils online, Doyle began to learn what worked together.
"I was a kitchen chemist for a long time," Doyle said, adding with a laugh that, "I got my degree by Google. I found things targeted for different things like hair, nails and skin. It probably took a year of research to develop my face serum."
Originally developing products for her own personal use, Doyle later started giving them as gifts.
"I was having success with (my makeup products), so I started giving them away as gifts to my friends and family," Doyle said. "I got a real good response from it."
What: Store offering quality clothing, hand crafted accessories, organic skin care and home decor
Address: 21950 E. Country Vista Drive, Suite 500
Hours: 10:30 a.m. to 5:30 p.m. Tuesday through Friday; 11 a.m. to 5 p.m. Saturday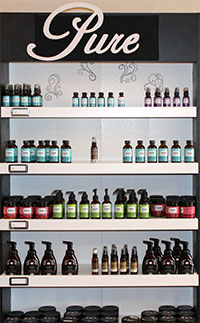 ABOUT THE SKIN CARE PRODUCTS: Zaki Organics can be purchased in store or online at Zakiorganic.com. Products range in price from $3 for a lip balm to $40 for a 2-ounce jar of face serum.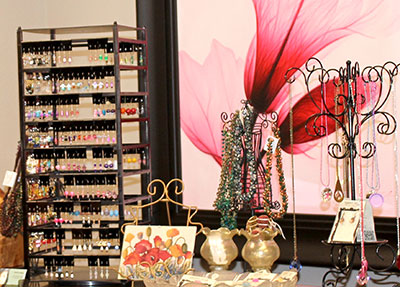 JEWELRY FOR A CAUSE: Owner Amber Doyle's 13-year-old daughter, Madisyn, makes jewelry for the store and donates 15 percent of her earnings to the Humane Society. A pair of ear rings sell for $5.

Receiving positive feedback, she began producing larger quantities and selling items at local events, farmer markets and out of her home.
Doyle's products include eye makeup remover, face wash, toners, hair serum, body oil and body frostings as well as hand sanitizers and air cleaners. She stated the ingredients in her face serum have anti-aging and moisturizing properties. Some of her younger customers have found it helps with acne control.
"I keep my ingredient list real simple," Doyle said. "Because I think if you have a small bottle with 25 or 30 ingredients in it, you're only getting a small amount of each one, and that can't be beneficial."
The skin care line is named Zaki Organics. Zaki is Arabic for pure, and one of Doyle's favorite ingredients is Argon Oil because of its rejuvenating affects on the skin.
"Argon oil only comes from Morocco, where they predominately speak Arabic," Doyle said.
Doyle said that during her research she discovered the ingredients in traditional skin care products are linked to severe adverse effects, such as cancer and birth defects. As a cancer survivor, this information had a profound impact on Doyle.
"Allergies were just the top of the iceberg," Doyle said. "When I had cancer, I started reading that parabens are found in 98 percent of breast tumor tissue. They act like synthetic estrogen in your body."
According to Doyle, parabens are a chemical found in personal care products such as shampoo, deodorant and cosmetics.
Following her 2011 battle with cancer, Doyle became more vigilant about educating other women about the harmful ingredients in traditional skin care products. On her website, www.zakiorganic.com, Doyle has a list of 30 ingredients she calls "dirty words."
Doyle regularly introduces new products, such as her new baby line and mineral make-up.
"I'm always working on stuff and figuring out what I can put together next," Doyle said. "I've got blush and eye shadow in the works."
Due to the complexity of developing mascara and nail care products, Doyle researched and found a company that sells a safe line of merchandise. She hopes to have both in the store by the end of September.
In spring 2012, she began looking for a permanent location to sell her skin care products and ended up in a small Millwood Boutique that sold women's clothing and accessories.
In December, the woman sharing the space decided to vacate, leaving Doyle 600 square feet to fill.
"I had a small panic attack for a little bit thinking, 'What am I going to do?'" Doyle said. "I have half of a vacant store and skin care products don't take up a lot of room."
With customers repeatedly coming into the store looking for clothing, it seemed a natural way for Doyle to expand her inventory.
"I started out on a very small scale," Doyle said of the Millwood store. "Mostly accessories at the time, jewelry and purses. I started adding in the yoga pants because there was a yoga studio around the corner and baseball caps with bling."
With room to expand at her Liberty Lake location, Doyle sells a variety of clothing, including yoga pants, jeans, dresses and tops.
"I have pieces that can be dressed up or dressed down," Doyle said. "I look for clothing that has a flattering fit."
Doyle's boutique also features the talents of her family. Her daughter, Madisyn, age 13, makes jewelry and donates a percentage to the Humane Society. The artwork and stationery items are done by her mother, Peggy Wilson.
"The great thing about Boutique shopping," Doyle said, "is that you're not going to see it on everyone in Spokane."
Advertisement