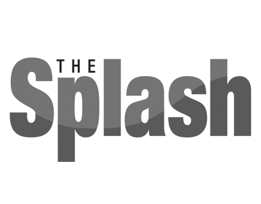 Community Briefs
9/26/2013 2:01:11 PM
LL teen named ambassador
Katy Dolan, 17, of Liberty Lake was chosen to serve as a National Child Awareness Month Youth Ambassador, YSA (Youth Service America) and Festival of Children Foundation announced in September.
Dolan is one of 51 Youth Ambassadors selected from a nationwide pool. She will receive funding and training to lead an initiative to make music education more accessible for underserved youth.
In September, Dolan traveled to Washington, D.C., for leadership training and meetings with state officials. The training and funding support her work with her nonprofit, LETEM Play, which distributes musical instruments to low-income children, teaches music clinics at schools and youth programs and makes speeches to promote music education in the community.
Now in its sixth year, National Child Awareness Month is a program spearheaded by Festival of Children Foundation to raise awareness about issues affecting children and encourage the nation's youth to take action.
Dolan is a senior at Central Valley High School. She plays flute, piano and dabbles in a few other instruments; she also serves as the senior drum major for CV's award-winning marching band. Dolan also maintains a 4.0 GPA in AP classes, plays soccer, and was named a 2013 Build-a-Bear Huggable Hero for her work with LETEM Play. She plans to study medicine at Yale or Stanford University in 2014.
Art Society exhibit at library
During the month of October, the Liberty Lake Art Society will be holding its annual Art Exhibit at the Liberty Lake Municipal Library, 23123 E. Mission.
Local artists will be showing their paintings and other artwork in watercolor, oil, acrylic, digital photograms, mixed media portraits and mixed media collages. First, second, third and honorable mentions awards will be selected by the public, who can vote throughout the month.
A reception will be held for artists and the public from 6 to 8 p.m. Oct. 16.
Participating artists include Karin Redmond, Ann Dame, JoAnn Jenkins, Tanya Smith, Annette Carter, Dona Lettelleir and Sandy Sherrill.
"Art is a fulfilling experience and a great medicine for the soul," Sherrill said. "It has a calming effect on me."
To join the Liberty Lake Art Society or for more information, contact Cathy Bird at 924-2993 or cathybird@comcast.net.
Meals on Wheels volunteers sought
An unprecedented increase in requests for deliveries at Greater Spokane County Meals on Wheels has left the agency in need of volunteers to deliver the food to seniors in its service area, which includes Liberty Lake and Spokane Valley.
"In the last two weeks, there's been about 60 additional requests," Executive Director Pam Almeida reported in an email Sept. 24. "We don't want to turn anyone down, but our lack of drivers is a very serious problem right now."
Those who volunteer are asked to provide only about two hours of service one day per week. A background check, reliable car and a desire to help seniors receive a healthy nutritious meal are required. For more or to volunteer, call Holly at 924-6976.
Winner of Eye on Liberty Lake announced
Megan Gunther Stevenart correctly identified all 12 photos in the Eye on Liberty Lake contest in the September issue of The Splash. She said her children helped her with the contest, so for the $20 gift certificate she earned as a prize, she chose Just Chillin'.
Send Liberty Lake-related community items to editor@libertylakesplash.com. Calendar items may be sent to calendar@libertylakesplash.com and photos may be submitted to photos@libertylakesplash.com. Submissions are requested by the 15th of each month in order to be considered for the following month's issue.
Advertisement