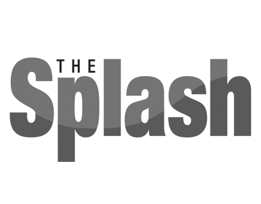 Looming challenges for charity
9/26/2013 12:42:45 PM
By Josh Johnson
Splash Staff Writer
Spokane Valley Partners, the main social service agency serving the Greater Spokane Valley, including Liberty Lake, is looking to stem the loss of a major revenue stream at a time when demand for its services is anything but declining.
By Nov. 1, the WIC nutrition program is moving out of the Spokane Valley Partners complex at 10814 E. Broadway Ave., taking its monthly rent to a renovated location at the corner of Pines and Broadway.
Spokane Valley Partners Emergency Services Manager David Stone said the move doesn't just leave a financial gap, but also a gap in the "service clustering" available on the campus. For that reason, Stone said the organization is seeking another nonprofit tenant to not just fill the monetary void, but to continue to provide one-stop services for low-income and disadvantaged families in the greater Spokane Valley area.
Stone said the loss of the rental income is likely to impact the staff and services of the lean organization, where 92 cents of every donated dollar already goes to programs and services - not overhead and administration costs.
"The sad thing is, after speaking of all these things (we do), the cuts wouldn't be to just staff, but to additional programs," Stone said. "That may mean we would serve less and do less."
"Less" hasn't been part of the Spokane Valley Partners since the economy turned in 2008. Spokane Valley Partners CEO Ken Briggs said that in June, July and August of 2013, the organization's food bank served more than 9,100 individuals, a number "about flat" from the same period in 2012.
NEW FACES IN ROLES AT SPOKANE VALLEY PARTNERS
New to the Spokane Valley Partners team in 2013 are Jennifer Schlenske as development director and Cheryl Ward as food program coordinator. David Stone added the emergency services manager role to his office manager duties.

SCHLENSKE

WARD

STONE
"So, while the economic outlook has improved, the numbers of those accessing our services has remained level," Briggs said.
Along with the food and clothing banks, Spokane Valley Partners provides emergency services, information, education and assistance to the low-income population, as well as helping clients access other community services.
Briggs noted an increasing number of Liberty Lake residents have utilized Spokane Valley Partners since the economic slump began in 2008, citing many two-income families where one spouse loses a job as an example of the type of new clients seen.
"We now see many working families and two-parent homes that have had one parent (or both) lose a job," he said. "While they have been able to retain their home and some semblance of standard of living, they have had to access social services for assistance in areas such as feeding their family."
Spokane Valley Partners Development Director Jennifer Schlenske said many of the organization's services are growing, such as the Food for Thought backpack program (founded by Spokane Valley Partners board member and Liberty Lake resident Pat Dockrey) and a new Community Garden, where more than 1,000 pounds of corn, eggplant, beans, carrots, tomatoes, peppers, squash, cucumbers and more have been donated to the food bank to share with clients. She noted existing programs are also improving, noting in particular efficiencies gained in the food bank under new coordinator Cheryl Ward.
"We'd hate to see anything we're doing go backwards," Stone said. "... But we can't create tenants out of the thin blue sky, so we really need to add to our family in order to be able to continue to grow."
For more information about becoming a tenant at Spokane Valley Partners or about any of the programs or services offered, call 927-1153 or visit
www.svpart.org
.
Advertisement