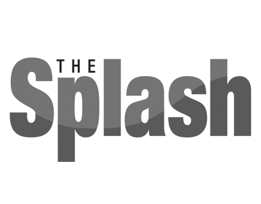 Remembering what respect is (and isn't)
8/29/2013 12:15:47 PM
By Sheriff Ozzie Knezovich
Splash Guest Column
It is a real honor to have been asked to write about the PACE trait for the month of September. I have great respect for PACE and its mission of education to not just students, but for the whole community about the importance of having a strong character and the traits that build character.
The trait for September is respect. Respect is defined as: "To hold someone or something in high esteem, regard or honor. To admire, appreciate or esteem qualities, abilities, skills, traits or character possessed by another."
An important concept associated with the word respect is that respect has to be earned. It is not something that should be given lightly. There are those in history who earned the right to be respected - George Washington, Abraham Lincoln and Dr. Martin Luther King Jr., to name a few. These were men of great character. They were willing to sacrifice everything, including their lives, to stand for the freedoms and rights of others. President Lincoln and Dr. King paid with their lives for what they believed to be right. They believed that all people have the right to be free and to live their lives free from fear.
The one thing that respect is not is fear. Many mistake being feared as being respected. I cannot count the number of times I have heard someone demand or threaten that another person "show them respect" or, "You will respect me!" Respect does not work that way. A person cannot force another to truly respect them out of fear. If they try, the best they can expect is that the person will comply with their demands out of fear. At worst, they can expect to be held in complete contempt and hatred.
One last thought about respect. Why do we give it? Do we give it because of a person's skill on the football field, because they are a good actor or singer or because they have really tried to make someone's life better? Did they earn our respect because they took a stand for that which is right, even if it means it may cause them to be ridiculed by others?
As you go about your first month of school this year, or for us adults in our busy lives, let's consider what respect really means to us. Are we giving our respect to those who are really trying to make a difference in the lives of others?
Ozzie Knezovich was appointed sheriff of Spokane County on April 11, 2006. He was first elected to the position that fall and is currently serving his second term. The 20-year law enforcement professional serves on local boards including the United Way, Daybreak Youth Services, The Salvation Army and Frontier Behavioral Health. He wrote this column as part of a series celebrating the PACE (Partners Advancing Character Education) trait of the month.
Advertisement