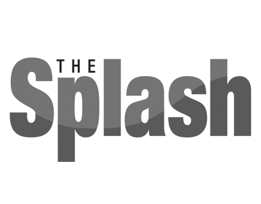 Council votes to formalize priorities for 2014
8/21/2013 2:11:27 PM
By Craig Howard
Splash Contributor
It's official – the Liberty Lake City Council will not retreat from a list of established priorities for 2014.
While extended gatherings of the city's governing board have been part of the municipal calendar going back to the early years after incorporation, council retreats have typically not been followed by a formal motion formalizing the discussion and corresponding goals.
That changed on Tuesday night.
In a unanimous vote, the City Council passed a resolution confirming the top three topics of emphasis for next year based on the retreat that took place on Aug. 11. The trio includes: Finalizing a plan for the eastern portion of the Liberty Lake Ball Fields; identifying a strategy to develop two acres in the center of town set aside for a town square and, finally, facilitating funds for a street maintenance program based largely on utility tax revenue.
The street maintenance conversation will also include an evaluation of options to shift the percentage of tax now charged for various utilities.
"If we don't formalize this by resolution, it just becomes part of the minutes," said City Administrator Katy Allen when giving her reasons for putting the priorities up for a vote. "This is about what we want to work on as we put together a budget for next year."
Before the vote was called, several council members emphasized that the resolution would not include official decisions on funding let alone moving forward with any project – or, in the words of Council Member Dan Dunne, "this is not shoveling dirt."
"There are still some concerns," said Council Member Cris Kaminskas. "This is just about getting the information."
Council Member Keith Kopelson went one step further, proposing that a separate workshop discussion be held to address potential changes to the utility tax. His colleagues agreed, voting to include an amendment on the workshop, now scheduled for Sept. 10.
Mayor Pro Tem Odin Langford said he, for one, will need more details on expenditures related to the town square project that could include everything from basic upgrades like a parking lot and street improvements to amenities such as an amphitheater and decorative fountain.
"I won't be in favor of moving forward on the two acres until we know what's going to be there in the future," Langford said.
On the street maintenance front, the city has targeted a budget of $815,000 for next year, with $662,000 generated through the utility tax. Allen recommended that council use the baseline of $662,000 when deliberating on potential shifts to the percentage collected from cable, gas, garbage, phone and electric bills – all currently taxed at a rate of 3 percent.
There has been talk of reducing the percentage on gas and electric, based largely on feedback from the local business community – although on Tuesday night, Langford urged council to proceed with caution, saying he would be opposed "to assigning an extra burden on everyday citizens in favor of one or two businesses."
Allen said the average Liberty Lake home currently pays around $100 in utility taxes each year. Council Member Lori Olander pointed out that the growth of the city – the official population now stands at 8,190 – translates into a broader tax base and added rationale to decrease the rate.
"What we really want to do is scrutinize the utility tax based on growth and see if we can get close to the $662,000 with some kind of percentage change," Allen said.
In her city administrator report, Allen provided an update on a slew of capital projects starting with construction on the Sprague Trail which is now under way. The latest addition to the city's renowned trails system is scheduled to be completed by Sept. 1 with a dedication ceremony slated for Sept. 7.
Upgrades to a pair of well-traveled roads – Valleyway and Mission – have also begun, with paving set for the week of Aug. 26. The application of lane stripes and cleanup of the project will take place the week of Sept. 1.
Work on the much anticipated Harvard Road roundabout began last Friday with a target completion date of Nov. 1. Allen said crews will be on site six days a week, from 6 a.m. to 6 p.m. On Monday, representatives of the business community affected by the roundabout project met with city officials to discuss methods of minimizing the impact on customer traffic. The city plans to put up a variable message sign on Mission letting motorists know that businesses in the area are open.
Prep work has also begun for the Fallen Heroes Circuit Course at Rocky Hill Park with installation of exercise equipment anticipated by Labor Day. The feature will honor military veterans and eventually have a presence at several sites throughout Liberty Lake.
In other city news:
• The council meeting originally scheduled for Sept. 3 has been cancelled due to a light agenda and proximity to Labor Day. Council will meet instead on Sept. 10 for a workshop discussion on the utility tax. Awarding of the contract for the western development of the Liberty Lake Ball Fields – originally scheduled for Sept. 3 – may also be included on the Sept. 10 agenda, depending on the status of the bid process. Despite the delay, Allen said construction on the two baseball diamonds and accompanying features will begin this year.
• Andrew Finneman addressed council during the public comments portion of Tuesday's meeting, expressing concern over stray golf balls from the first tee at the Trailhead at Liberty Lake Golf Course. Finneman said he was nearly struck by a golf ball earlier this month when walking down the trail between the course and Liberty Lake Road. He recommended that the city consider raising the height of the fence to protect against potential incidents.
• Allen related that Arlene Fisher, former Liberty Lake city clerk and finance director, was honored with the prestigious "Award of Excellence" by the Association of Washington Cities this month. Fisher currently works as city administrator in Cheney.
Advertisement