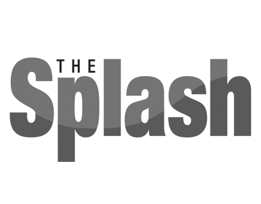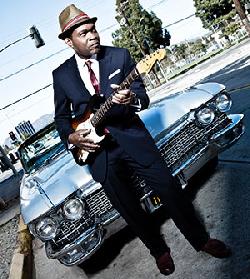 Promotional image

Robert Cray's 16th album, "Nothin But Love," released Aug. 27, 2012. The blues guitarist will play a free concert at Pavillion Park Aug. 17.


Robert Cray bringing blues to town Aug. 17
7/31/2013 2:19:46 PM
By Brenna Holland
Splash Contributor
Liberty Lake is about to sing the blues.
Robert Cray, a five-time Grammy Award winner and world-traveling blues guitarist, will be coming to the Pavillion Park stage at 7 p.m. Aug. 17. The concert is part of the 16th annual Summer Festival Series organized by Friends of Pavillion Park.
Cray is considered to be among the greatest guitarists of his generation. The musician has performed with a variety of talents, including Eric Clapton, Bonnie Raitt, and John Lee Hooker.
Cray picked up the guitar and discovered his passion during his teenage years.
"My dad was in the army, so we moved around quite a bit," he said in a press release (Cray was touring overseas and unable to grant The Splash an interview). "I had a lot of time and the guitar became my friend. Also, when I first picked up a guitar, The Beatles were just out, and that's why I got one. That's why a lot of kids got guitars. The whole atmosphere of that time was, 'Hey, I learnt this.' 'Well, let me show you this…' So that's what sparked my interest, and it never really went away."
When asked his musical inspirations, Cray cited Jimi Hendrix, Buddy Guy and B.B. King.
Upon moving to Eugene, Ore., in his early twenties, Cray formed The Robert Cray Band. During this time, Cray was featured in "National Lampoon's Animal House" as the bass player for the Otis Day and the Knights Band that played during the now famous toga party scene.
In 1982, Cray was signed to Mercury Records. His fourth studio album, "Strong Persuader," debuted in 1986 and garnered him a Grammy and national recognition.
"I guess Strong Persuader just captured a good spirit and energy," Cray reflects. "People are still calling out for some of those songs at shows. It gave us a good springboard. I guess it was the songs, but it was also the era, because radio and MTV gave us a foothold, and we had videos out too."
Rolling Stone magazine praised Cray in April 2011 as the musician who reinvented the blues with his "distinct razor sharp guitar playing" that "introduced a new generation of rock fans to the language and form of the blues."
Cray then began to open for Eric Clapton, one of his good friends, and began to play even more gigs as a solo artist.
In 2011, Robert Cray was inducted into the Blues Hall of Fame. He is one of the youngest living musicians to hold such a prestigious honor.
Despite being inducted into the prestigious Blues Hall of Fame, Cray shows no signs of slowing down. Last year, he released his 16th album, "Nothin But Love." His current tour has taken him from Finland to Vancouver, B.C.
Cray has been spreading the blues throughout the world with catchy tunes such as "Chicken in the Kitchen" and "That's What Keeps Me Rocking."
Cray is humbly aware that his success is due to his strong and loyal fan base.
"We have been very lucky," he said. "With music becoming mostly digital in recent years and artists not selling the same number of physical records, we're afforded the luxury of having a great loyal and amazing fan base around the world, allowing a band like ours to continue to work."
The concert is free, and audience members are encouraged to bring blankets, food and low-back chairs to enjoy the music.
"Liberty Lake is a very neat community," FOPP President Bob Schneidmiller said of bringing in international acts like Robert Cray. "What we're doing here tries to enhance that."
Advertisement