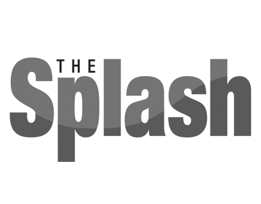 Book Review
7/31/2013 12:00:27 PM
Liberty Lake Municipal Library

Seattle author Timothy Egan has received many awards throughout his career. He contributed to a Pulitzer-Prize winning 2001 series on race for The New York Times. His history of the Dust Bowl, "The Worst Hard Time," won the National Book Award in 2006. Now his latest work, a biography of photographer Edward Curtis called "Short Nights of the Shadow Catcher," has been awarded the Carnegie Medal for Excellence by the American Library Association. A committee of library professionals chose Egan from among 50 titles published last year and announced the winner at the ALA's annual conference in June.
Curtis lived, according to Egan, an "epic life." Born in Wisconsin to a sickly and destitute Civil War chaplain, father and son moved to the Seattle area in the 1880s for a fresh start. His father died shortly after the family joined them out west, and Curtis struck out on his own as a true American individual. Curtis' photography married advancing technology with the industriousness of the frontier, and his career offered an example of the burgeoning American Century in miniature. As a portrait photographer, he gained the attention of Seattle society, but his interest in documenting the vanishing native peoples became his true life's work, beginning with the aged daughter of Chief Seattle, Princess Angeline.
With the endorsements of naturalist Bird Grinnell and President Roosevelt, Curtis secured the support of capitalist titan J.P. Morgan, and spent almost 30 years learning from and photographing American Indians. The 20 volumes of The North American Indian, released between 1907 and 1930, were received with increasing disinterest, yet remain a peerless record of the ascendancy of the new American people seen through the decline of the old. In Egan's hands, the story the images tell is rivaled only by the story of their making.
Daniel Pringle is adult services and reference librarian at the Liberty Lake Municipal Library.
Advertisement