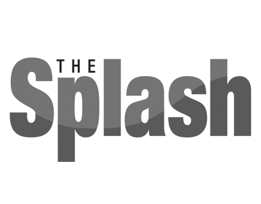 Be purposeful about extending gratitude
7/31/2013 10:20:48 AM
Splash Guest Column

Brian Tracy said it so well: "Develop an attitude of gratitude, and give thanks for everything that happens to you, knowing that every step forward is a step toward achieving something bigger and better than your current situation."
As a boy, my "current situation" was on the east side of London during World War II. Even my school was bombed; fortunately for us, it was at 5:30 a.m. We witnessed overhead dog fights as Spitfire fighter planes shot down Nazi V-1 rockets. Today, I am still full of gratitude for all the GIs who came through our village on their way to France to fight for freedom.
As an immigrant, I'm thankful for a Scottish employer, John Fergusson, who loaned me the money to come to the United States to continue my education. Imagine that! Loaning someone money to buy a one-way ticket to another continent. And I'm thankful to Dennis Ogle, a grocery store manager in Kansas City, who provided my first job within 12 hours of being in this country.
The attitude of gratitude - and the list goes on and on!
Thanks + Action = Gratitude. It's something we do. This month, show an attitude of gratitude once a day. It'll make your day, and others will be grateful to you.
Lost at sea, in the dark, and alone




Round my neck was a heavy millstone.




You threw a lifeline




And it came just in time




To face issues I'd tried to postpone.
As I celebrated my 76th birthday last month, I am so grateful that I have a church and community that still provides the opportunity to serve others.
So, this month, make a list, a list of people.
Ian Robertson is pastor of Central United Methodist Church in Spokane, executive director of Shalom Ministries, and founder of Change for the Better Spokane. He received "Community Caring" and "Citizen of the Year" awards from the Greater Spokane Valley Chamber of Commerce. The focus of his present ministry is providing skills training and creating jobs for the homeless and disadvantaged. He wrote this column as part of a series highlighting the PACE (Partners Advancing Character Education) trait of the month. The trait for August is gratitude.
Advertisement