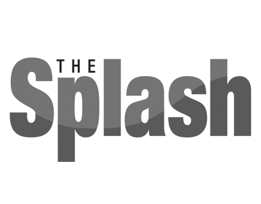 Library to celebrate 10th anniversary
6/26/2013 3:09:03 PM
By Brenna Holland
Splash Contributor
In honor of the Liberty Lake Municipal Library's 10th anniversary, a celebration will be held at 1 p.m. July 13 at the library, 23123 E. Mission Ave.
Among the festivities will be the long-awaited unveiling of the library supporter's mural by the Liberty Lake Municipal Library Foundation. The official "opening" of the library's restyled entryway will also be celebrated.
Among the speakers at the event will be Liberty Lake Mayor Steve Peterson; Pamela Mogen, director of library services; Randy Long, president of Library Foundation Board.
The Liberty Lake Municipal Library actually received its start before it was an official independent library. A Library Community Council was created in 2001, and the idea received a boost when the library moved into Greenstone-donated space at 1421 N. Meadowwood Lane. Two years later in 2003, the City Council voted to form an independent municipal library.
In March 2009, the library moved to its current location at 23123 E. Mission Ave. The Liberty Lake Municipal Library Foundation began its first fundraiser in 2011 to commission the tile mural that will be revealed at the July 13 celebration.
Last year, the library made strides in offering patrons access to a greater collection of titles by joining the CIN, a network of libraries mostly in North Idaho. The library also finalized an agreement with the Spokane County Library District for reciprocal borrowing on most titles.
The mural, designed by X-Things, a Post Falls company, depicts a concert at Liberty Lake Pavillion Park, which was inspired by a photo taken several years ago of an actual event. Comprised of tile, each tile is made of tiny little photographs from the Liberty Lake community.
Through a computer program, prominent colored photographs were clustered together on single tiles to create a mosaic of a bigger picture. Tiles were sold for $50, $150 and $500 for supporters to inscribe their support of the library onto the mural.
"It is kind of like an impressionist painting in a way," Mogen said.
Work on the new entryway began in the fall of 2012 and was completed in early June with new lettering, a bike rack and benches.
Looking forward to the next 10 years at Liberty Lake, the library is planning ahead.
"Liberty Lake's population is expected to double, and we need to expand the library to accommodate that many people," Mogen said.
The Liberty Lake Municipal Library also hopes to keep pace with the new technological developments and currently offers ebooks, videos and music. The library is also in the midst of its annual summer reading program for all ages from children and teens to adults. The program began June 15 and will end Aug. 10.
Advertisement