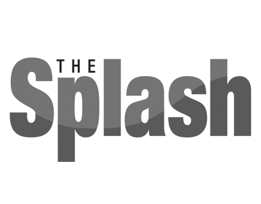 Talking transition
6/26/2013 2:51:10 PM
By Craig Howard
Splash Contributor
In a tenure that has spanned nearly four years on the Liberty Lake City Council, Josh Beckett has delivered the assurance that meetings of the governing board would be anything but mundane.
Known for his straightforward approach to municipal matters, Beckett brought a new level of dialogue to council meetings after he won a seat in the November 2009 general election. Beckett collected just under 54 percent of the vote that fall to defeat Cris Kaminskas, who was later appointed to replace Patrick Jenkins when he moved out of Liberty Lake.
A campaign a couple years later – this one for the mayor's role against Steve Peterson – would not turn out as well. Beckett earned only 25 percent of the ballots in the general election of 2011 but returned to his position around the dais to complete a four-year term that will conclude this December. Beckett opted against a re-election bid this spring, opening up the chair for two candidates – Hugh Severs and Jeff Sitton – who will battle for the vacant Position No. 2 seat.
A native of Northern California, Beckett moved to Rathdrum, Idaho, with his family when he was 13. He was part of a graduating class of less than 200 at Lakeland High School and moved on to attend North Idaho College in Coeur d'Alene. After NIC, Beckett transferred to Eastern Washington University, where he earned a degree in government.
After college, Beckett went to work for Safeco Insurance in the Seattle area. While at Safeco, Beckett learned "the importance of civic responsibility" from the company's president and CEO, Mike McGavick, who ran against Maria Cantwell for the U.S. Senate in 2006. When the opportunity arose to run for council in 2009, Beckett said it was the example of McGavick that served as one of the main motivators to add his name to the ballot.
Beckett was in a hospital bed, not around the dais, when the first council meeting of 2010 was held. As he recovered from a case of meningitis, Mayor Wendy Van Orman dropped by the sick ward to administer the oath of office.
Known for doing his homework on municipal matters as well as his appreciation of a healthy debate, Beckett says his dedication to public office boils down to making the city a better place to live.
"It doesn't matter what the issue is," he said. "I'll give it my all."
Q. Do you recall your original thoughts on deciding to first run for City Council? Has it been the sort of experience you anticipated?
A. I would say that I ran not expecting to deal with such complex issues. Shortly after winning my election we were faced with a very challenging economic forecast that caused us to make some very difficult decisions. One of the decisions was to implement a utility tax within the city. At the time I fully supported the need for this tax, because we committed to the community that once economic conditions improved we said we would eliminate this tax. I can't say exactly what I expected once I won my election, but the issues we've had to address over the past four years have been very complex and sometimes controversial and weren't necessarily what I thought I would be dealing with.
Q. How difficult a decision was it to not run for re-election? What do you think you will miss the most about being part of the City Council?
A. Late last year I had begun sharing with other council members that I was likely not going to run in 2013. I think many people didn't think I was serious. I've spent four years doing my homework, learning the issues and engaging in lively debate to better the community. I don't have the desire to build a legacy for myself. I don't need to see my name on a plaque outside of a city-owned building to feel complete. I ran with the intent to challenge the status quo and to elevate the level of discourse at council meetings. Looking back, I can say that I've been a part of the transformation that has occurred in our city. The old ways of doing business are a thing of the past. What I will miss the most is the people who work for our city. We have an amazing group of employees, and I've been fortunate to have developed great friendships over the past four years. Leadership is about knowing when it's time to step up and lead, as well as when it's time to step aside and allow others to lead. It's time for me to step aside.
Q. When you look back on your campaign for mayor in 2011, what are some of your recollections? Would you do anything differently?
A. Mayor Peterson out-campaigned me in every aspect of the campaign. I assumed that the "anyone but Steve" mentality would help catapult me into the mayor seat, and I was wrong. If I could do it over again I would alter my campaign approach and revert back to the style of campaigning I ran in 2009 when I was elected to the council. I worked very hard in 2009 knocking on doors and plastering the city with campaign signs. I recall The Splash had a running joke on how many new Josh Beckett signs were spotted week over week. Looking back, I simply did a poor job as a candidate for mayor. It's rare for someone in public office to admit such defeat; however, if I gave you a different answer, I'd be lying.
Q. Let's say you would have won the bid for mayor. What do you think might have been some of the trademarks of a Josh Beckett administration?
A. This type of hypothetical question is difficult to answer; however one thing I'd do differently than Mayor Peterson is communicate, communicate, communicate. In the past 18 months, I've maybe had two or three emails from the mayor and maybe one phone call to discuss city matters. Mayor Peterson doesn't communicate with the council, which has caused much friction between the mayor and council. Most times, disagreement and friction can be avoided with improved communication. Mayor Peterson has two years remaining in his term, and if he is open to my advice, I'd suggest he try communicating with the council.
Q. You and Mayor Peterson did not mince words during the months before the vote for mayor. Do you think the acrimonious nature of that campaign has had any carryover effect as Peterson has taken office and you have continued to serve on council?
A. I don't know that I agree that me and the mayor have an acrimonious exchange, as often as some suggest. Yes, I have no problem challenging the mayor when appropriate; however, I have had many lively exchanges with other council members. Council Member (Odin) Langford and I have had plenty of sparring moments, and let's not forget my interactions with former Mayor (Wendy) Van Orman and former Council Member (Susan) Schuler. The legislative process is supposed to be about debating ideas and challenging the status quo. As a council member, I owe that type of engagement to the community. I think I get zeroed out for this more than others, because prior to me joining the council this type of debate wasn't common at City Hall.
Q. You're currently part of the public safety committee and served on both the finance committee and community development committee prior to that. What has your experience on the committee level taught you about the logistics of the city?
A. Serving on the committees provides great insight on the true day-to-day activities of the city. At council meetings we see things at the 50,000-foot level, but the committee meetings provide an intimate look at the issues facing the city staff on a daily basis. It also helped me understand how the decisions I make as a council member are being implemented by city staff. Recently, I did a ridealong with Officer (Mike) Bogenreif for about six hours one night. Talking with him, understanding his day-to-day activities and getting his input on suggestions to make our police department stronger was incredibly helpful for me. I've had Jen Camp drive me around in the golf cart to see areas of the (Trailhead) golf course, and a week never goes by without (City Administrator) Katy Allen getting a call or two from me. The more hands-on I am, the better decisions I make as a council member. My hands-on approach might drive Jen Camp or Chief Asmus or Katy Allen crazy at times, but I make no apologies. It's just the type of leader that I am.
Q. You initially supported the idea of a utility tax as a short-term solution for a projected municipal deficit. You have since been an outspoken opponent of the tax. Where do you stand now and what do you think will be the future of this tax?
A. This issue is passionate to me. We reluctantly voted for the utility tax at 6 percent with the goal that we would eliminate this tax once economic conditions improved. In 2011, we reduced the tax to 3 percent; however, there doesn't seem much support for eliminating this tax altogether. There are valid reasons for retaining this tax; however, we gave the voters of Liberty Lake our word that this was going to be short-term stopgap and that we would eliminate this tax as soon as possible. As an elected official our word must be a bond that voters can believe - we must do what we say we will do. In my opinion, we've violated our commitment to voters by not eliminating this tax, which troubles me greatly. It's not often you can point to an issue that me and Wayne Frost from Greenstone agree on, but the elimination of the utility tax is one of those issues. I have six more months on the council and I will continue to fight to eliminate this tax.
Q. What are some of the city accomplishments you are most proud of in your time as a representative of the council? Are there any areas of regret?
A. There are two very important accomplishments that I take pride with. First, the construction of the Harvard roundabout. This roundabout will greatly improve the safety of the most dangerous intersection in our city. It's been an issue I've been a part of since I first joined the council. I cannot wait to attend the ribbon cutting this fall for our new roundabout. The other is the work we are doing in the city to bring the issues of domestic violence out of the shadows in our city. My second council meeting, I raised this issue with Chief (Brian) Asmus. Over the past three years, the chief has become a leader in our region on addressing domestic violence. The city now hosts an annual domestic violence symposium and over the past few years, our attendance has increased year over year. I certainly hope that our city's commitment to DV awareness continues and that the chief continues to host the annual DV awareness symposium.
I do regret the manner in which we attempted to reduce expenditures by first reducing hours at the library and the golf course, to then capitulate due to the pressure we received from the community. We failed on how we handled these two issues.
Q. The proposed development of 6.4 acres near the Farmers Market site continues to be a source of controversy. You actually took down a sign that Mayor Peterson had put up regarding the potential uses for the land. What do you think will happen to this property and what sort of development might you support?
A. Yes, I did take down the sign that was put up a few weeks ago. I had every right to remove the sign as the mayor had to put it up. The legislative process exists for a reason, and when the mayor bypassed the council and put up that sign it fired me up. I'm not sure what should exist on the 6.4 acres. I'm open to many possibilities - even the potential to sell the land for private use. As I look at the projected growth of our city five and 10 years from now, I believe we should be focusing on the north of I-90. This city owns no land on the north side, and I believe we should consider locating a future civic center, aquatics center or any other significant structures on the north side of I-90. The city is going to double in size over the next 10 to15 years, and nearly all of our future growth will occur north of I-90. I'd suggest we broaden our thinking and do a better job connecting with our current and future residences across I-90.
Q. After you step down from the dais, do you see yourself dropping by the occasional council meeting or staying connected to city government on any level?
A. I love public policy, so disappearing altogether isn't likely to happen.
Advertisement