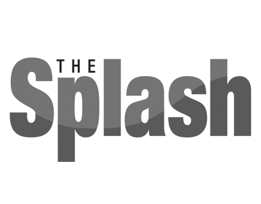 Council hears latest dish on SCRAPS licensing, annual police report
4/24/2013 1:58:12 PM
By Craig Howard
Splash Contributor
While the highpoint of a pair of April meetings of the Liberty Lake City Council revolved around a long-term street maintenance plan (see cover story in this issue), Council members also heard a lineup of updates and reports, from a push to license pets to an annual report from the police department.
The pet licensing conversation hearkens back to the city's consideration during the 2012 budget season of going a different direction with its animal control services. Back in early December, Liberty Lake Police Chief Brian Asmus stood before City Council and outlined the potential renewal of a contract with Spokane County Regional Animal Protection Services.
The topic generated its share of emotional debate in the final months of 2012, with local dog and cat enthusiasts turning up in droves at City Hall to voice their support of SCRAPS and general opposition to a proposed option of signing on with SpokAnimal, the city of Spokane's animal protection agency.
"We're trying to secure the best service for the best value," Asmus said at the Dec. 2 council meeting.
Advertisement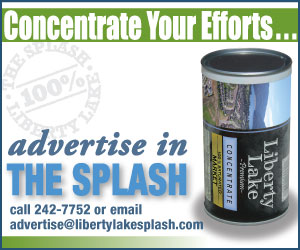 Ultimately, the city renewed its contract with SCRAPS, part of a sweeping mandate that paved a path for a regional animal control agency which will finally become official after years of debate and discussion. On Dec. 18, the governing board cleared the way for Mayor Steve Peterson to sign an interlocal agreement with SCRAPS for a contract that would run the city $11,620 for 2013.

Council's approval included the caveat that city staff work with SCRAPS Executive Director Nancy Hill to improve the percentage of Liberty Lake animals licensed through the agency as a way to offset some of the costs absorbed in the municipal budget. At the April 9 City Council meeting, Asmus was asked by Council Member Josh Beckett for an update on those conversations with Hill.

Asmus said SCRAPS now features online steps for new licensing whereas, previously, only renewals were available via such a route. Pawpular Companions, a Liberty Lake-based business, now offers county licenses as well.

Asmus said the city also approached the Liberty Lake Sewer and Water District about the possibility of including licensing applications in utility bill mailings, but the idea had not floated, to this point, with LLSWD officials.

"Don't give up on the sewer district," Beckett advised.

IN THE BOOKS,
ON THE DOCKET
A look back and ahead at business conducted by the Liberty Lake City Council

By Craig Howard
Splash Contributor

IN THE BOOKS:
• City Council accepted the bid award for two additions to the Liberty Lake law enforcement fleet on April 9, a pair of 2013 Ford Police Interceptor AWD sedans. Police Chief Brian Asmus noted that ordering the vehicles fully equipped and ready to hit the street from Wendell Ford would save the department more than $2,000 per car.

• Mayor Steve Peterson read an official city proclamation observing National Library Week at the April 9 meeting, while Liberty Lake Library Director Pamela Mogen handed out festive National Library Week buttons to all in attendance at City Hall.

• Asmus reviewed the city's regulations on golf carts, noting that those who operate the vehicles must be older than 16 and obey traffic laws to drive on public property. Underage or reckless operation of golf carts can result in a civil infraction and a ticket of $124.

• Elaine Koga-Kennelly, director of the Windermere Marathon and Half-Marathon, gave an update on the May 19 event at the April 16 council meeting. The full marathon will kick off in Liberty Lake at Rocky Hill Park and feature nearly eight miles of the 26.2-mile route within city limits. Race organizers are working with representatives of the Liberty Lake, Spokane Valley and Spokane police departments on safety precautions for the event.

ON THE DOCKET:
• At the April 9 council meeting, Allen said a detailed report should be ready for council by May on plans for the Liberty Lake Ball Field, noting that if something is going to happen with the property this year, a decision must be made within the next six to eight weeks. Allen noted that the project committee was "still putting the numbers together on the cost of construction … and looking at options of what to build and when."

• The city will host a community open house on Thursday, May 16, at City Hall. The mayor, municipal staff and City Council will be on hand from 5 to 8 p.m. to answer questions and discuss a variety of city-related topics.

• Council Member Dan Dunne is scheduled to present his final installment providing background on the city's comprehensive plan at the city's May 7 meeting.

• Finance Director RJ Stevenson is expected to lead workshop discussions in May on salaries and benefits as well as on supplies and services to the city.

• The Council may also hear a 2012 annual report from a member of the Liberty Lake Municipal Library board.

Asmus said Hill has also submitted guest editorials to both The Splash and The Current newspapers and would be writing an article on the importance of licensing in the city's e-newsletters. He added the city has forwarded the agency a schedule of local events such as Liberty Lake Days and the Farmers Market where SCRAPS could have a presence. A bulk mailer to the 99016 and 99019 zip codes is scheduled for the fall.

Also April 9, City Administrator Katy Allen thanked LLSWD and new General Manager BiJay Adams for storing a donated shipment of 60 yards of compost that will be used to fertilize trees throughout Liberty Lake. On April 26, Peterson was scheduled to add to the city's collection of greenery, planting a new tree near the entrance of City Hall as part of this month's Arbor Day festivities.

In the latest installment of an ongoing series to provide City Council with "a background on how city revenues work," Finance Director R.J. Stevenson presented an overview of property tax on April 9. Stevenson pointed out that the municipal portion of the property tax scenario only represents 13 percent of the total paid by local property owners. Other entities, such as the Central Valley School District, Spokane Valley Fire Department and Spokane County, comprise the bulk of the overall property tax picture.

Looking at Liberty Lake's projected operating revenue of $5,589,445 for 2013, property tax represents 33 percent of the proceeds, trailing only sales tax at 35 percent. Utility tax revenue comes in a distant third at 12 percent, with licensing and permits fourth at 6 percent.

Stevenson's report on property tax proved to be a fitting segue to a discussion that continued at the April 16 meeting with Allen providing an update on the city's construction activity in the opening quarter of 2013. The city administrator noted that revenue from planning and building applications has set a record of $209,000 to this point. The previous mark of $131,000 was set in 2008, right before the nationwide housing bust.

The flurry of new construction represents good news for the city's budget from the perspective of property tax. Projects from the first quarter of this year are projected to weigh in with an overall valuation of $15 million. Allen said the latest building patterns include a better balance between commercial and residential construction compared to the slate of projects in 2008 that leaned heavily on the commercial side.

"It's difficult to predict how long this will last, but we're far exceeding where we've been in the past," Allen said.

The governing board also heard a report on Spokane Valley Tech from Central Valley School District Ben Small at the April 16 meeting. The location near the intersection of University and Sprague in Spokane Valley has emerged as an educational hub for science, technology, engineering and other fields. The project is collaboration between the Central Valley, East Valley, West Valley and Freeman school districts.

Small noted that summer school enrollment at Spokane Valley Tech has already maxed out at more than 300 students.

"This is learning beyond the book, taking theories and putting them into practice," he said.

Also April 16, Sgt. Clint Gibson of the Liberty Lake Police Department delivered the annual report on local law enforcement, emphasizing that the agency continues "to be diligent about getting out there and holding people accountable." LLPD expanded its educational programs and outreach efforts throughout the community in 2012. This year, Police Chief Brian Asmus is working on a new five-year strategic plan for the department.

The department hosted the second annual Community Domestic Violence Symposium in Liberty Lake last year and is collaborating with fellow law enforcement agencies and the YWCA to provide resources for those seeking refuge from domestic violence. The 24-hour YWCA domestic violence prevention helpline can be reached at 326-2255.