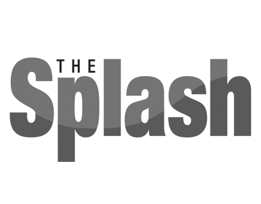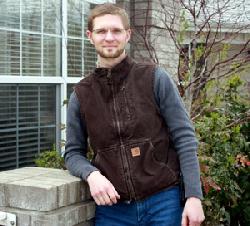 Splash photo by Craig Howard

A graduate of the University of Idaho and a longtime resident of Coeur d'Alene, Andrew Staples has served as the Liberty Lake city engineer since 2008.


Profiles: Entrepreneurial engineer
4/24/2013 12:29:03 PM
By Craig Howard
Splash Contributor
Profiles: Andrew Staples
For the record, Andrew Staples does not wear cowboy boots to the office out of admiration for Gene Autry, John Wayne or any other country-western icon. Nor does he commute to work via horse and saddle.
Liberty Lake's first and only city engineer learned a while ago that donning traditional dress shoes on a construction site generally includes its share of annoying hazards - so, he made the change from oxfords to waders.
"Now I can walk pretty much anywhere on a construction site and not worry about getting rocks in my shoes," Staples said. "The boots were a convenience. I kept getting rocks in my shoes and ended up having to empty them every time I got back into my vehicle. So, now I don't have to worry about digging gravel out of my shoes."
Advertisement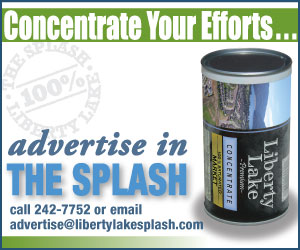 Staples came to Liberty Lake in April 2008 from the Coeur d'Alene engineering firm of Welch Comer. He was familiar with the city and much of the staff, having worked on a variety of projects over the years. Prior to the hiring, municipal engineering work was either addressed by former Community Development Director Doug Smith or contracted to companies like Staples' one-time employer.
"I think it probably should have been more daunting than it was," Staples recalls of the transition. "I pretty much knew what I was getting into at the time, but you never fully really know. I had a chance to kind of form what the role of the city engineer should be."
One aspect of his new workplace that made the move easier was the composition at City Hall.
"It's a really good group of people to work with," he said. "Even though you have one person with a specific duty - there's no redundancy - you always have help. It's not something where you're left on your own. It's always been a team environment."
Staples' initial project as city engineer involved the first phase at Rocky Hill Park. There was also the usual array of street maintenance, stormwater issues and plan review. Staples said there are pluses and minuses to being the sole proprietor of the city's public works office.
"It's good in that we're able to address problems quickly - we don't have layers of bureaucracy that tend to bog down larger agencies," he said. "For us, it's not complicated to accomplish tasks. It also works in reverse, with a smaller staff, if you have larger projects, you have to supplement your efforts with outside work, usually consultants."
Liberty Lake Mayor Steve Peterson said Staples has been a valuable asset to the city over the years.
"I think what Andrew brought was continuity," Peterson said. "We have some great in-house continuity. Andrew is quiet and dedicated and skilled. He's also willing to stand up and articulate what he feels is the right path."
Staples' list of responsibilities includes streets, stormwater systems and capital projects. He also oversees maintenance of municipal facilities like City Hall, the police station,municipal library and Trailhead at Liberty Lake. When a citizen rings City Hall to report a malfunctioning traffic light, Staples takes the call. He also handles issues involving traffic and directional signs in municipal limits.
"The role is starting to grow," Staples said. "We have a lot of maintenance that needs to be done, a lot of projects that are coming up and so we need to be paying close attention to those."
The roll call of impending work includes the Harvard Road roundabout, Sprague trail, Liberty Lake Ball Fields, Fallen Heroes circuit course and what Staples described as "a fair amount of street maintenance on collectors and arterials." This year, Staples is serving on the technical advisory committee for the Spokane Regional Transportation Council.
"I let (City Administrator) Katy (Allen) and the mayor and the Council decide what we're doing," Staples said. "They let me know when and where they want me to build something."
Staples was the project manager on the full-scale renovation of a warehouse on Mission Avenue that became the home of the municipal library and Liberty Lake Police Department in 2009.
"That was fun," Staples said. "It was nice to be able to see the police department and the library go into good space that had been set up for them. It was a light manufacturing shell before that. It turned out very well."
A native of San Diego, Staples moved with his family to Coeur d'Alene when he was 8. He graduated from North Idaho Christian High School before moving on to North Idaho College and eventually earning his degree in civil engineering from the University of Idaho in 2003. As an intern with the city of Lewiston while in college, Staples learned to appreciate the "people aspect" of civil engineering.
"In civil engineering, you're dealing with the built environment - sewer, water, roads, bridges, buildings," Staples said. "The way things work right now, my role is a fairly technical role. When interaction with public comes up, it's generally when we're trying to translate something that is a little more technical into something that is more tangible."
---
Profiles: Andrew Staples

Age
33

Job
Liberty Lake city engineer since 2008

Previous employer
Welch Comer Engineers, Coeur d'Alene

Family
Wife, Julie, and four children

Originally from
San Diego

Education
Civil engineering degree from University of Idaho

Professional footwear
Cowboy boots

Key to good-fitting cowboy boots
"Find the right insole."

Favorite aspect of being a city engineer
"You're dealing with people and how they live and work in their city on a daily basis."