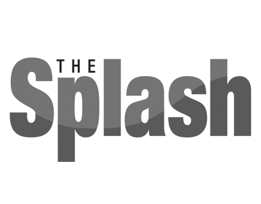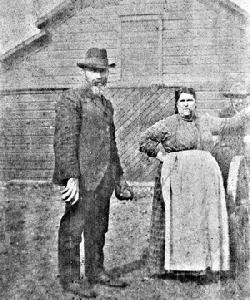 Photo courtesy of the LL Historical Society

John Fine and his wife, Frances, homesteaded in Liberty Lake in 1882 on land that is now MeadowWood Golf Course. In this circa 1895 photo, John is holding a couple of rocks and Frances is smoking a corn cob pipe.


History: Earliest homesteaders laid groundwork for LL of today
4/24/2013 12:22:33 PM
By Ross Schneidmiller
Liberty Lake Historical Society
Stephen Liberty and Joseph Peavy were two men who embodied the Horace Greely phrase, "Go west young man and grow up with the country."

In the early 1870s, there were only a handful of settlers in the region. Like Stephen Liberty, who homesteaded here in 1871, locations were often named for them. It had been almost a decade since the Homestead Act passed in 1862, but it would be at least another decade until significant numbers would come to the region. Many settlers purchased land to go along with the 160 acres they could claim through the homestead process. The Land Act of 1820 allowed the purchase of public lands for $1.25 an acre. Liberty took advantage of this law, adding to his holdings at the lake. He planted about 25 acres of orchards and built a log cabin amongst them. Liberty also raised stock, which he had been doing since his arrival in the Spokane area some three years before.
Joseph Peavy was a friend of Liberty's; they met on a wagon train heading west in 1866. Later, the two frontiersmen partnered together to carry mail from Cabinet Landing on Lake Pend Oreille to Rathdrum, both in what would become Idaho Territory. Peavy took a homestead claim where Liberty Lake Golf Course now stands shortly after Liberty, who had settled on the west side of the lake.
Unlike Liberty and Peavy, who were single when they headed west, John Fine was married with seven children ranging in age from 5 to 18 years of age. His family started out for the Inland Northwest from Missouri by wagon. When they arrived at Kansas City, Mr. Fine learned that they couldn't get through because of snow in the Rocky Mountains and that they would have to wait out the winter. So, rather than experience delay, they sold their horses and wagons and bought train passage to San Francisco. From there, the family went by ship to Portland and overland to Liberty Lake in 1882. The Fines' homesteaded 160 acres north of Valleyway on what today is MeadowWood Golf Course. Three years later, when their son Levi attained the age of 21, he filed a homestead application on an additional 120 acres that was adjacent to his parent's property. John Fine's daughters Spicy and Mary recalled, in a 1960 newspaper article, that their father got the lumber for their home at Frederick Post's mill in Post Falls. It took two wagons to haul it, and they had to pay a toll of 50 cents per wagon to cross at Spokane Bridge.
By 1883, the Northern Pacific Railroad Company linked the Inland Northwest to the rest of the country by both rail and telegraph. But its impact on our community was greater than its effect on transportation and communication. With every mile of track the Northern Pacific built, the company was granted by the U.S. Government 10 square miles of land to aid in building the railroad. They aggressively marketed this land throughout the United States and abroad. Our nation and the nations of Europe were sold on the Inland Northwest's beauty, opportunity and richness of natural resources. Over 40 percent of the land in what today is considered the Liberty Lake community was granted to the Northern Pacific to sell. This is in part why we not only had settlers travel from the far reaches of our nation to come here but also immigrants from Canada, Germany, Norway, Sweden, Denmark and Scotland as well as others.
Advertisement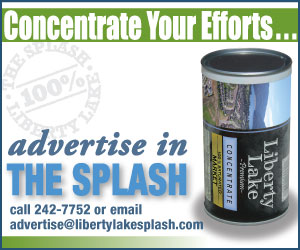 Photo courtesy of the Liberty Lake Historical Society
In this circa 1903 photo, Rasmus Madsen is shown cutting wood on his homestead on the west slopes of Liberty Lake. On the left is one of his seven children, and a man that may have been his nephew is pictured at right.

---
Did you know?
• The Northern Pacific Railroad linked Spokane to the west in 1881 and to the east in 1883.

• Molter Road north of the lake was originally called Fine Lane.

• Menelious Chapman homesteaded by the road that bears his name in the Saltese community. He took advantage of the Timber Culture Act of 1873. For his efforts of planting 27,000 locust trees on 10 acres (every 16 square feet) at the northwest corner of Molter and Mission, he took ownership of 160 acres of land. To get his claim, 6,730 trees had to survive … but we're talking locust trees - like that wouldn't happen!

• The "First White Child" designation was given to the first child born of white settlers from Europe. It was a common designation in pioneer days, and Amanda Madsen was celebrated as this for Liberty Lake by local newspapers throughout her entire 104 years of life.

---
The Development of a Community
A series from the Liberty Lake Historical Society, appearing in the first Splash issue of each month in 2013.

January: Relocation of the Coeur d'Alenes
February: Formation of the Coeur d'Alene Indian Reservation
March: Transportation Overview
April: Railroads
May: Homesteaders
June: Homesteaders in the hills
July: Utilities
August: Church
September: School
October: Commerce
November: Government
December: Medical

The Northern Pacific sold to notable buyers Martin Kalez and JB Shrum. The land for the popular resort Kalez Park (approximately today's Liberty Lake Regional Park) was purchased for about $4 an acre. Shrum acquired from the Northern Pacific a large portion of the land he farmed at the lake (roughly the hillside on the southwest portion of the lake) prior to selling out to Roderick MacKenzie in 1889. Albertsons, Liberty Lake City Hall, Trailhead Golf Course as well as many of the residences of Meadowwood are on land originally granted to the Northern Pacific Railroad.

Anna Carlson and her brother, Nels, came into New York Harbor on March 12, 1883. Having arrived on the steamer Germanic from Sweden, they set out for the northwest. They more than likely came by rail most of the way, as the Northern Pacific line was nearly complete. She found work assisting James Glover, who was commonly known as the "Father of Spokane." Glover was the first merchant and one of its first bankers, mayors and major landholders. During the decade that Anna arrived, Glover saw his city grow from 594 citizens to more than 20,000. Rasmus Madsen immigrated from Denmark in 1880. He worked at the OK Barbershop in Spokane Falls prior to homesteading on the west hillside of Liberty Lake in 1887. I am unsure how they met, but Anna and Rasmus married in 1890. In 1892, their daughter Amanda was considered to be the first white child born at Liberty Lake, where she retained her parents' property until she died at 104 in 1996.

These as well as other early settlers impacted our community. Over the next several months, we will share in Splash articles their contributions and how we developed into the Liberty Lake of today.

Ross Schneidmiller is president of the Liberty Lake Historical Society and a lifetime resident of the community.