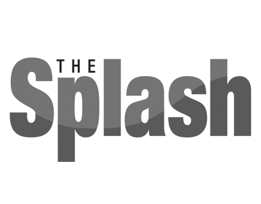 Submitted photo

Members of the Red Hat Ladies of the Lake enjoy an outing at Bobville at Hauser Lake. The club was founded in 2005 and enjoys monthly meals and outings.


In the May Fountain: 'I shall wear purple with a red hat which doesn't go'
4/24/2013 12:21:54 PM
The Fountain is a special section
about and for Liberty Lake seniors

---
By Sarah Robertson

Splash Contributor
These days, it's not uncommon to spot ladies dressed in red-and-purple regalia out to dinner or lunch. But why are they dressed so regally? They're likely members of a local Red Hat Society chapter. More than 20,000 chapters exist around the world, and that includes the Red Hat Ladies of the Lake based in Liberty Lake.
Founding Liberty Lake member Laura Borden said a Red Hat lady is a woman who wants to greet middle-age with "humor and verve." According the Red Hat Society's official website (www.redhatsociety.com), the group's mission is to be a "global society of women that supports and encourages women in their pursuit of fun, friendship, freedom, fulfillment and fitness."
For Borden, it's a sisterhood.
The Red Hat Society began with a woman, Sue Ellen Cooper, who impulsively bought a red hat. After reading "Warning," a poem by Jenny Joseph, she gave the hat to a dear friend with a copy of the poem. Cooper took to heart the line, "When I am an old woman I shall wear purple/With a red hat which doesn't go, and doesn't suit me." By 1998, the Red Hat Society was born, and this year it is celebrating with 15th anniversary festivities.
In 2005, the Red Hat Ladies of the Lake became an official chapter. Borden said she heard about the idea from her mother-in-law and thought it was a great way to stay connected with other women with common interests and create lifelong friendships. Borden's favorite part about the group is the "camaraderie and bonding"-noting she has made some wonderful friends that she would not have otherwise met.
Advertisement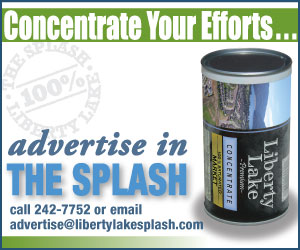 Submitted photo
One of the highlights for the Red Hat Ladies of the Lake group is the annual Halloween party.

---
Red Hat Ladies of the Lake


What: A Liberty Lake-based chapter of the Red Hat Society.

Founded: 2005

Current officers: Velma Clark, queen; Melody Holcomb-Hockin, vice-queen and historian; and Barb Garrison and Louisa Wheeler, treasury.

For more about the local chapter: Contact Clark at 928-7583.

For more about the international society: www.redhatsociety.com.

---
Even now, though she lives in Four Lakes, Borden couldn't imagine not making the trip to Liberty Lake to spend time with her "sisters."

The Red Hat Ladies of the Lake meet for dinner on the second Thursday of every month. They vary where they gather to dine. The only requirement: enough space for everyone. Some of the group's favorite spots are Twigs at the Spokane Valley Mall and the Olive Garden in downtown Spokane.

The group has a 30-member limit, and you must be older than 50 to be an official Red Hat lady. Women under 50 are encouraged to join as well, but can only wear pink and lavender until turning 50.

The Red Hat Ladies of the Lake have modest annual dues of $15. The money is used to send flowers to someone who is ill, birthday cards or respond to other major life events.

Other than gathering for a meal once a month, the Red Hats also have a monthly activity - meant to give members another chance to spend time together and bond. Activities, decided by a rotating activity committee, range from holiday parties to theatre outings, sporting events and even a lazy brunch cruise along the Spokane River. Borden's favorite activity is the annual Halloween party. The ladies go "all out," some to the point of being unrecognizable. A close second was a visit to Bobville at Hauser Lake.

Another unforgettable moment came at Christmas time. Borden and others on the activities committee planned a special outing that started with dinner at Barlows and a "bus to nowhere." Borden and her co-conspirators rented a bus for the ladies, but didn't tell anyone where they were headed. The bus ended up taking them to Gaiser Conservatory at Manito Park to see the Christmas lights, the Davenport Hotel to check out the Christmas trees and gingerbread houses, and around Spokane to see lights and decorations.

Aside from chapter events, the national Red Hat Society also sponsors events around the world. One of the most memorable for Borden was a get-together in Las Vegas where Sally Field was the featured guest speaker.

One upcoming event for a Red Hat member for any chapter will be held at the Spokane Valley Mall in September 2013.

To those hesitant to get involved, Borden has another maxim: "You're never too old to get out and enjoy life," she said.