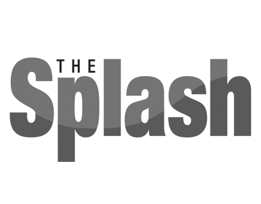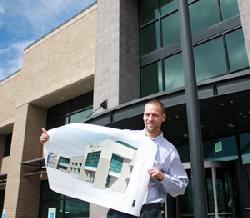 Splash photo by Craig Howard

Liberty Lake Portal leasing agent Steven Daines holds a plan for the expansion of the building on Mission Avenue scheduled for this summer. The Portal now houses nearly 40 businesses in 86,000 square feet of space.


Focus on tenants making Portal a regional business hub
4/24/2013 10:58:45 AM
By Craig Howard
Splash Contributor
Every day is a business resource fair at the Liberty Lake Portal.
Under one roof at the corner of Mission Avenue and Molter Road, there exists a diversity of commerce that rivals any main street in America. The list of nearly 40 tenants includes a tailor, insurances companies, a homebuilder, a private equity firm, attorneys and an assortment of high-tech companies. Since opening in 2000, the property has expanded to 86,000 square feet of leasable space, most of which is now occupied.
On an overcast day last month, Steven Daines, the Portal's leasing agent in charge of tenant relations, walked through the halls during the lunch hour cheerfully greeting occupants by their first names. Offices here range from 115 square feet up to 9,000.
"Over the last two years, we've shifted really strongly from just tech to all kinds of things," Daines said. "And in the last eight months, we've really become a small business hub. People are realizing we're not just a big tech building anymore."
Advertisement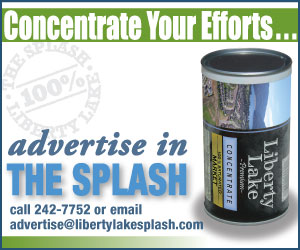 Originally known as the "Tierpoint Building," after the Tierpoint data center, the property morphed into the Liberty Lake Internet Portal, then dropped the "Internet" in January. Tierpoint, the building's original tenant, still occupies 34,000 square feet, primarily in the basement.
Gigabit Ethernet innovator and Packet Engines founder Bernard Daines first bought the building with "the hope of getting some tenants in there." Over a dozen years later, the structure has become one of Liberty Lake's more recognizable landmarks outside of Pavillion Park.

"We'd like it to be what it's becoming and that is the small business destination of the area," Bernard Daines said. "That's what we're going to capitalize on. We're not going to worry about big tenants anymore. In fact, we only have one space above 1,000 feet left."
Emily Osborne moved her State Farm Insurance office from a space near Albertsons on Liberty Lake Road to the Portal last November. She leases 1,500 square feet on the first floor for herself and two employees.
"It's been great," Osborne said. "We still have foot traffic, and we're a lot more catered to here than we were before. Really, nothing could compete. I got a lot more square footage for a lot more affordable price, and we now have a more cheerful office. My employees are happy."
Building Manager Bob Olson has worked at the Portal for the past two years handling maintenance, rent collection and, in his words, "anything it takes to run the whole thing." When Osborne needed plants hung in her office, Olson put on his gardener hat. His presence is part of a full-service leasing arrangement that encompasses utilities, cleaning, parking, security, shared conference rooms and the Internet - even a change of interior paint when requested.
"Sometimes it's as simple as just a new paint job or rewiring for the Internet," Olson said. "That's the simple stuff - you know, making sure the blinds work. Or, like downstairs we took a suite, cut it in half, and built some interior walls and things. So I was in charge of working with the contractors and coordinating that buildout. We just customize it to the tenant's needs."
Steven Daines said the comprehensive approach means tenants "just writing one check and being able to spend 99 percent of their time concentrating on business."
"I don't think there's anything else in the region that can compare with the different levels of service we have as well as having a building manager dedicated to just this building," he said.
Bernard Daines said the building continues to emphasize the priority of nurturing "happy tenants."

"Attention-wise, we spend more of gross rent on those kinds of things, tenant relations, leasing and the like than most anybody does," he said. "I know rentals are part economics and part emotion - we're pushing on the emotional side, the amenities side, the love-to-be-here side."
Steven Daines said rates at the Portal are "very, very competitive," especially considering the full-service aspect. He added that the collection of businesses can even mean one-stop shopping for some visitors.
"If anyone wants to get a quote on insurance, they can go to everyone in the building and they'll have a pretty good idea of where they land," he said.
The third and most recent phase of the Portal was completed in the fall of 2007. One of the unfinished areas in that section - formerly used for storage - was recently polished into a room that can be utilized as a community gathering place with a minimal fee for chairs, tables and janitorial services.
"We just finished it vanilla shell so people could use it," Steven Daines said. "We're going to use it as a community room. If people have a business and don't have their own conference room - great, come use this until we lease it out."
In February, the Portal introduced a dozen executive suites consisting of smaller offices that include a shared conference room, copy room, bathroom and kitchenette as well as the Internet. There are now only two of the spaces left. Banks of windows give the row of smaller offices a spacious feel.
"The air comes through," Steven said. "It feels very professional, and it's really kind of our professional corner right now for businesses with one or two people. We want people to make this their permanent home and as they grow, we have other spaces in the building we want them to go to."
Intellectual property attorney Rhett Barney recently started his own law firm called Barney IP that has its headquarters at the Portal in one of the executive suites. With his home only minutes away from work, Barney said the convenient location has allowed him "to stay more connected with the community" through volunteer efforts with Greater Spokane County Meals on Wheels and as a board member with the Liberty Lake Library.
"Most clients don't come see us, so we don't' really need a big office," Barney said. "When I heard they were going to build out these executive suites, I remember thinking, 'That's exactly what I need,' because I obviously want to keep the overhead as low as possible. Bob and Steven have made it very easy for me to be happy being here."
Steven Daines said the idea for the executive suites came after all the smaller office spaces had been leased out.
"People were like, 'Hey, I want all the amenities of your whole building, but it's just me,'" he said. "So we basically did a microcosm of the building, we just shrunk it down into one area. So instead of having a break room over there, it's right outside their front door. So it's like its own miniature building."
The next major project for the Portal will begin in June with the construction of a new conference/community room that will hover over the main entrance. Staying with the theme of glass, the space will emphasize expansive windows and natural light.
"We're building out the front," Steven said. "It's going to be glass from toe to ceiling and it's not just going to be a conference room, it's a community room. This will be a way for the community to be a part of it."
The expansion will continue the Portal's legacy of civic support going back to the early days of Liberty Lake incorporation. Long before there was an official City Hall, the first group of municipal leaders met at the building with rent and computers courtesy of Bernard Daines.
"When we first started in 2001, that was city headquarters," Liberty Lake Mayor Steve Peterson said. "If you look back, the city and the Portal have shared the same vision of helping entrepreneurs and starting new businesses. They've really done wonders with that building."
Portal projects on the horizon include the addition of a lunchroom, signage on three sides of the building and the buildout of 6,000 more square feet, possibly featuring around a dozen more offices in the spirit of the executive suites, though with a slightly different angle.

IT Lifeline, a company specializing in vaulting data for businesses, has called the Portal home for the past nine years and now occupies 9,000 square feet. Jim Sandford, one of the co-founders of IT Lifeline and a resident of Liberty Lake, said the Portal has been an ideal venue for the company as it has grown over time. The business started with 1,000 square feet and has gone from three employees to 15.
"When this building was built, it gave us an opportunity to expand and really build the way we wanted to," Sandford said. "We were able to design a state-of-the-art business recovery center designed with the customer in mind."
Sandford said the Portal's high-tech amenities were one of the key selling points.
"This building had the communications, the data center," he said. "There's probably not a better data center within 300 miles in whatever direction you want to go."
While the Portal may boast the premium wiring setup in the region, the experience of Sandford and others points to a building that is becoming known more for its overall distinction as a gracious and attentive host.
"I'm glad to see we have a place that has a lot of diverse tenants," Bernard Daines said. "One thing I like about it is that we've been working very, very diligently to make the tenants happy. And by and large, I think you'll find that they love the place."