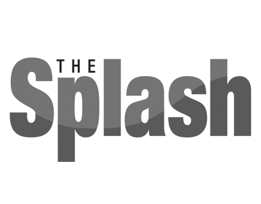 City considers shifting gears on street projects
4/17/2013 1:58:20 PM
By Craig Howard
Splash Contributor

In her presentation on the future of roads in Liberty Lake on Tuesday night, City Administrator Katy Allen made it clear that a comprehensive approach to the upkeep of municipal streets would require proactive navigation.
Now it's up to the City Council to figure out a method of paying for it.
Allen's overview of the proposed Street Maintenance Program for 2013-2019 featured the underlying theme that "ongoing funds should align with ongoing expenses." With that in mind, the much maligned utility tax has emerged as the prime source for addressing the city's 90 lane-miles of roads. The 3-percent toll on phone, waste management, electric, cable and gas services is expected to generate $662,000 this year.
At the end of 2012, Mayor Steve Peterson recommended that the funds from the utility tax be dedicated to road maintenance. The remainder of the $815,000 budget for streets comes from the city's portion of the state gas tax.
Advertisement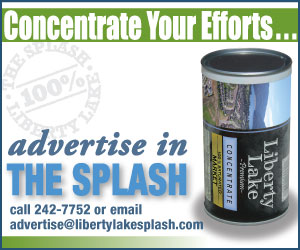 "There are efficiencies when you have a dedicated funding stream for roads, and you're not taking it out of the general fund every year," Allen said.
Emphasizing "the right solution for the right situation," Allen said the city should set aside $800,000 for capital road projects every other year. Moving forward in 2013, Allen proposed major renovations to Mission Avenue and Valleyway Road, opting to address a trio of accompanying arterials – Appleway, Liberty Lake Road and Country Vista Drive – in future years due to their proximity to the roundabout project scheduled for this summer.
While maintenance approaches like pothole repairs and slurry seals represent short-term solutions to ruddy roads, Allen said more expensive strategies like overlays and complete rebuilds will actually save the city money in the long run. She cited the example of Settler Road near Pavillion Park that was rebuilt in 2012 and should last for another 30 years.
"I guarantee you if we don't do it now, it will cost more later," Allen said. "We have good streets now. I think we're a community that wants to maintain the condition of our streets."
Allen pointed to the roads crisis faced by the city of Spokane, which passed a $117 million capital bond in 2004 to address 110 miles of deteriorating streets.
"That's only about 10 percent of their inventory," Allen said. "They didn't pay as you go."
Allen wrapped up her presentation by advising council that funds for the Mission and Valleyway projects are available in this year's budget, but would require a budget amendment. If approved, work on the two roads would likely begin in late summer or early fall.
"The dollars are there; they just have to be appropriated for this year," she said.
Allen also provided an update on the city's construction activity in the opening quarter of 2013, noting that revenue from planning and building applications has set a record of $209,000 to this point. The previous mark of $131,000 was set in 2008, right before the nationwide housing bust.
The flurry of new construction represents good news for the city's budget from the perspective of property tax. Projects from the first quarter of this year are projected to weigh in with an overall valuation of $15 million. Allen noted that the latest building patterns include a better balance between commercial and residential construction compared to the slate of projects in 2008 that leaned heavily on the commercial side.
"It's difficult to predict how long this will last, but we're far exceeding where we've been in the past," Allen said.

The governing board also heard a report on Spokane Valley Tech from Central Valley School District Ben Small at the April 16 meeting. The location near the intersection of University and Sprague in Spokane Valley has emerged as an educational hub for science, technology, engineering and other fields. The project is collaboration between the Central Valley, East Valley, West Valley and Freeman school districts.
Small noted that summer school enrollment at Spokane Valley Tech has already maxed out at more than 300 students.

"This is learning beyond the book, taking theories and putting them into practice," he said.
Sgt. Clint Gibson of the Liberty Lake Police Department delivered the annual report on local law enforcement Tuesday night, emphasizing that the agency continues "to be diligent about getting out there and holding people accountable." LLPD expanded its educational programs and outreach efforts throughout the community in 2012. This year, Police Chief Brian Asmus is working on a new five-year strategic plan for the department.
The department hosted the second annual Community Domestic Violence Symposium in Liberty Lake last year and is collaborating with fellow law enforcement agencies and the YWCA to provide resources for those seeking refuge from domestic violence.
In other city news:
• Allen said the city's open house, scheduled for Thursday, May 16, at City Hall, is "gaining a lot of interest." The mayor, municipal staff and City Council will be on hand from 5 to 8 p.m. to answer questions and discuss a variety of city-related topics.
• Allen issued another reminder about the clean green collection scheduled for this Saturday, April 20, from 8 a.m. to 4 p.m. Representatives from the city and the Liberty Lake Sewer and Water Department will staff containers at the site of the Liberty Lake Farmers Market, 1421 N. Meadowwood Lane, to collect yard waste, leaves and other clean green refuse.
• Elaine Koga-Kennelly, director of the Windermere Marathon and Half-Marathon, gave an update on the event, scheduled for May 19. The full marathon will kick off in Liberty Lake at Rocky Hill Park and feature nearly eight miles of the 26.2-mile route within city limits. Race organizers are working with representatives of the Liberty Lake, Spokane Valley and Spokane police departments on safety precautions for the event.
• City Council will resume its regular schedule of meetings on the first and third Tuesdays of each month after consecutive meetings in April due to spring break. The governing board will convene again at City Hall at 7 p.m. May 7.
Note: This story was sent out as an e-update as soon as it was posted. To sign up to receive notice of timely news and information by email, click here.