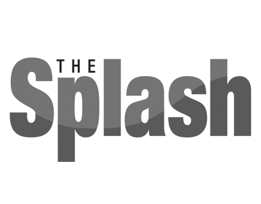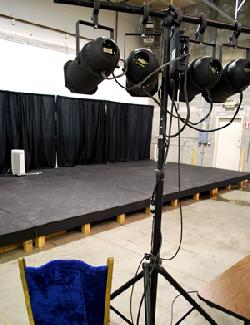 Splash photo by Jocelyn Stott

Nearly 120 seats will fill the theater at the new Liberty Lake Community Theatre space, where all hands are on deck for a transformation in time for the May 10-19 production of "Got it Made."


Curtains open to new home for LLCT
3/27/2013 12:30:10 PM
By Jocelyn Stott
Splash Contributor

Ladies and gentlemen, it's almost time to take your seats at the new home of the Liberty Lake Community Theatre, now housed at 22910 E. Appleway Ave. in Liberty Lake.
Located in the former Stix Sports location, the new venue features a large reception/concessions area adjacent to two large rooms for children's programs, camps and workshops. Down the hall, the nonprofit theater group has designated a box office and actor's green room adjacent to the approximately 120-seat theater area. Restrooms, storage and room to grow are all exciting features of the new facility.
The theater also has a loft for sound and lighting equipment. While the new space is going to need a little elbow grease to be ready for the May 10-19 production of, "Got it Made," directed by founder and President Jennifer Ophardt and Chairman of Production Kevin Kuecken, the group is confident the show will go on as planned.
In fact, "Got it Made," actor and LLCT volunteer Leslie Larson was recently heard singing while vacuuming the new space. Larsen plays Chloe Crystalson in the production.
Advertisement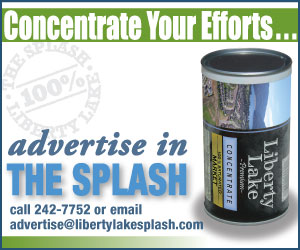 "We've got a lot of talented volunteers who are working hard on this, along with great sponsors," Ophardt said.
LLCT has been essentially homeless since Ophardt founded the education-based theater program upon moving to the area in 2007. Actors staged productions at nearly 10 different locations around Liberty Lake before settling here. Members of LLCT are from Liberty Lake, Coeur d'Alene and the greater Spokane region.
In March, the group began improv comedy workshops every other Monday at 7 p.m. for ages 18 and older. The first performance, however, was the "Reluctant Dragon" reader's theater, which is solely acted from script with no set or props.
For more information on these events or how to get involved with Liberty Lake Community Theatre, visit www.libertylaketheatre.com.

Splash photos by Jocelyn Stott

Liberty Lake Community Theatre is now located at 22910 E. Appleway Ave. in Liberty Lake.
A large reception lobby with concessions leads into the theater at the new LLCT space.

FUNDRAISER
Liberty Lake Community Theatre will host a fundraising event featuring comedy, hors d'oeuvres and cocktails on April 26-27. It will include performances by the Improv Troupe as well as a production of the 45-minute comedy, "Well Written." For more: info@libertylaketheatre.com or www.libertylaketheatre.com