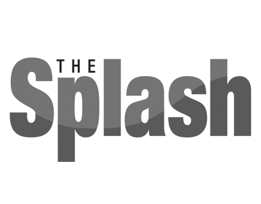 Jimmy Johnís targets late April opening
3/27/2013
By Jim Ryan
Splash Contributor

Liberty Lake diners will have a new option for grabbing a sandwich in late April - the targeted opening of a new Jimmy John's Gourmet Sandwiches franchise at 1429 N. Liberty Lake Road.
The restaurant will be located in a suite on the north side of the Windermere Real Estate building, located just behind Washington Trust Bank.
The franchise was purchased by Spokane Valley's McMaster family. Maria McMaster and her husband, Sean, along with her father-in-law, will be the operating partners.
This will be the partners' first franchise. Previously, Maria and Sean McMaster owned a coffee shop in the Millwood area. Maria McMaster explained that the Liberty Lake shop will employ between 25 to 30 full- and part-time workers. She is presently working on a plan to distribute job applications to potential employees.
McMaster said the family initially got involved with Jimmy John's because the cost was reasonable, and the company gives a great deal of support, especially to first-time franchisees.
Advertisement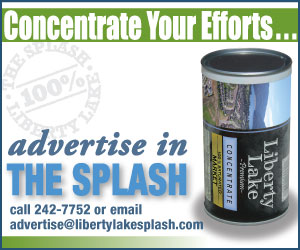 "It was something that attracted us because they are on top of everything," she said. "They come up to the store, they see the numbers, they make sure you follow their requirements. With the way it is growing so fast, we feel it's going to be around for a long time."

JIMMY JOHN'S ROOTS
Jimmy John's was begun in 1983 by 19-year-old Jimmy John Liautaud. He started out with cookbooks he checked out from the local library. Liautaud opened the first Jimmy John's with used equipment consisting of a refrigerator, chest freezer, an oven and a meat slicer. The first sodas were served without ice as there was no room in the budget for an ice machine.

His initial marketing plan was to take to the streets with an armful of free sandwiches, which made him an instant hit with students from the nearby college. From that first endeavor, Jimmy John's has grown to more than 1,500 stores nationwide.

- Jim Ryan

McMaster explained that when they contacted the corporate headquarters about purchasing a franchise, they were shown a list of areas in Washington that had openings, and Liberty Lake was one of them. Maria and her husband know Liberty Lake very well, spending a great deal of their summer enjoying the lake.

"So Liberty Lake was open, and it is so close to us; we live in the Valley and we thought it would be great," she said. "It's really an up-and-coming community. And with all the businesses - especially the tech businesses - we thought there would be a really great walk-through flow."

She said there is no minimum order for a delivery. It can range from a single sandwich to lunch or dinner for an entire company.

McMaster said Jimmy John's touts their fast service and delivery, but what impressed her and her family most was the quality of their products in terms of their meats and produce. Their products will be delivered by local companies: Sysco Spokane and Spokane Produce.

"It's really fresh," she said. "Jimmy John's cuts the meats and cheeses every day."

McMaster explained that the bread is baked in-house every day and served fresh. The company insists the bread cannot be served to a customer if it is more than four hours out of the oven.

McMaster said she is impressed with the energy of the company and its desire to see each franchise succeed.

"They are there to ensure that you are going to make it, and they maintain their standards throughout the nation," she said. "I think that's what attracted us to them."

Sean McMaster, who will be the general manager of the Liberty Lake shop, and his assistant manager spent three weeks going through training at the company's Champaign, Ill., corporate headquarters, followed by four weeks in an apprenticeship program at the Mission and Ruby store in Spokane.

"That's one of the things we liked about their corporation," she said. "They want you to learn their way and make sure all the procedures you do are according to their requirements."

The store will be open 11a.m. to 9 p.m., seven days a week, but she said they will be ready to serve by 10:30 a.m.

"So if someone comes in at 10:45, I'm not going to say they won't be able to get a sandwich; yes, they will," she smiled.