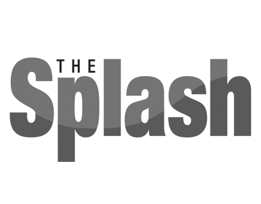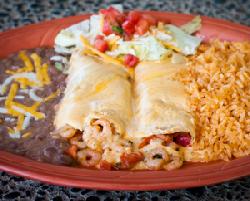 Submitted photo

This photo provided by Palenque shows the shrimp option for the two enchilada order. While this one is from the dinner menu ($10.95), the two enchilada lunch special preferred by Dan Laughlin (below) is available with chicken, beef, picadillo or vegetarian for $6.95.


My Favorite Order
3/27/2013 8:44:48 AM

LAUGLIN


THE RESTAURANT
Palenque Mexican Restaurant, 1102 N. Liberty Lake Road
THE DINER
Dan Laughlin of Spokane, who works as a security analyst at TierPoint in Liberty Lake
THE ORDER
Two Enchiladas, from the "lunch combinations" menu. Enchiladas can be filled with choice of vegetarian (bean or cheese), ground beef, chicken or picadillo. Served with rice and refried or olla beans.
THE PRICE
$6.95
Advertisement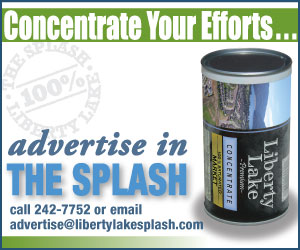 THE REASON
"It's not a super-heavy lunch, so you can go back to work and actually function. … And they always remember who you are (at Palenque), so that's always good."
THE LEFTOVERS
Laughlin also gave a nod to the inexpensive lunch menu pricing at Palenque. Oh, and if you aren't in the mood for enchiladas, he recommends the Carne Asada.
Do you have a favorite order you would like to share with Liberty Lake diners? Tell us about it at editor@libertylakesplash.com.