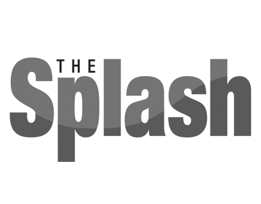 Submitted photo

From left, Stephen Holcomb, Delvone Bullis and Ken Farr work out their extemporaneous comedic touch as part of the Liberty Lake Community Theatre's improv group. LLCT plans to begin a series of Improv Comedy Workshops every other Monday beginning March 4.


More News
A Cup of Joe: Show goes on for LLCT
2/27/2013 3:55:28 PM
By Josh Johnson
Splash Staff Writer
As the Liberty Lake Community Theatre hopes it is at long last zeroing in on an arrangement that would provide a permanent home, founder and President Jennifer Ophardt joked the group has placed all its "eggs in one basket."
Of course, that's not true. There are backup options for the nimble organization. But the group hopes its 2013 season schedule (see sidebar to story) will be performed in new, to-be-announced Liberty Lake digs.
It would be a worthy turn of events for 5-year-old LLCT, which has staged productions at six different locations and last year dealt with a bank account fraud that depleted its savings.
The Splash caught up with Ophardt to get up to speed on the ups and downs of the theatre's past and its plans for 2013.
Advertisement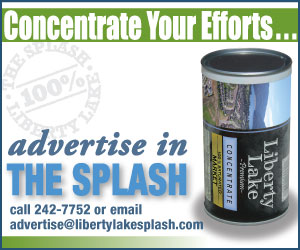 Q. Your last production, "Hit the Road, Jack," featured a bank robbery, but it sounds like the theater experienced a real-life version of bank troubles. What happened?
A. Sadly, our bank account was practically drained twice in 2012 by someone making purchases with our account number via the Internet.
We filed (Spokane Valley) police reports, and although purchases were made on personal accounts - cooking classes, gas purchases in Spokane and even a credit report check - no charges were made. ...
What I am most curious about is how they made these charges. I'm the only one with access to the bank card, so how do they gain access to our account?
I was notified by the bank when charges brought our account below $20. We got new numbers and cards, but even that is a big inconvenience, especially since a lot of the businesses we use are on automatic withdrawal, and we have to setup all new credit accounts with them.
THE 2013 SEASON

MARCH 4
7 p.m. Improv Comedy Workshops for ages 18 and up begin on this date and continue on every other Monday following. For more: stephen.k.holcomb@gmail.com
MARCH 22-23
"Reluctant Dragon" (reader's theatre), directed by Vicki Weaver

APRIL 26-27
This event, featuring cocktails and hors d'oeuvres, is a fundraiser for LLCT and will include performances by the Improv Troupe as well as a production of the 45-minute comedy, "Well Written." For more: info@libertylaketheatre.com.

MAY 10-19
"Got it Made," a musical directed by Kevin Kuecken and Jennifer Ophardt with musical director Pamela Brownlee.

JUNE 1
Auditions will be held for "Big Bad," a children's play that will be directed by Vicki Normington.

AUGUST 5
Auditions will be held for "Death by Chocolate," which will be directed by Tiffany Hill.

OCTOBER 5
Auditions will be held for "Tiny Tim's Christmas," a sequel to Charles Dickens "Christmas Carol" to be directed by Adam Sharp.
*Locations pending. Email info@libertylaketheatre.com for more information.

Q. How did this impact the operations of the theater?
A. The most impact it had on our group was that we were unable to use the funds while the second investigation was going on. This hurts our chances for growth, since currently all our funds go back into the next production.
Thankfully, we have an amazing community. The employees of Safeway heard our struggle and made a generous donation to help keep us on our feet. We are surrounded by truly amazing and compassionate people, which makes staying in Liberty Lake that much more worth it.
Q. Speaking of which, any progress in your search for a permanent home for LLCT?
A. We have been looking for our own space for years, and we're extremely hopeful that we may have found a space that would be ideal for us, not only now but for future growth and development as well.
Q. Any juicy details you can release at this point?
A. Well, it is in Liberty Lake! Picture this: You walk into a lobby where you can visit the ticket booth or concession stand. You can then use the restrooms or go take a seat in the theater to see a production on the main stage. That's right, we could have a rehearsal stage!
Q. You guys have made do with a lot of temporary locations that weren't always that conducive to rehearsals, but you always seemed to make it work? Last season, you used the Kave in Otis Orchards. Would this location continue to be a possible backup?
A. Yes, the Kave would be a backup. It is a great venue, and we aren't the only group that believes so.
And that is our biggest struggle with that venue. Sharing a space with Zumba, karate, Kaleo Church and not to mention all the awesome concerts they host is hard. I am sure most clubs agree, especially when we kind of take over a space with our stage and set.

In fact, building a set can take weeks since we are dependent on the schedules and availability of our volunteers. This usually means there are faux walls, construction equipment, props, furniture and even personal belongings left behind until the project is done.
Q. Remind me of the locations where LLCT has staged programs since its founding.
A. So far, we have performed at Guardian Angel, Pavillion Park, Liberty Square, Zephyr Lodge, MeadowWood Tech Campus and The Kave.
Q. Compare a homeless LLCT with what you are hoping to achieve should this new location work out.
A. Here are some of our dreams: spring break and summer camps, workshops, day classes for homeschoolers, a children's academy, productions three to four weeks out of each month, on-site storage (although we love our sponsor Storage Solutions), our own lighting (but we love Silhouette Lighting) - and an actual office.
OK, that last one is more for me since right now the theatre "office" and rehearsals are pretty much at my house. A steady place to hold meetings and events - oh, my hopes are up!
Q. When do you find out if this will work out?
A. We are hoping to hear back from the property manager (by March 1). Please keep your fingers crossed. It is going to be tough, but we are confident that our community will support us.
Q. How was the support level for your more recent productions?
A. Our last two productions had multiple sold-out shows, with "I'm Not Ebeneezer Scrooge" performing at Zephyr Lodge and "Hit The Road, Jack" performing at The Kave. Our average was 80 attendees a showing.

What a great feeling (although panicked) to have to find and setup more chairs as people are coming in to see the play.
If we get the location, we are looking forward to having our 120 pre-assembled theatre seats to use again (from our days at Liberty Square).
Another one of our biggest struggles with not having a permanent home is that there are still a lot of people that don't know we exist, even in Liberty Lake. Being given the "nomadic theatre" title by The Splash was pretty accurate, although we weren't happy with it. It is hard to grow when it is hard to reach your community.
Q. On the production front, what is LLCT lining up for 2013?
A. We have our season set for 2013 with directors already in place for each production. This is a first for LLCT.
We have had to learn a lot about our community, and there is still a lot for us to learn. One of the many things we now know is that Liberty Lake likes to laugh. Comedies are a must for our group now, which is great because we love putting on comedies. We will continue to stick with little-to-no-name-plays for now, unless a director approaches us with a suggestion and/or a sponsor makes a request.
Q. I know because the location is still up in the air, there are plenty of things still being finalized. What's the best way for people to check in for the latest?
A. We are having our website - www.libertylaketheatre.com - redone by the amazing Rainmaker. Their creativity is overwhelming, and we are blessed to have them working with us. The new site will be up very soon. (People can also) check our Facebook page to see about the changes. Keep in touch!