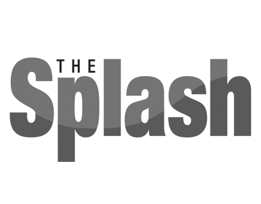 Wrestling quartet places well at state
2/27/2013 10:44:53 AM
By Mike Vlahovich
Splash Contributor
During earlier conversations with Central Valley wrestling coach John Owen he offered up this anecdote. His son and previous Bears head coach Tommy, had joked to his dad that any other coach at any other school could succeed with his quartet of Bears standouts.
John wouldn't disagree, although obviously having input from a coach who won numerous national championships at North Idaho College couldn't hurt.
"I think that all year long their records are indicative of what happened," he said at the regional tournament following the performances of junior Colton Orrino, sophomore Blake Beard, senior Tanner Davis and freshman Bryson Beard. "Obviously we have some kids ranked really high."
Those words were applicable again for the four at Mat Classic XXV in Tacoma following CV's fourth-place State 4A finish Feb. 15-16.
Advertisement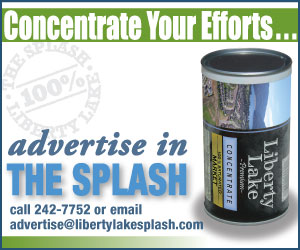 Orrino and Blake Beard couldn't have been ranked any higher after winning the 132- and 126-pound championships.
Davis placed for the third time in as many tournaments, reaching the finals before losing to a wrestler who had placed second the year before.
And in the first of likely many state appearances to come, Bryson Beard finished third. Among them, the quartet amassed 92 of the 93 team trophy winning points.
Two other state qualifiers, Carson Graham (106), who won one of three matches, and David Shephard (152) also return next year along with most of the Bears lineup. And another Orrino and Beard brother will join them.
Basketball to state
Technically speaking, CV's boys basketball team, among eight remaining Class 4A teams in Washington, qualified for the 2013 State 4A tournament by making the round of 16.
But only eight got to travel to Tacoma, where the Bears finished second last year, making their Feb. 23 Tacoma qualifier against Todd Beamer particularly meaningful. The Bears (22-2) took care of business in a nail-biter, prevailing 61-55 in overtime. Austin Rehkow led the way with a double-double (19 points, 13 rebounds), and Beau Byus added 16 points. Central Valley opens the three-day state tournament at the Tacoma Dome at 2 p.m. Thursday, Feb. 28, with a tough quarterfinal draw against the state's second-ranked team, undefeated Jackson High School (24-0) of Mill Creek.
The Bears had to travel to Puyallup to play Todd Beamer after the cold-shooting GSL champions lost 65-54 to Richland, a team they'd beaten by more than 20 points earlier in the year.
But they came back to eliminate Gonzaga Prep for the third time in four meetings, 68-56, remaining alive thanks to a 29-point fourth quarter explosion. Adam Chamberlain, who had a team-high 14 points in the loss to the Bombers, shared scoring honors with Rehkow in game two, both with 20 points.
Rehkow was CV's GSL scoring leader at 14.7 points per game, Byus averaged 13.9 and Chamberlain 12.6.
Final stats for girls
CV finished with a 10-11 overall record, losing to Ferris in a tie-breaker for the final berth in the district playoffs.
The loss of Molly Barnhart to a knee injury midway through the season was costly. She was averaging in double figures at the time.
Madison Hovren led GSL girls in scoring at 19.4 points per game. Mariah Cunningham scored at a 13.8 clip.
Gymnasts place
A young Central Valley gymnastics team made its mark during State 4A gymnastics.
Sophomore Izzy Erdem made the biggest splash during the event by finishing first in floor exercise with a 9.75 score during the first day of team competitions. It qualified her for the individual events portion of the tournament, where she tied for sixth.
Freshman teammate McKinzie Carter placed among the top 20 in three events while tying for 16th all-around in the meet.