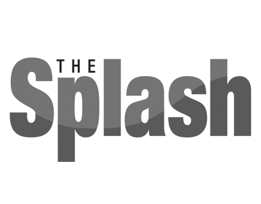 Letter to the Editor
2/27/2013 9:25:57 AM
Annual campaign helps Kiwanians give scholarships
Each year, the Liberty Lake Kiwanis Foundation conducts its Annual Club Gift Campaign. This year, the campaign will be held during the month of March.
Contributions to the campaign are unrestricted and help the Liberty Lake Kiwanis Foundation achieve its mission of providing educational and vocational (career and technical education) scholarships to youth in the community; supporting and promoting other charitable organizations in the community who have been designated as qualifying organizations under 501(c)3 of the Internal Revenue Code; and promoting other social services as well as providing operating funds. Please see our ad in this issue of The Splash.
Many of you are aware of the Kiwanis Club of Liberty Lake by our presence in Pavillion Park, where we sell snacks during summer movies and musical events. We also sponsor the Liberty Lake Community Yard Sales, serve hot dogs at the Liberty Lake Elementary School "Back-to-School BBQ" and host the annual Father-Daughter Dance.
A very important part of Liberty Lake Kiwanis' work in our community comes from the Liberty Lake Kiwanis Foundation. Through the Liberty Lake Kiwanis Foundation and the Liberty Lake Kiwanis Club, more than $120,000 in scholarships have been awarded to local students. Last fall at a Spokane Valley Chamber of Commerce meeting, I met a recipient of one of our scholarships. Last week, I met a dad whose daughter was helped. We even have a new member whose interest in Kiwanis was sparked when his son was awarded a scholarship. We are especially pleased when we help a young person enter school who might not have made that choice without our help.
A substantial part of the funding for the Foundation comes from our annual Golf Tournament, which will take place June 1 at MeadowWood Golf Course. You are welcome to participate.
Advertisement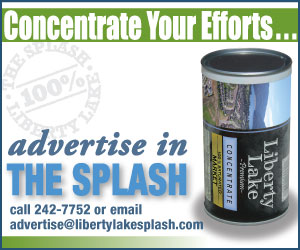 The Annual Club Gift Campaign is important to the health of the Foundation. We are honored every time citizens of Liberty Lake join us to help fund the Foundation. Any amount is welcome.
If you would like to make a contribution, you may do so by making your check payable to Liberty Lake Kiwanis Foundation, P.O. Box 384, Liberty Lake, WA 99019. All donations will be unrestricted and allocated according to Foundation priorities.
Please see your tax advisor for specific information regarding the tax treatment of your gift. The Liberty Lake Kiwanis Foundation is a 501(c)3 U.S. charitable organization.
Gail Kalk
President, Liberty Lake Kiwanis Foundation