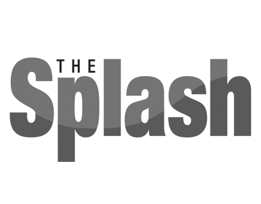 Council hears latest pitch on LL Ball Field
2/20/2013 11:30:21 AM
By Craig Howard
Splash Contributor
Jennifer Tomlinson can tell you that the search for diamonds in Liberty Lake has resulted in a futile quarry until now.
At Tuesday night's meeting of the Liberty Lake City Council, the longtime advocate for a local outdoor sports venue was one of the bearers of encouraging news regarding the city's plans for a 22-acre tract of property purchased from the Central Valley School District in November. Tomlinson is part of a committee that includes City Administrator Katy Allen, several members of the City Council and a cadre of residents, all dedicated to developing the Liberty Lake Ball Field into a community hub.
Allen provided the governing board with an update on the committee's progress since their first meeting last month, outlining a design proposal that would include four baseball diamonds, a multipurpose field and a parking area. Allen said the committee has discussed placing baseball as a priority at the site in order to free up space at other parks where the sport is currently played.
Allen also made it clear that nothing is set in stone.
Advertisement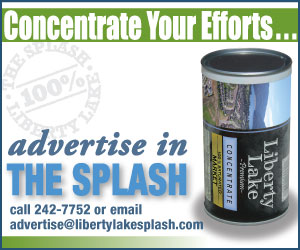 "We, as a committee, are not making any recommendations right now," she said. "This is just what has been discussed."
Allen said a recent tour of Dwight Merkel Sports Complex in northwest Spokane provided the committee with some helpful insight on the potential of an outdoor athletic venue. The $11 million, 126-acre site opened in 2010 and features softball diamonds, soccer fields and a BMX track.
The committee has also brought up the advantages of installing synthetic turf instead of grass at the field, citing lower maintenance costs and a quicker turnaround on just when the space would be ready for competition. Allen said there would also be an emphasis on the site hosting local teams.
The city has set aside $500,000 for the project in its 2013 budget and $1 million over the next five years. Several council members bristled at the idea of issuing city debt for the project, one of the funding options brought up by Allen on Tuesday.
"Whatever we end up doing, we need to pay cash as we go," said Council Member Josh Beckett. "I think we've already shown good faith with the $500,000 for this year."
Tomlinson said it would be critical for the city to keep the field as a priority, especially in light of the time it has taken to bring the project to fruition. She added that an outreach effort targeting the residential area around the field should also be on the agenda.
"I can anticipate the people living near the field will have some form of negative comment," she said. "We need to be proactive about that."
Mayor Steve Peterson recommended that a flyer indicating plans for the field be distributed to residents and posted at the library.
Meanwhile, committee member Kevin Stocker, a former professional baseball player, said there is still information to be gathered on how the field can sustain itself on some level.
"We haven't really looked at how the fields will make money," he said. "There's a lot of research that needs to be done in that area."
In news surrounding another proposed greenspace, council approved an agreement with Welch Comer Engineers to complete a topographic study that will pave the way for the design of a new trail along Sprague Avenue. Council members also voted in favor of a master agreement with Welch Comer for engineering and surveying services from 2013-2015. Allen said more than 40 companies applied to the city following a statewide search. The list was narrowed to eight firms who were interviewed by a committee leading up to the recommendation of Welch Comer.
Beckett and Council Member Keith Kopelson both raised concerns about the master agreement, pointing to potential scenarios in which municipal projects would not be part of a competitive bid process.
"It seems like we're trying to bypass something," Kopelson said. "So we approve a master agreement, they give us a price and then we vote for it. There doesn't seem to be any negotiating process."
Allen countered by referring to state law mandating that engineering services "need to be selected based on qualifications, not price." She added that City Engineer Andrew Staples had closely evaluated Welch Comer's estimate on the topographic work and the cost of $11,000 - in the context of an overall project pricetag of $263,000 - appeared to be "a very reasonable fee."
"I appreciate that we want to get the best price for our residents, but as we work with architects and engineers, I don't know that we would get a lower rate from another firm," Allen said.
City Attorney Sean Boutz indicated that the master agreement includes "specific provisions in the contract that makes it a non-exclusive agreement," meaning the city could still negotiate with other engineering firms.
Beckett was the only council vote against the master agreement with Welch Comer and the contract for the topographic study. Kopelson abstained from both votes.
When it came to the decision on a new official city newspaper, the entire council sat in stony silence as the vote for the Spokane Valley News Herald was called. City staff's recommendation to go with the weekly paper as the publisher of legal ads - based on a price of 85 cents per line versus $1.57 charged by the Spokesman Review - drew zero support after the Herald's circulation in Liberty Lake was announced. The paper has eight subscribers within city limits and no distribution racks at local retail sites.
By state law, the city must publish its legal notices in a publication that is distributed on the minimum of a weekly basis. The city's longtime legal publication, The Splash, announced in January that it would begin publishing monthly, beginning with a March issue that distributes Feb. 28.
Despite the cost savings of latching on with the Herald, Beckett said the city should think twice.
"If we're trying to be transparent, it doesn't make sense to publish in a paper that residents don't have access to," he said.
A revamped resolution recommending The Spokesman-Review as the official city newspaper will appear on the March 5 council agenda.
In other city news:
• Council heard a report on the Spokane Regional Site Selector from Ian Von Essen, Spokane County GIS manager. The website is utilized by companies looking to relocate or establish new corporate branches. Participants include the cities of Cheney, Spokane, Liberty Lake and Spokane Valley, as well as Greater Spokane Inc. and Avista Corp. The site includes commercial property listings, demographic analysis and more. Of the 1,600 commercial properties listed, 42 are currently located in Liberty Lake.
• In his report on the finance committee, Council Member Shane Brickner indicated that the city has used 87 percent of its allotted budget for snow removal this winter.
• Trailhead at Liberty Lake, the city-owned golf course, has been turning over a healthy profit in the early part of the season. The venue has already collected $4,100 in greens fees and $6,300 on the driving range this year.
• The city still has one vacancy on both the library board and the planning commission.
• Peterson provided a report on the annual legislative meeting of the Association of Washington Cities, saying he was encouraged by the priority lawmakers were placing on transportation projects, including Spokane's North/South Freeway. "They're committed to getting money out to entities to pay for things," Peterson said.
Note: This story was sent out as an e-update as soon as it was posted. To sign up to receive notice of timely news and information by email, click here.